1998 Jeep Grand Cherokee
User Reviews
1998 Jeep Grand Cherokee Review Ratings
Average Ratings
from 62 reviews
Performance:
Appearance:
Build Quality:
Overall:
Review Highlights
Click to filter reviews below
Displaying 1 - 10 of 62 reviews
Matt

writes:
1998 Jeep Grand Cherokee Limited 4WD Review
Pros
Nice V8 power and sound, comfortable interior, reliable, inexpensive to repair
Cons
Poor gas mileage around town
Love The Zj — This was my wife's car, though I got to drive it for work. The G.C. never let me down. Gas mileage was rotten (13, 14 in the city...it'd do 18-20 on the highway, though), but with the 318 V8 I really didn't care too much. Plenty of power for any situation...and it sounded great with the Flowmaster muffler. Handling was about what you'd expect out of an SUV...you're not going to go looking for any curvy roads to blast down. It never felt unsafe, though. I've always loved the styling of the 1st gen. Grand Cherokee. It's standing the test of time well, I believe. The interior was very nice...comfortable, soft leather seats with heat (I miss this a lot!), nice Infinity stereo, and the build quality was good. Only a few cheap trim pieces here and there. We never had to do much to the Jeep, but when we did, replacement parts were inexpensive. It was starting to get a little worn out by the time we got rid of it, but it never let us down and was fantastic in the snow. I miss this car very much. The only thing that could possibly top it is if I could find a relatively unabused 5.9 for sale somewhere...
Primary Use: Family transportation
Looking for a Used

Grand Cherokee

in your area?

CarGurus has

49,910

nationwide Grand Cherokee listings starting at

$2,495

.
Blakslee

writes:
1998 Jeep Grand Cherokee 5.9 Limited 4WD Review
Pros
Power, comfort, reliability
Perfect Blend Of Performance, Luxury, Off-road/snow Capability For Less Than $5k — Performance Now granted I've never driven a serious sports car but in comparison to my old Wagoneer, the '98 5.9 grand cherokee absolutely flys. The best it mashing the throttle from a stand still or getting onto the highway on ramp: kicks back into 1st gear and I'm thrown into the back of my seat. I can hear the intake kick in at about 3500rpm and the noise increases substantially while I'm flung to 60 in under 7 seconds. As exciting as this car is I can't even imagine what a new ferrari or veyron must feel like being 2 or 3x as fast. I also love how the gas pedal feels. There's a small range of motion where there's no resistance in the pedal feel where I hold it for cruising but anything beyond that and you get going very quickly. The brakes are magnificent A: because the pedal is so much firmer than my last jeep and they have a lot more stopping power. My foot is still used to having to push the brake further and any time I push it down more than an 1.5 inches or so, my face comes off. They're superb. Now I can't speak for the stock suspension for this vehicle because the suspension isn't stock. The previous owner installed Edlebrcock IAS shocks which in short are firm on road and loose off-road. I have yet to go off-road but on road there is no body roll. The wagoneer was veeery wobbley which made it very comfortable however any time you turned the wheel you thought "are the wheels actually turning" partly because the steering was loose and there was a decent amount of play but also because it had a soft off-road suspension. Because my 5.9 has half the miles of my wagoneer, everything is tighter, especially the steering: it's heavy and i can really feel taht the front end is working. Build quality: Same as my last car which now has 250,000miles on it and it never had any real problems. The only thing that doesn't work that i want to work is the cd changer and that has nothing to do with the car itself Appearance: I love the way the ZJ looks, the 98 limited most of all. Silver w/5 spoke 16" alloys and I really like looking down at the hood louvres when I'm driving along. It's quietly aggressive. Cost: repair bills i expect to be low because they were on my last car. Gas on the other hand: the 5.9 takes only premium and gets worse gas mileage than the wagoneer because it's a bit heavier, has a bigger engine and I don't drive in the same thought process of economical. Fun Factor: This car is incredibly fun, especially because it is such a huge upgrade from my last jeep. It's very powerful, handles great, makes an unbelievable noise and has a sunroof, everything a growing boy need in the summertime plus a hott girl of course.
Michael

writes:
1998 Jeep Grand Cherokee 5.9 Limited 4WD Review
Pros
great power and good look for an suv with lots of room and comfort.
Cons
if you need mpg's, go somewhere else.
Great For The Winter, Like A Tank, Awesome Cruiser And Sporty For The Summer, Great Suv... — well the only thing to dislike is the 12.3 average mpg i get, but on the other hand what i love is sitting in front of Aamco on columbia turnpike and having a new ford mustand come along side me and rev his engine so we go from the light to the light in front of k-mart and i kick his butt...lol
Primary Use: Commuting to work
Justin

writes:
1998 Jeep Grand Cherokee 5.9 Limited 4WD Review
Pros
power, sound, 4wd, comfortable on long trips
Cons
noisy at high speeds
Will Never Sell This Jeep! — Performance- until the 4.8L X5 came out in 2003 it was the fastest SUV. Brakes could be better, it handles good with some of the upgrades I've put on it. Not going to win any races though. Build quality- repairs have been limited to only a new waterpump at 80,000 miles. Interior- can't beat leather, heated seats! Accessories- heated mirrors, Alarm, starter kill immobilizer. Gets only 17mpg avg and 20 on the freeway. But who cares. I have a street bike for gas mileage.
Marty

writes:
1998 Jeep Grand Cherokee Laredo 4WD Review
Cons
couldn't pass a gas station
Unstoppable — It could do anything! Always started, always pushed through sand, snow, water couldn't stop it. It could haul things, tow things, It was comfy. Even when it was on it's last legs - 264000 miles - it still ran1 It had a "frozen" Tensioner, Rear Transmission was seizing, Oil was leaking. We were still able to drive it to the dealership!
Primary Use: Sport/fun (spirited driving, track racing, off-roading, etc.)
Nathaniel

writes:
1998 Jeep Grand Cherokee Laredo Review
Pros
useablity... trailer gears (gears other than over-drive) are Very responsive.
Cons
gas mileage and suspension gets a little loose
'98 Jeep Cherokee — most definitely keeps me on the road when i want it to be. great for off-roading and has absolutely zero problems getting through mud w/ intermediate and narrow tires. Although the gas mileage could certainly be improved, it's a... slight... chic-magnet..
David

writes:
1998 Jeep Grand Cherokee Laredo 4WD Review
Pros
Handles great, comfortable, and is pretty reliable
Cons
Drinks gas like its going out of style
1968gtofan

writes:
1998 Jeep Grand Cherokee Limited 4WD Review
Pros
Very nice looking vehicle. good in snow. sound system good. engine like a bullet solid and dependable
Cons
transmission oly made it 110k before needing replacing and front differential only 120k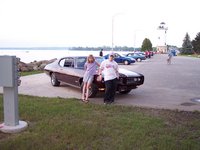 Buaty And The Beast — I do love this jeep it has been a good friend for the past 13 years...weve had our moments of joy and dissapointment, but i would do it all over again. The syling is very very good and 4 wheel drive solid. trany is a bit of disappointment but still a value for time owned and now it was rebuild its life will be extended at least another 10 years.
Primary Use: Family transportation
DefStatic

writes:
1998 Jeep Grand Cherokee 5.9 Limited 4WD Review
Pros
Luxury, Power, Style, Upgrades, Comfort

Jeep Luxury + Jeep Performance = Awesome — These things are ROCK SOLID, with tons of room for upgrades. Extremely comfortable. From the stock 150 AMP alternator, to the Infinity speaker system, to the heated leather seats, you will fall in love with every aspect of this Jeep. They have a new Jeep commercial, showing how even despite the weather you will be the one who still makes it to work. Living in Maine, I can tell you this is the honest truth for any year Jeep with 4WD. And this Jeep has AWD. Owning a vehicle like this and expecting good MPG is like eating McDonalds 5 days a week and expecting to lose weight. There is a song by Lonestar called "What About Now" and he refers to "The last dinosaur that Detroit made". This is the 98 Jeep GC Limited. The only weak point is the original Quadra-Trac transfer case. It doesn't have a huge flaw that would make anyone stray, but part of it will wear out eventually which causes a minor issue when making extremely HARD TIGHT low speed turns, like in a parking lot. This Jeep turns heads as it is, and garners respect and enthusiasm by any passenger. With some upgrades (which I have done almost everything except lift it) this thing will get people talking to you at every gas station, even pulled over by police who just want a peak under the hood. If you ever get a chance to snag one of these up in mint condition, and don't care about MPG and want a real SUV (not a SMV, Soccer Mom Vehicle), pick one up. Or any of the other many Jeeps out there, the original and best SUV.
Primary Use: Sport/fun (spirited driving, track racing, off-roading, etc.)
Displaying 1 - 10 of 62 reviews
Ask CarGurus about the 1998 Jeep Grand Cherokee
Average response time:
8.5 hours
,
# of Jeep Grand Cherokee owners:
7,193
Looking for a Used

Grand Cherokee

in your area?

CarGurus has

49,910

nationwide Grand Cherokee listings starting at

$2,495

.