1997 Toyota Camry
User Reviews
Average Ratings from

32

reviews
Performance:
Appearance:
Build Quality:
Overall:
Review Highlights
Click to filter reviews below
Displaying 21 - 30 of 33 1997 Toyota Camry reviews.
Geoff

writes:
Pros
very reliable and great preformance.
Cons
high miles, rusting body.
My 97 Camry — This is a very reliable and good running Car. It's got 210,000 miles and still running strong. It has decent speed for a 4 cylinder and gets great gas mileage. Very fun to drive and has good handling. I would recommend camrys to a friend because they are well made cars. It does have some rusting on the wheel wells, and trunk but overall it still looks o.k.
Looking for a Used
Camry
in your area?
CarGurus has
78,427
nationwide Camry listings starting at
$1,000
.
Brent

writes:
1997 Toyota Camry XLE V6
Review
Pros
Reliable, comfortable, quiet, good gas mileage, and oh, reliable.
Cons
Not exciting for a car guy!
1997 Camry: Worry-free Comfortable Commuter. — Great car! Gets good gas mileage for its size, about 25mpg. Very comfortable, far better ride and seat comfort than comparable cars I have driven. Nearly as good a ride as my mom's Buick. It has been extremely reliable. It was purchased with 140k miles, and now has 164k, with no problems period. Just change the oil and go. The engine is still so smooth and quiet it can hardly be noticed when running. What it's not is a performance car. While it has plenty of power to easily merge on the highway or pass on a two lane road, it is by no means a thrilling ride. Don't expect to get an ear to ear grin when you start the engine, or hit the curves on hilly road. But do expect to be impressed when used as designed: as a family commuter to get from point A to point B in comfort. Overall I would wholeheartedly recommend this car for someone needing a simple reliable commuter.
8 of 8 people found this review helpful.
You found this review helpful
Ed

writes:
1997 Toyota Camry CE
Review
Pros
Great safety ratings, great fuel economy and very comfortable on trips.
Cons
Overall cosmetic condition. It's not butt ugly, but it's not winning trophies either.
Our Car — This is a great car for the money. It definitely suits our needs and then some. We have been quite surprised to see what can actually fit into this car! Practical? Yes, very practical and with 30+MPG fuel ratings and power to actually pass a semi-truck at 70+mph! The only thing I would change about the car is the overall condition as it was not kept super well by the previous owners.
Blair

writes:
1997 Toyota Camry CE
Review
Pros
Reliable, Fuel Efficient
The Late Camry — Overall a very good car, it got me place to place without having to shell out the cash to keep it running. It ran very well considering the punishment it took. It handled well enough but toped out at 115, leaving something to be desired. Braking and acceleration were moderate for the class but the strong point was it could take a good deal of punishment and in a high speed crash it does its job well.
Jason

writes:
1997 Toyota Camry LE
Review
Pros
Sound system and gas mileage
The Grandma Car — Its a 2.0 liter, so not very faster. It'll beat a civic or a focus no problem, but thats not saying much. Its a Toyota, so the thing never breaks, like ever. The sound system is by far the most badass this in it. And it drifts on dirt and snow, grandma car drifting!
WheelerDealer

writes:
1997 Toyota Camry XLE V6
Review
Pros
Interior comfort and quiet, reliability, cargo capacity
Cons
Makes driving boring, needs expensive gas, has very little style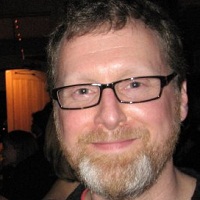 No Longer Meets My Needs — I bought my Camry used in 2002 in Seattle, Washington. I used it primarily to get myself around the city, although I did some long trips in it, too, including a one-week drive across the country with my father as co-pilot. I really like a lot of things about the car: The inside is very quiet and comfortable, the trunk is gigantic, the controls are well laid out and effective, and other than having to replace the battery once, I haven't had any mechanical difficulties with it at all. But it's not at all a fun car to drive, and while it gets decent mileage for a 6-cylinder, it's a lot thirstier than I like with gas at $4 a gallon, particularly since Toyota recommends 91 octane or higher. My Camry was rock-solid reliable, but I want a car that will give me more feedback and involve me more in the process of driving, and I also want a car that will get better mileage on the cheapest gas I can put in it.
Owner for 6 years, 4 months
Miles Driven per Year:12,000
Nicolas

writes:
1997 Toyota Camry XLE
Review
Pros
Longevity (is able to endure the elements of New England winters and summers)
Cons
Acceleration (unable to go from 0mph-60mph in under 5 seconds)
My Used Black 1997 Toyota Camry — This 97 car is in oveall fair condition inside and out. It has a decent steering system for turning corners and has an average manuverability on small roads and highways. The transmission, engine, braking system, shock, and suspension of this car are in good conditiion, as well as the car's paint job on the frame. The hood, grill, windows and front windshield, mirrors and front and rear headlights are also in good condition. The tires, hubcaps and rims are still in good condition as well for a used 97 road vehicle. The car's back trunk has a large storage capacity for items that need to be transported. The fuel tank capacity of this vehicle is 70L (18.5 gal.) for UNLEADED gasoline. The engine oil for this vehicle should be changed roughly every 3,000 miles or aprox. every 3 months. The engine of this car is a type 5S-FE engine that requires a recomeneded engine oil of type APISH or ILSAC engine oil.
Rick

writes:
1997 Toyota Camry LE
Review
Pros
Good gas mileage. Quiet functional car.
Cons
Not enough power for my tastes
Solid Car — This was a lease car that we had for 2 years. They were running a special at the time because of the high residuals, so I thought I would try a lease. It had the ugly gold package, a sunroof, and an aftermarket trunk mounted 6 CD changer. I don't really care to lease again. This car was followed by a 1999 V6 Camry which I liked driving a whole lot better. There was there weird sound from below the car when driving in the rain and hitting a big puddle of water.
Stephen

writes:
1997 Toyota Camry LE
Review
Jesse

writes:
1997 Toyota Camry CE V6
Review
Pros
V6, potential, doesnt attract the cops
Cons
auto gear change is a bit clunky, doesnt always stick to the road, fuel gage is all over the place when it gets below half
Nothing Fancy — despite looking like a family car, my white camry vienta has the potential to look hot, the flared wheel arches look pretty cool, the interior is a bit dodgy, in the process of taking off the very 90's styled carpet on the door and just leaving the trim bare. like the exterior i feel that its got a lot of potential to look hot given the time and money. the performance isnt bad, however id prefer a quicker reaction time on the accelerator, the car is surprisingly quiet, even at 150+ which takes effort to get up to. the handling for everyday driving is not poor, but adequate, but when taken on winding roads at speed it can start to get a bit iffy.
Displaying 21 - 30 of 33 1997 Toyota Camry reviews.
Looking for a Used
Camry
in your area?
CarGurus has
78,427
nationwide Camry listings starting at
$1,000
.