1997 Subaru Legacy
User Reviews
1997 Subaru Legacy
Review Ratings
Average Ratings from

33

reviews
Performance:
Appearance:
Build Quality:
Overall:
Review Highlights
Click to filter reviews below
Displaying 1 - 10 of 33 1997 Subaru Legacy reviews.
Ahmad

writes:
1997 Subaru Legacy GT
Review
Cons
maintenance intensive
It Is Good-pretty Good At Doing Most Things All While Looking Good. — Structurally solid with zero rattles at 123K miles, it also gets decent mileage for AWD. I average 22MPG and I drive like an animal. Handles great and feels lighter and much smaller than 3rd gen. AWD works as advertised though right now it is significantly better in dry than wet due to H rated Firestone Firehawk GTs. I will be switching to BF Goodrich Traction TA T-rated tires in the winter for tradeoff for better wet/cold weather traction. I believe it would feel unstoppable on slick surfaces with these tires. It is maintenance intensive and expensive; It has the usual high maintenance Subaru repairs like rear clutch pack for automatic transaxle, head gaskets/timing belt water pump, which the first year quad-cam NA 2.5L EJ25 motor is notorious for eating; auto shifting could be more aggressive less jerky at times and it consumes zero oil which is great for a boxer motor with as many miles on the clock and basically an engine rebuild. I switched to full synthetic and change about every 6 months. It is also better on the internals. ABS pump failed twice. Braking is still decent without, drama free but pedal feel could be improved. Visually, I think it looks great. The rio red is super bright, the hood scoop looks badass and the wheels carry that BBS laced vibe that Trans Ams, RX7s and BMWs once wore. The fog lights are massive, add to the only ok-standard lighting power and of course add visual punch to the face. Visibility is great and seats are comfortable, even on long drives. The sunroof too is massive. Interior plastic quality could be greatly improved. Minor gripes though, car is overall great. It could also benefit hugely from more HP but power is adequate. Roomy trunk and full fold down 60/40 rear bench are always useful.
Primary Use: Commuting to work
Looking for a Used
Legacy
in your area?
CarGurus has

8,975

nationwide Legacy listings starting at

$1,494

.
JonnyAngel

writes:
1997 Subaru Legacy 4 Dr GT AWD Sedan
Review
Pros
Sounds good for haveing all factory parts. Is fun for dirt racing.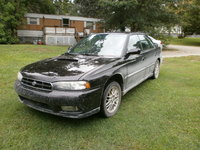 Fun — I like the appearance of my car, and it's good on gas. The only thing thats broken on it is the AC and it's never been in the shop for as long as I've had it. Takes off pretty fast on dirt and handles great all the way up to 80 on dirt. Not worried about the broken AC, even in the summer time. (Haven't gotten it above 80 on dirt yet)
Spencer

writes:
1997 Subaru Legacy 4 Dr Outback AWD Wagon
Review
Pros
Good visibility, steering feel, acceleration, cargo room.
Cons
Cup holders, radio, repair cost.
97 Subaru Outback — I have always been a fan of Subaru, but now that I own one I am thrilled and will always consider them when I make future car purchases. The exterior is clean lines and simply elegant even for a car that is 11 years old. The interior is cloth, making it easy to clean, the controls are well laid out, but I wish the cup holders were in a different spot and adjustable. When you want to use it, it blocks the radio controls and won't hold anything larger than a soda can. The mileage is decent. I get about 21mpg, and I have a heavy foot. When you step on it it pulls well until you hit about 5500 rpm, and considering it redlines at 6500 rpm, its pretty good. One thing I didn't expect was how well it handles, I know its AWD, but even with generic tires, it holds the road like a kitty kat stuck on velcro. On dirt, if you push it hard, you can brake the tires loose, but you have to have some skill to get'em loose. All in all, I would buy this car again, and would recommend it to a friend. Its damn impressive for a wagon.
John

writes:
1997 Subaru Legacy L
Review
Pros
reliable, low maintenance
Cons
not a love-in-first-sight car
Small Tank, Reliable Car, Typical All-wheel Drive — Likes: The paint stays on perfectly. The color does make it look old, and washing the car is pointless because you can hardly tell the difference after a wash. Engine is wonderful, no leaks, boxer engine, smooth... The car runs like a bull, not for fun drive, but can take quite some beatings (not talking about crashes..never been in collusion, wouldn't know how it perform in that situation) Gas tank is quite small, but gas consumption is quite small for a all-wheel-drive Dislikes: an alright looking car with old-looking paint... not eye-catchy... (good for not catching attention..*hint*)
Paul

writes:
1997 Subaru Legacy 4 Dr L AWD Wagon
Review
Pros
AWD. If you've ever driven through snow you don't need to know anything more.
Cons
Station wagon and the driveline gets kind of expensive to fix if you break anything.
The Subie Is A Beast — I really like this car except for the fact that I drive a station wagon. The AWD is probably the best part about it followed by the boxer motor. It actually makes pretty good power considering and the gas milage isn't too bad either.
vikes740

writes:
1997 Subaru Legacy 4 Dr GT AWD Sedan
Review
Pros
Awd and cheap maintenance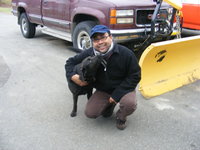 Missed My Suby Gt — This is a great little car and handsomely priced in used car market as everyone warns Honda or Toyota. It's super reliable and it plows snows like a truck. The all wheel drive system is great and maintenance is very inexpensive
Primary Use: Commuting to work
Dan

writes:
1997 Subaru Legacy 4 Dr GT AWD Wagon
Review
Pros
You can get up to speed even on glare ice.
Cons
Cant stop worth crap on snow or ice.
David

writes:
1997 Subaru Legacy 4 Dr Outback AWD Wagon
Review
Pros
great offroad. great safety. great for small family. great cargo space.
Cons
wagon, unattractive. higher fuel consumption due to AWD. parts can be pricey.
Awesome All Around. — Great reliability. Power is satisfactory. Transmission shifting is good. All-wheel-drive. Lots of cargo space. A lot of options such as AC, heated seats, heated mirrors, cruise control, non-fonctional hood scoop, fog lights. Offroad capabilities are awesome. boxer engine design is very reliable. fuel consumption a bit higher due to weight of awd components but worth the trade-off.
Primary Use: Commuting to work
Mathieu

writes:
1997 Subaru Legacy 4 Dr Outback AWD Wagon
Review
Pros
AWD, Boxer engine is cool, Room in the engine compartment, fog lights are cool and 2 tone is aright.
Cons
Cassette player SUCKS, lol I don't like where the cup holders are ( on top of stereo)
Overall, Great Car For Anyone. — good power for a 4 cylinder and AWD, I'm not too excited about the fuel economy of it but it is a AWD. It looks pretty cool, the big fog lights in front and the hood scoop, but it's a fake (for now). i just got it so the parts aren't too bad but I had to bring up the maintenance up to standards. back seats I don't know yet. handles well. front seats are great, there heated cloth. over all it's fun, being 5 spd standard, it's good.
Primary Use: Family transportation
Habil

writes:
1997 Subaru Legacy GT
Review
Pros
It's low ride height (120mm est)
Cons
I hate that I had to sell it :'(
I Was In Love With It... — The car was beyond wonderful otherwise I wouldnt still be crying inside each time I see its picture :p Performance - acceleration-great for a non turbo car, braking-superb, handling-superb Build Quality - has it needed repairs? Only changed the rack ends Appearance - both interior and exterior styling were great, all I added was 100% black tint :p Cost of Ownership - gas mileage manageable as long as you are light on the loud pedal. The mileage on gas was impressive being that it had an after market 4inch exhaust, maintenance costs too were manageable coz I treated this car like a jewel :) Fun Factor - is this car fun to drive? YES, ABSOLUTE FUN especially with the dropped ride height
Primary Use: Sport/fun (spirited driving, track racing, off-roading, etc.)
Displaying 1 - 10 of 33 1997 Subaru Legacy reviews.
Looking for a Used
Legacy
in your area?
CarGurus has

8,975

nationwide Legacy listings starting at

$1,494

.