1994 Cadillac Seville
User Reviews
1994 Cadillac Seville Review Ratings
Displaying all 5 reviews
1994caddy

writes:
1994 Cadillac Seville Base Review
Pros
Reliable and fun car with the power, style, and protection preferred in city driving
Cons
None that I can think of.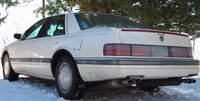 Awesome, Superior Performance, And Unmatched Quality And Reliability. — This car has it all!! Truly a fine balance between luxury, style, and performance. It has needed almost zero repair outside of scheduled maintenance and is a solid and reliable automobile. It looks, drives, and feels great! A fun car with a simple elegance and style hard to find in a 4 door sedan. Gas costs about $50 or so to fill the tank and it goes for 350-400 miles on a full tank, if not more.
Primary Use: Commuting to work
CharlieM92

writes:
1994 Cadillac Seville STS Review
Pros
Very Nice Power!, Nice Looking, Luxurious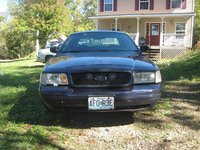 94 Cadillac Seville Sts — i loved this car so much! it had the Northstar V8! dont let anyone tell you to avoid the Northstar engines! mine ran and drove so nice! my STS was black, had tan leather interior, sunroof! and the best part a BOSE Gold Edition Stereo in it from the factory! if i could find one of these cars again i would buy it! it had so much power! i drove it hard and still got 23 mpg! i eventually sold it to a cousin who later smashed it up! wish i had the car back.
Buh

writes:
1994 Cadillac Seville STS Review
Pros
Quick and fast, handled like a go-kart for a 2 ton car.
Cons
Breaks easily, expensive to fix. Overall: Fail
300hp Fwd Sports Sedan — This car would be my all time favorite "big sedan" if it weren't for the fact the Northstar system (at least in 1994) was quite unreliable. It had great power, revving to 7,000RPM with a 4.6L, 32 Valve V8 - but its cooling system weakened this all aluminum V8. My STS blew both head gaskets at 87,000 miles on the clock and the cost to replace was nearly that of a new engine. Oh how I wish this car were more reliable. Replacement parts were hard to find and expensive once found. Very disheartening for a GM man.
Ryan

writes:
1994 Cadillac Seville Base Review
Darren

writes:
1994 Cadillac Seville STS Review
Pros
V8 northstar, American, cheap, fast.
Cons
Headgasket's can be a problem
I Couldn't Love It More. — Quick, High quality, looks great, handles like a dream, not bad gas mileage for a V8, kills rice burners, heated leather, sunroof, takes corners like a champ. Very fun to drive, wouldn't trade it for a thing. Cadillac brand, what else is there to say?
Primary Use: Commuting to work
Displaying all 5 reviews
Ask CarGurus about the 1994 Cadillac Seville
Average response time:
8.5 hours
,
# of Cadillac Seville owners:
825