1993 Honda Accord
User Reviews
Average Ratings from

62

reviews
Performance:
Appearance:
Build Quality:
Overall:
Review Highlights
Click to filter reviews below
Displaying 1 - 10 of 62 1993 Honda Accord reviews.
Sexcsilk

writes:
Pros
Great on gas & maintenance cost
Cons
People steal them all the time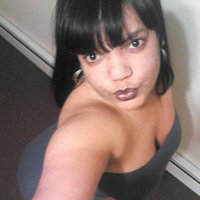 Love My Car — It was in gd conditions but now Itz just sitting with a misfire problem. Besides that i have had it for 4yrs & it took me everywhere that I needed to go. In need of some work for it to be bk on the road. Unfortunately I'm also having trouble with my Jetta so I can't really focus on both at the same time.
Primary Use: Family transportation
Looking for a Used
Accord
in your area?
CarGurus has
62,589
nationwide Accord listings starting at
$900
.
Matt

writes:
1993 Honda Accord EX
Review
Pros
Comfy seats, cruise, ABS, wonderful visibility, solid body.


Cons
Only complaint I have is higher MPG, but it is a 2.2L so I can't complain too much. 29-30 MPG consistently.
Practical, Fun To Drive, And Reliable. — When I walked onto the dealer's lot almost eight months ago and saw this beautiful accord, I almost immediately fell in love. The seats were deliciously comfortable in the front and back, the trunk was massive, it had power everything, a CD player, power antenna, ABS, alloy wheels, and a beautiful appearance. The test drive was flawless, we took it fast around some backroads, tested out the brakes, inspected the CV joints, brake pads, and all under-hood fluids and filters. Everything was in fantastic shape. The brakes were hard and responsive, it accelerated pretty quick, I timed a 0-60 in about 7.6 secs. All of this with how many miles on the odometer? 186,000. I bought it that day for $3750 and have never regretted my decision to do so since. Now 10,000 miles later, four 600-mile road trips, and a few snorstorms, it's still flawless. These Accords are built like tanks. My mom had a '90 (same style) that served for many years and many miles (well over 200,000) No one else makes a car like Honda does. Thanks you guys! I love my Accord!
Stephen

writes:
1993 Honda Accord EX
Review
Pros
Easy to Own, Easy to Fix, Cheap to Own, Cheap to Fix, Decent "Get-Up,"
Cons
Takes some work to make it a real racer.
Solid Middle Ground — Nothing like a Honda. My '93 has a little over 180,000 miles on it and can still get triple digits on the speedometer and the high twenties in mpg. For being 15 years old this car is still in impressively good shape. Easy to work on, never had a problem with it I could not fix and parts are never more than a drive to the neighborhood parts store. Lends itself well to customization and has plenty of room for simple things like an air intake or cat-back exhaust to make a noticeable difference in performance. Overall not a bad car at all, but far from a high speed racer. If you're looking for something inexpensive, easy and cheap to maintain and work on, and a car that really feels like it was built to be driven the Honda Accord is the car for you.
123_zk

writes:
1993 Honda Accord EX
Review
Pros
This car is comfortable, handles great on highway and in town, visibility is great and car is easy to park. Good fuel economy- best on highway driving. This car is reliable,smooth and effortless to drive.
Cons
Other than the out dated body style of the exterior and outdated looking lights-- I have the burgundy interior and I find it ugly- but the pros oversee these aesthetic downfalls.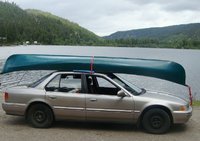 Runs Like A Charm--- Even After All This Time.love My Accord! — The look of this car is classic 90's with the boxy body and old school headlights and the interior matches this older style. My accord is fully loaded with working A/C power locks and power windows, cruise control and auto. Everything is working exceptionally well. The visibility from the drivers seat is superb and makes for easy parking and lane changes. Fuel consumption is modest and exceeds expectations on highway commutes. This is a fun car to drive, handles well and breaks well. I would recommend this car as a great safe daily driver!
Primary Use: Commuting to work
Flashmandog

writes:
1993 Honda Accord EX
Review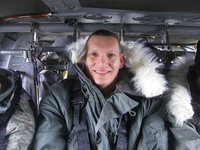 Excellent — It's old and I need an update. It's super reliable, needs studded tires in deep snow or slush. Plenty of power and mine is a 5 speed so it is more sporting to drive. I would def recommend it to someone.
Primary Use: Commuting to work
miss_Blizzle

writes:
1993 Honda Accord LX
Review
Pros
She gets great gas mileage!
Cons
She has a lot of miles on her already.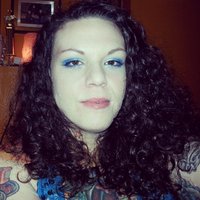 This Car Is A Great Go To Car! — There's nothing too great or too terrible about this vehicle. I love her! When she finally does quit, I will definitely cry. This car was a great price, and the fuel economy makes it so she's basically buying herself! I'm now a Honda fan!
Primary Use: Family transportation
Saad

writes:
1993 Honda Accord EX
Review
1993 Honda Accord Ex — Car is excellent in every way, driving, handling, design etc. Car has a great engine with a potent kick to it. The 1993 Honda Accord is the LOWEST accord out there, stock. Car has excellent handling, turning, handling at high speeds, the car does not shake like other cars when going 100mph +
Michael

writes:
1993 Honda Accord LX
Review
Honda Accord - Will Outlive Us All — On the upside: it is reliable and doesn' t use too much fuel. Nice size interior and trunk - yet small enough to be a real compact. Alternatively: It is the most generic looking car ever. No wow factor whatsoever. Acceleration is going from mid- slow to slow. Stick shift is tedious to use after an hour or so. No real power. It's carrier and not a fashion statement.
Eric

writes:
1993 Honda Accord LX
Review
Pros
Perfectly aligned, responsive, never fails to start, great gas mileage, no engine trouble, AC works,
Accord — The performance is great, it's perfectly aligned, the engine is quiet but strong, and it always starts up. It has been about average cost, considering it is sixteen years old. The car is responsive, gets great gas mileage, is not too shabby on appearance, although the interior is slowly falling apart due to age. But nothing important like the headlights, taillights, mirror, etc. has broken. There have been some engine problems in the past, but those have been fixed, and now she's as good as new. One last thing, we have not fixed the hood nozzles yet, but we will.
Derek

writes:
1993 Honda Accord EX Coupe
Review
Pros
Gas mileage with enough performance to have some fun with
Cons
Nothing really sucks about it...maybe the back seat
Good Car For Anyone To Do Anything With — The car is pretty solid. I got t boned a while back and damage was pretty substantial but could be worse. Its a pretty quick car, esspecially for its weight and engine size. Its probably the best handling car I've drove with a completely stock suspension. I think for all the honda's, this is the best looking car. The looks good droped a couple inch's. I've had fun with this car. no major issues to date and its's pushing 215k miles
Primary Use: Commuting to work
Displaying 1 - 10 of 62 1993 Honda Accord reviews.
Looking for a Used
Accord
in your area?
CarGurus has
62,589
nationwide Accord listings starting at
$900
.