1993 Honda Accord
User Reviews
Average Ratings from

62

reviews
Performance:
Appearance:
Build Quality:
Overall:
Review Highlights
Click to filter reviews below
Displaying 1 - 10 of 62 1993 Honda Accord reviews.
miss_Blizzle

writes:
1993 Honda Accord LX
Review
Pros
She gets great gas mileage!
Cons
She has a lot of miles on her already.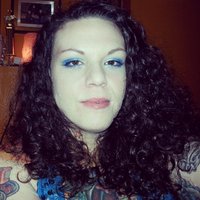 This Car Is A Great Go To Car! — There's nothing too great or too terrible about this vehicle. I love her! When she finally does quit, I will definitely cry. This car was a great price, and the fuel economy makes it so she's basically buying herself! I'm now a Honda fan!
Primary Use: Family transportation
Looking for a Used
Accord
in your area?
CarGurus has
62,743
nationwide Accord listings starting at
$800
.
Sean

writes:
1993 Honda Accord LX Coupe
Review
Pros
Gas mileage, interior room, reliability
Cons
Didnt get the sunroof model
The Best Little Honda Out There — This car is great. Lots of storage space, comfortable seats in the rear. I'm 5'10 and can sit behind myself comfortably. It has cool little nifty features like the two rear glove boxes only available on the coupes. The rear quarter panel vent windows. The list goes on and on. Build quality is great like any other honda. I have a 2002 cavalier coupe, my dashboard is all cracked from the sun. 20 years later the dashboard in my honda is perfectly fine. The simplistic lines of this car are simply gorgeous. It has aged quite well. The performance is so so. This car isn't about straight line performance. It's about corners, as most Hondas are. It corners beautifully and can hold a line well in the corners. The brakes are adequate after all it is a family sedan. That doesn't mean it can't get up and go. It has plenty if power to get up and move out of its own way. With its 130hp engine it gets 0-60 in about 7.8 seconds. And that's with 110k on the clock. Overall it's a great car. I love it. I know it'll last me a lifetime. Buy it as a comminuted or first car. Doesn't matter. It won't leave you stranded.
Flashmandog

writes:
1993 Honda Accord EX
Review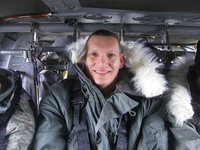 Excellent — It's old and I need an update. It's super reliable, needs studded tires in deep snow or slush. Plenty of power and mine is a 5 speed so it is more sporting to drive. I would def recommend it to someone.
Primary Use: Commuting to work
123_zk

writes:
1993 Honda Accord EX
Review
Pros
This car is comfortable, handles great on highway and in town, visibility is great and car is easy to park. Good fuel economy- best on highway driving. This car is reliable,smooth and effortless to drive.
Cons
Other than the out dated body style of the exterior and outdated looking lights-- I have the burgundy interior and I find it ugly- but the pros oversee these aesthetic downfalls.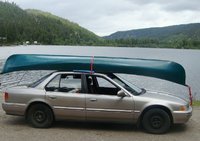 Runs Like A Charm--- Even After All This Time.love My Accord! — The look of this car is classic 90's with the boxy body and old school headlights and the interior matches this older style. My accord is fully loaded with working A/C power locks and power windows, cruise control and auto. Everything is working exceptionally well. The visibility from the drivers seat is superb and makes for easy parking and lane changes. Fuel consumption is modest and exceeds expectations on highway commutes. This is a fun car to drive, handles well and breaks well. I would recommend this car as a great safe daily driver!
Primary Use: Commuting to work
Paul

writes:
1993 Honda Accord EX Wagon
Review
Pros
Reliable transportation, solid body, excellent rust protection, very repairable, good availability of parts, excellent visibility, easy maintenance. The interior is very durable. Fabric is in good condition, with no rips, tears, or noticeable fading. Plastic parts show no sign of cracking or fading.
Cons
Somewhat weaker A/C, paint deteriorates into ugly splotches, and clearcoat peels after 12+ years, basic radio, sometimes hard to hear over road noise. Expensive replacement of the engine timing belt ($800 - $1,000) every 100,000 miles. CV boots have been replaced three times, but not a terribly expensive repair.
Excellent Daily Driver — I bought this car in 1998, used, five years old, with 85,000 miles. Since then, I have put about 190,000 miles, on this car, as the primary driver of this vehicle. The Honda Accord Wagon is a reliable, well-built car, that, with proper maintenance, will provide economical transportation for many years. With the car now at 19 years old, and 275,000 miles, I considered replacing the vehicle......until I looked at the cost of a new, or good used vehicle. I then decided to pay for a top-line restoration of the body, which includes removal of all trim and windows, sanding, filling dents, two coats of primer, then paint and clear coat. This should get me through another five years, at least. The interior holds up to routine wear, and the only place which shows real wear is the carpeted floor mat on the driver's side. If someone buys this car used, ask when the timing belt was last replaced. If the date or mileage (especially mileage) is not known, factor in an extra $1,000 to replace the belt. I would also recommend replacement of the head gasket at the same time. Even though this may be an expensive repair up front, since these cars, used, now retail for under $3,000, the buyer would still be getting an outstanding "daily driver" for a very reasonable cost. The transmission recently began to have problems shifting, and I discovered that it was due to the transmission control computer (TCU), which is located under the passenger floorboard. New, these units cost $1,000, but they can be rebuilt for about $100.00. Look on ebay under Honda Accord Wagon TCU or transmission computer. The car may seem sluggish during acceleration, especially if one tries to accelerate from a speed of 30-40 mph to a higher speed. This is because the car is in "overdrive" while the transmission is in the normal D position. Downshifting to D3 (pull shifter back one position) locks out overdrive, and provides a significant power boost for acceleration. Once at the desired speed, push the shifter back to D4 (normal drive position), and the car will drop back into overdrive. As can be seen, this car has issues that are typical of an older car, but I would still highly recommend this vehicle for long-term ownership.
Primary Use: Family transportation
Gmansmith

writes:
1993 Honda Accord EX
Review
Pros
pretty cheap car to own and to work on and great gas millage
Cons
Has 300,000 miles so it does have maintenance issues with hoses and stuff going bad

Love The Car And The Low Cost Of Owning It — This is the second 93 accord that i have own they are really nice cars for a small family and pretty realiable. Mine has three hundred thousand miles on it so there is small things that go wrong but the motor and tranny which is original to the car are very strong. Even with that many miles on it i still get 33 mpg's which is competitive with bran new cars
Primary Use: Family transportation
ffmedic166

writes:
1993 Honda Accord EX
Review
Pros
Love the appearance of a skyline resemblance
Cons
F22A6 Lack of power and internal transmission filter.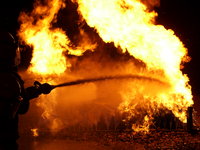 1993 Knight Rider (honda) Accord Ex — Out of the gate the appearance for the year us stylish and has very roomie cabin area. Besides this being the first show/play car i lacks power to perform. With a vtec motor and some minor changes this car can overcome any nay sayers and will turn heads.
Primary Use: Sport/fun (spirited driving, track racing, off-roading, etc.)
lelandc

writes:
1993 Honda Accord EX
Review
Pros
Economical, Parts are dirt cheap, easy to work on
Cons
it is no head turner, but i think its good for a beater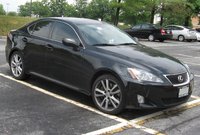 Its Decent, Its My Girlfriends So Consideing How She Drives It Is Great For Her — The acceleration is adequate but nothing special. Honda built it strong which is why it has lasted so many years. It was designed well for its generation. It is efficient on fuel so maintaining the cost is low. I wouldn't say it is "fun" to drive but it definitely gets you to point "A" to point "B" economically!
Primary Use: Commuting to work
Blake

writes:
1993 Honda Accord DX
Review
Pros
inexpensive, fun, and durable
Henry

writes:
1993 Honda Accord EX Wagon
Review
Pros
Comfort, Quality, Reliability
Cons
So-So styling in today's world.
Fabulous Pick For A Teenager Or A Person Going Off To College. — My wife was pregnant with my son back in 1997 and she needed a car with airbags, seat belts, and A/C. So we started looking at this car and decided this was for us! Purchased it with 57,000 miles on the odometer and stripped every fendor, piece of interior plastic and washed, waxed and polished every part to the bone. Performance was fabulous, Never left us stranded, in today's world, it would look big and bulky, not nice and sleek as it was back then. Gas Mileage was fabulous, never had any major mechanical problems, and was always fun to drive.
Primary Use: Family transportation
Displaying 1 - 10 of 62 1993 Honda Accord reviews.
Looking for a Used
Accord
in your area?
CarGurus has
62,743
nationwide Accord listings starting at
$800
.