1992 Subaru Loyale
User Reviews
1992 Subaru Loyale Review Ratings
Displaying all 3 reviews
Pete

writes:
1992 Subaru Loyale 4 Dr STD 4WD Wagon Review
Pros
why buy a p/u when is a wagon can do it better
Cons
good gas mileage, huge trunk, long roof line, small tires
Want This Car To Last A Long Time, Have Over 250k On The Clock — how come they can't make cars like these anymore? if i ever have to replace it i wouldn't find a replacement - size, economy, nothing compares in todays cars - sure love passing all those way more expensive pos on the road - and love getting over 30 mpg
Primary Use: Commuting to work
paddlerp

writes:
1992 Subaru Loyale 4 Dr STD 4WD Wagon Review
Pros
square shaped wagon, can haul a lot of stuff in there, gets great gas mileage, handy to drive
Cons
small tires, a/c doesn't work, struts on tailgate lid - hard to find expensive and don't work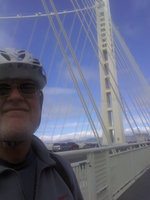 Awesome — great little wagon, drove to colorado and back for christmas, height of the snow season, no problems, moved my entire shop with this car, with it's long roof line attach a rack and can haul anything, can load up to 6 r/c planes and equipment to fly them
Primary Use: Utility (towing boats, transporting cargo, etc.)
rockman20

writes:
1992 Subaru Loyale 4 Dr STD 4WD Wagon Review
Pros
Economy knock around car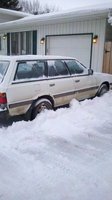 Very Happy With My Little Subaru — Great little economy car. Enough ground clearance to get through the snow and the 4WD has never left me stuck. The 1.8 leaves much to be desired in performance, but it gets the job done. It lacks in the appearance field to, but the wagon means I have room to cram all of my house projects in it without needing to fire up the big Yukon. All in all I love little cars like this. They get the job done and you don't have to worry too much about them.
Primary Use: Commuting to work
Displaying all 3 reviews
Reviews From Other Years
Rest In Peaces
thie car was fun but the handling really sucked, and it has no air bags... ouch not a good car to get into an accident in, but it was a five speed that is what what made it real fun. Read More
Read all 1993 Subaru Loyale reviews
Gas Saver
I hate pretty much everything about this car I mean I got it got 500$ I mean there isn't really much to expect out of it. The only thing I really like is it costs about 40$ to fill at 3.99$ a gallon ... Read More
Snow Mobile.
Got this car for $200. Use it to run circles around SUVs when it snows. Not as refined as newer Subes, but I do appreciate this last incarnation of "old school Subaru", you know, where the spare tire... Read More
Read all

7

1991 Subaru Loyale reviews
Man's Best Friend
This car will go ANYWHERE! really, for a 4 cylinder this 4x4 does it all easily. When you get REAL extreme you might dump oil into the top end of the 'little boxter' and it will smoke for a minute, ... Read More
Looking Forward To "passing It On" To The Fourth Generation!
I am the third generation to drive my little red subaru....FREE! Gotta love that! I do not believe they make cars so well anymore-to last 20 years! 229,000 miles on rebuilt motor. Runs like a cham... Read More
Read all

4

1990 Subaru Loyale reviews
Ask CarGurus about the 1992 Subaru Loyale
Average response time:
8.5 hours
,
# of Subaru Loyale owners:
120