1992 Honda Civic
User Reviews
Average Ratings from

63

reviews
Performance:
Appearance:
Build Quality:
Overall:
Review Highlights
Click to filter reviews below
Displaying 1 - 10 of 63 1992 Honda Civic reviews.
jdizzley

writes:
1992 Honda Civic DX Hatchback
Review
Pros
clean, small,quiet, quick handling, responsive, dont need to brake just let off gas and ease back on power, no wind buffeting noises, smooth suspension (even stock)
Cons
brakes fade quickly on backroads,drum rear, no power, auto-trans, easy/ likely to be stolen., to low(says passengers), fron seats un-confortable on long rides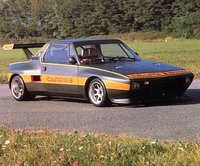 Great Little Car Fun To Drive Fast Through Tight Turns — room inside is good not cramped. slow on hill climbs. no bottom end power but lots of torque. Cargo capacity still amazes me sometimes. auto -trans shifts to much on hills. funny when "racers" pull next to you and think you want to race. parts availabillity is phenominal. Everything swaps with everything else,motors trannies etc.
Primary Use: Commuting to work
Alexander

writes:
1992 Honda Civic Si Hatchback
Review
Pros
reliability and Vtec
A Nice Car — Nice performance for a 1.6l car of its age, decent handling, about consumption, it is a sucker between 6000-10000rpm, if you keep it cool (below 5000rpm) it is a regular car. had a few sensor problems, map and L went bad but they were cheap. this car looks bad and it is what it looks..
Primary Use: Sport/fun (spirited driving, track racing, off-roading, etc.)
Randall

writes:
1992 Honda Civic Si Hatchback
Review
Pros
I love the handling, the hatchback and tailgate, the design of the body, and the gas mileage (35-40MPG)
Cons
Nothing, except for when things wear out, and even then its only temporary anguish
Old Faithful — Well, its by far not a high performance vehicle. 0-60mph in about 8 seconds, but what it lacks in acceleration, it makes up for in the corners. It hasn't always been a jewel, but after removing the rear seats and fabricating a custom, flat cargo floor, its perfect for doing roadside mechanical work (for other people, and sometimes myself) The original motor was a d15b7 (it used to be a DX) with 326,000 miles. I replaced the top half of the engine with a USDM D16Z6 Vtec head, until, unfortunatly the bottom end went at about 504,000 miles. Its currently got another hybrid D15B7/D16Y8 that is by no means a permanent replacement (the piston rings are shot, burns more oil than gas). Time will tell what the next powerplant will consist of. Originally Millano Red, I repainted the car white about 2 years ago due to heavy oxidation on the hood and roof, I plan to return to Millano Red next spring. The Interior consists of DA Integra cloth seats, b&m GSR short shifter with weighted ITR Knob, JDM center console to accomodate my double DIN touch screen, and a few more various JDM and 4 Door parts (Armrest is a must!) Details on the stereo are top secret, for reasons I dont care to share, besides the fact that the original one was stolen presumably by someone that knew about it. As far as quality goes, I bought the car almost 6 years ago for $2600, and besides 2 wheel bearings, nothing in the car originally has totally failed (i dont count the block, it was it's time) Parts are cheap, and until I find something better, she will never be for sale.
Primary Use: Commuting to work
Adam

writes:
1992 Honda Civic VX Hatchback
Review
Pros
Fun, exiting, and endless amounts of speed
Cons
stopping thats about it
Love This Car — Extremly Fun Tons of power and style that will turn heads good or bad... handleing is good for a Fwd hatch from the 90's stopping power is extremly lacking given front disk rear drum set up, makes it rather scary when decelerating from high speeds interior is updated and rebuilt which makes for a nice time in good weather Cost is very low and insurance even cheaper
Primary Use: Commuting to work
Nura

writes:
Cons
Punch tire when I hit a pot-hol
Not Automatic — I love it, it is my school car, ash, good engine and very fuel economical. My friends call it "yar'amana" meaning "the trustee". It speed good with balance though it has been bashed in the front, the head light, wind screen and the bumpers need to be replaced but I tell you it is goodddddddddddddd.
Primary Use: Utility (towing boats, transporting cargo, etc.)
Brett

writes:
1992 Honda Civic CX Hatchback
Review
Amazing Car — The Car is pretty Quick, It handles Like a BEAST. The car has never needed any repairs. The interior is stripped for sway bar. She aint pretty. It gets great gas mileage and maintenance is the regular oil change every 2000 miles. The car is a blast to drive
Primary Use: Sport/fun (spirited driving, track racing, off-roading, etc.)
Brett

writes:
1992 Honda Civic Si Hatchback
Review
Pros
Fast car nothing on streets will beat it on the streets
Cons
Not if looking for family car
This Car Is Amasing It Gets The Miles Per Gallon And Still Has Power For Those Gallons — Full cage certified for 8.50s runs 9.30s very quick car fun cruiser. The Civic is a very good car it gets good gas mileage and still has the power. NOTHING LIKE A 732 HP DAILY DRIVER. And FWD with line lock very fun for burnouts.
Primary Use: Sport/fun (spirited driving, track racing, off-roading, etc.)
Amanda

writes:
1992 Honda Civic LX
Review
Cons
Don't avoid it! LOVE IT!
Good For Both Young And Old! — I love this car. They last for every and never break down. Could use a lil more horses but its usually used as a daily driver which it is really good at. Great family car and the 2drs are super fun and sporty as well!
Primary Use: Family transportation
Jared

writes:
1992 Honda Civic Si Hatchback
Review
Is Just About Were The Rust Line Begins Ha Ha — this car is 1 of the last qaulity civics to ever grace our fine smooth tarmac'd roads it provides a no nonsense air quilted ride which is made all the better with a bone crunching gear change from the flappy paddle gear box.suspension is by means of the new(1990) self height adjusting shockabsobers.it comes with a proffesional power of dreams genuine racing velor honda steering wheel with the honda logo embezelled into it,which adds that rich touch of class.engine performance comes in the way of a new and improved 1400cc power plant with new DUAL CARBORETTERS AND A GREAT BIG WHOPPING TURBO pushing the number of pony's under the bonnet to a mind boggling 140ps,all this power is transmitted onto the black stuff by a set of boullies the size a jag would be proud off 275/35x20w bridgestone potenza's which are also run flats which will help on them track days.build quality is as expected from such a respectable car maker(ie not toyota)every thing electrical will still work 20 years on,the inside trim level is outstanding with a black vinyl centre display unit and matching cloth upholstery.the outside paint finish isn't what you'd call metallic or pearl escentbut is a strikingly power full racing red. and that is the only downfall to this otherwise super car status machine(POWER OF DREAMS).
Primary Use: Sport/fun (spirited driving, track racing, off-roading, etc.)
Kenneth

writes:
1992 Honda Civic Si Hatchback
Review
Han Eg6 — Performance: Powerful with great handling Build quality: strong and durable, easy to maneuver Appearance: Cute and sporty Cost of Ownership: 6 owners, every seal and body works is build and replace Fun Factor: great car, easy to drive and great fun to track with it.
Primary Use: Sport/fun (spirited driving, track racing, off-roading, etc.)
Displaying 1 - 10 of 63 1992 Honda Civic reviews.
Looking for a Used
Civic
in your area?
CarGurus has
60,607
nationwide Civic listings starting at
$1,200
.