1992 Honda Civic
User Reviews
Average Ratings from

63

reviews
Performance:
Appearance:
Build Quality:
Overall:
Review Highlights
Click to filter reviews below
Displaying 1 - 10 of 63 1992 Honda Civic reviews.
Alexander

writes:
1992 Honda Civic Si Hatchback
Review
Pros
reliability and Vtec
A Nice Car — Nice performance for a 1.6l car of its age, decent handling, about consumption, it is a sucker between 6000-10000rpm, if you keep it cool (below 5000rpm) it is a regular car. had a few sensor problems, map and L went bad but they were cheap. this car looks bad and it is what it looks..
Primary Use: Sport/fun (spirited driving, track racing, off-roading, etc.)
John

writes:
1992 Honda Civic CX Hatchback
Review
1992 Honda Civic — I bought this car with the intention of working on it. Unfortunately, Honda's of this year have a problem with rust and mine was no different. I sold the car because the rust problem would have been to costly to fix since I don't know how to weld. Apparently the motor blew on the guy I sold it to (or so he claimed). The stock motors in these cars are underpowered. It's a fairly attractive car... for Honda fans anyways.
jdizzley

writes:
1992 Honda Civic DX Hatchback
Review
Pros
clean, small,quiet, quick handling, responsive, dont need to brake just let off gas and ease back on power, no wind buffeting noises, smooth suspension (even stock)
Cons
brakes fade quickly on backroads,drum rear, no power, auto-trans, easy/ likely to be stolen., to low(says passengers), fron seats un-confortable on long rides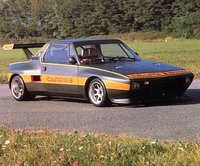 Great Little Car Fun To Drive Fast Through Tight Turns — room inside is good not cramped. slow on hill climbs. no bottom end power but lots of torque. Cargo capacity still amazes me sometimes. auto -trans shifts to much on hills. funny when "racers" pull next to you and think you want to race. parts availabillity is phenominal. Everything swaps with everything else,motors trannies etc.
Primary Use: Commuting to work
Amanda

writes:
1992 Honda Civic LX
Review
Cons
Don't avoid it! LOVE IT!
Good For Both Young And Old! — I love this car. They last for every and never break down. Could use a lil more horses but its usually used as a daily driver which it is really good at. Great family car and the 2drs are super fun and sporty as well!
Primary Use: Family transportation
Renee

writes:
1992 Honda Civic VX Hatchback
Review
Pros
great mileage, lots of pep
Cons
common rust problem with older civics around wheel wells
Little Car...big On Savings — I love my beater car! Gas mileage over 40mpg and it's got lots of spunk for being a 4 cylinder. I only wish it wouldn't be rusting so bad! It's got over 280,000 miles on it and I haven't had to do much to it at all!
Billy

writes:
1992 Honda Civic LX
Review
Cons
Not exactly a sports car.
Only For Work — The maintanaince for thsi car cost more than what it's worth. It got ugly color, dents, scratchs, rusts, cracks, holes... anything nasty.. its pretty much busted. But the engine is perfect. Runs smooth despite its very high mileage (270,000) yes. its 270 000... It saves gas like camel saves water...
Goubar

writes:
1992 Honda Civic VX Hatchback
Review
Get The Groceries, And Handle The Curves With Ease. — Fun car to drive, good gas mileage, very reliable, and unique. Exceptional car for being an 18yr old car. Gotta have the 5 speed tranny with this car, not a lot of get up and go, but there are a lot of engine options out there (i.e. B16, B18, k20, etc.).
Primary Use: Commuting to work
Bryan

writes:
1992 Honda Civic VX Hatchback
Review
Pros
Inexpensive, good value and fun little cargo/people hauler
Cons
Plastic parts will start to show their age after 12 to 17 years
Civic Hatchback: An Understated Jack Of Trades — The single cam VTEC is lovely as it sips gas even when the valves open up at 2500 RPM and it really gets going. Not the fastest or best handling, but one of the most reliable and nice looking compact hatchbacks I have seen on the market. I have over 175,000 miles and it runs very well and gets 35 to 42 miles mer gallon on a regular basis. Repairs are simple in comparison to other cars I have owned. I have to say that there were many times that I'd volunteer to help a friend move and they would look at the Civic and scoff. They were then surprised as much of their apartment would dissapear as I'd folded down the rear seats and fill the car to the roof from the back of the front seats. I'd just smile smugly... We have fun. I'd buy a new one if Honda would bring the hatchback-back to the U.S. But until then...
Adam

writes:
1992 Honda Civic VX Hatchback
Review
Pros
Fun, exiting, and endless amounts of speed
Cons
stopping thats about it
Love This Car — Extremly Fun Tons of power and style that will turn heads good or bad... handleing is good for a Fwd hatch from the 90's stopping power is extremly lacking given front disk rear drum set up, makes it rather scary when decelerating from high speeds interior is updated and rebuilt which makes for a nice time in good weather Cost is very low and insurance even cheaper
Primary Use: Commuting to work
Jeremy

writes:
1992 Honda Civic VX Hatchback
Review
Gas Saver! — My best mile per gallon is 58.66 and my average is 50MPG! It has coil over suspension so you feel EVERY bump in the road. I bought it because I am currently driving about 105 miles a day and the Buick only gets like 25mpg on average. It was killing me with gas being the price it is.
Displaying 1 - 10 of 63 1992 Honda Civic reviews.
Looking for a Used
Civic
in your area?
CarGurus has
63,596
nationwide Civic listings starting at
$1,450
.