1991 Toyota Celica
User Reviews
Average Ratings from

43

reviews
Performance:
Appearance:
Build Quality:
Overall:
Review Highlights
Click to filter reviews below
Displaying 1 - 10 of 43 1991 Toyota Celica reviews.
JeepSlut

writes:
1991 Toyota Celica GT Hatchback
Review
Pros
Looks good, Great gas mileage.
Cons
Not that much power.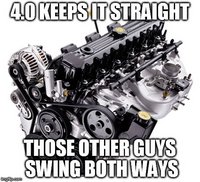 Pretty Good. — Overall the car is a pretty nice car the gas mileage Is amazing. Very easy to work on. The pop up head lights are a very nice touch to the vehicle. If you are looking for a car with good gas mileage, looks, this is the perfect car for you.
Primary Use: Commuting to work
PaulMeranda

writes:
1991 Toyota Celica GT Coupe
Review
Pros
Some pros of this car is that I didn't pay a whole lot for it, but it got me around for a year with little to no problem at all; the tires were easy to chance when a flat occurred; I have no number for gad mileage, but it's definitely not bad at all for my experience (Speaking of, it comes with a free half tank of unleaded!). I grew rather attached to the car before it finally quit on me. If i had the money to put back into the engine, I'd love to keep it going, but at my age, it's time to find something reasonably reliable.
Cons
Negatives faults are mostly only included in the cab interior, and were definitely extant and time of my purchase: loose wires at the foot area, leaky windows and such due to bad insulation, peeling ceiling fabric, low quality heat and air... Not a car to quickly break down, but would do so quickly when failing to pay close attention to fluids. Late in life, suffered a moderate bump to the front right side which left the rotating head-light in mostly-opened position.

Great Temporary Transportation While It Lasted, Though I Didn't Have The Money To Put Into Repair. — In my owning of it, this car was as reliable as I needed it to be, but by no means anything extraordinarily special. I may have been afraid to trust it for a road trip without frequent attention to various engine lubrication, inevitably becoming its unfortunate demise. Considering I'd personally had the maintenance money needed to bring it back to par, this car would have paralleled any honest champ of the like for years, but I was lucky enough to keep it topped off with oil and gas while I could for the 2 years it was is working condition. This later frustration of a way around town may now imminently be destined for an unfairly dispersed afterlife, but given a miracle in a certain amount of proper care and knowledgeable repair, I have honest belief in its obvious potential to be reborn as a sports coupe easily, if not more, comfortable, enjoyable, and reliable as the rest.
Primary Use: Commuting to work
Taino

writes:
1991 Toyota Celica ST Coupe
Review

This Car Is Great!! — I managed to by thins car for about 3000 with 94000 miles on it all i have really done to it is changed the wheels, new altenator, and new clutch. other then that its been doing good to me so far and i have put about over 10,000 miles (highway ) in a period of 6 months so other then the normal stuff breaking engine wise its great PLus i managed to pull over 380 miles on a tank of gas goin on speed limit and still have some left
carlos8

writes:
1991 Toyota Celica GT-S Hatchback
Review

Nice Car — This car is a flashy, very well priced, reliable, good fuel economy car that suprisingly alough limited rear passenger room can carry a heck of alot of stuff. Lift the hatchback, put the seats down and its like having a miniature truck, amazing. Oh and the limited rear passenger room is great, because lets face it, its funny putting somebody back there, and nobody wants people riding with them except a beautiful girl beside you. If you have anyother doubts about it, just remember you dont want to be one of those student nerds who drive a civic, or one of those garage frequenters with there engine problem ford probes. The celicas best in its class overall, you just are not going to get a better car for the price. (oh just remember to get at least the 2.2 manual)
Owner for 1 years, 2 months
Miles Driven per Year:15,000
taino87

writes:
1991 Toyota Celica ST Coupe
Review
Pros
gas mileage
trustworthy

Cons
left trunk hinge tends to break after time(factory defect)
old mileage

Greatest Investment Yet..... — I got this car in Aug 2007 and i have put over 30,000 miles in it already and its only March 08. I only changed the tires, altenator, battery, new clutch and timing belt. Besides the reg oil changes i have done. other than that the cars has done me great traveling from VA to NJ and back. Its easy on gas 33mpg highway and 27mpg regular not bad for a 17years old car and everything else is stock... I been to about a total of about 8 junk yards and every car i have seen toyota celica 91-93 generation and the lowest mileage car i saw was 185000 and it still looked in great shape. These cars are really hard to find in junk yards as it is.. Speaking from experiance...lol
Sheldon

writes:
1991 Toyota Celica GT-S Hatchback
Review
Pros
Stunning good looks, loaded, good on gas, reliable
Cons
not an All-Trac :(, smaller parts starting to go (e.g., rear wiper motor)
Wretchey

writes:
1991 Toyota Celica ST Coupe
Review
Pros
Mileage and reliability
Cons
1.6 liter 4 banger is slow
Great Economy Car, Brah! — Great with mileage, crap with speed. It's a car that will last you a long time, though. 1.6 liter Four Banger isn't great with a 0-60 in 10-11 seconds, but it looks nice, car is 18 years old and no rust...
Primary Use: Commuting to work
kerri24148

writes:
1991 Toyota Celica ST Coupe
Review

The Outmost Bomb Of A Car — i have a 1991 celica st coupe and its the bomb bought it in feb 2007 and its still going hard the motor was changed by the other owners and was said to have about 60000 on it then iv put about 5000 already on it and its going great my boyfriend owns a honda crx si 1991 model and he takes my car every chance he gets saying he loves it its got more power than his my celica is the bomb it will last forever as long as you keep up the oil changes and tune ups kerri
Owner for 0 years, 3 months
Miles Driven per Year:15,000
wallker33

writes:
1991 Toyota Celica ST Coupe
Review
Pros
Large boot. Central locking. Power windows.
Cons
Hard to get in and out of because it is so low to the ground.
Rides very bumpy. Lots of road noise.

Only For The Young! — Everything is now starting to deteriorate due to its age - making it expensive to keep on the road. Doors are exceedingly large and at the moment don't stay open which makes it hard to get in and out. Seats are a very snug fit and very low, also making it hard to get in and out. Back seat is really only for 2, since they are also bucket type seats. Low petrol consumption on long trips. High petrol consumption around town. Replaced smaller front tyres which were not standard fit. In country Australia I only need to turn off overdrive on steep hills.
Primary Use: Commuting to work
Displaying 1 - 10 of 43 1991 Toyota Celica reviews.
Looking for a Used
Celica
in your area?
CarGurus has
421
nationwide Celica listings starting at
$1,999
.