1989 Chevrolet C/K 1500
User Reviews
1989 Chevrolet C/K 1500
Review Ratings
Average Ratings from

26

reviews
Performance:
Appearance:
Build Quality:
Overall:
Review Highlights
Click to filter reviews below
Displaying 1 - 10 of 26 1989 Chevrolet C/K 1500 reviews.
Gatorbait

writes:
1989 Chevrolet C/K 1500
Review
Pros
best truck I have ever had (I had a Studebaker before, couldn't find parts)
Cons
for a duck, it growls

Cajun Loves Ugly Duckling — I am a survivor of Hurricane Katrina floodwaters. Bought my 1989 C/K 1500 to help haul repair materials for my home in New Orleans, which was under 10 feet of water for 8 days. The truck was not under water and got it from an older man in Metairie, La, who bought a newer model. Best $50 I ever spent. Had to put all new tires, including the spare on it (all of which cost more than I paid for the truck), new battery, 2 headlights, both tailights, and had both V8350 knock sensors replaced. Had it tuned up by a local mechanic. Replaced both wipers and the oil pressure sender. Most of this I consider to be maintenance. Has "club cab" (small foldable backseat) and very helpful 8-foot bed. Solid as a granite rock, no rattles anywhere. Had to get used to the long bed during turns, and put two dents behind passenger door (where bed begins); had to learn to swing out a bit on turns. Had one accident in a parking lot. An 18-wheeler delivering fish food hooked its rear bumper with the rear bumper of the truck (heavy-duty step bumper) and literally dragged the truck out of the parking lot and onto the street. Bumper is somewhat reshaped now, intend to replace with a Fey bumper, but no other damage. This is one tough piece of Chevy hardware. I got the dents out and decided to paint the truck. Being the "old body," (or so I was told), it has only one "bling," a sole chrome strip across the grille, no other chrome, everything else factory painted. So I got a can of Rustoleum and a medium paintbrush. It came out great, has no polish shine, but no rust signs either. This is a working truck, and now looks it. Mileage is phenomenal, probably because I change the filters regularly, have it tuned once a year, and the guy who had it before me had the engine rebuilt in May 2007. It tracks and brakes well, and is a pleasure to drive, but is hard to find a place to park sometimes because of the long bed. Almost forgot. The driver door had a GMC logo on it when I bought it, but the passenger door had a Scottsdale logo; the title says Silverado. A check with Chevrolet revealed it is indeed a Scottsdale, but is also a C/K, the Silverado marque coming later in the series. Whatever. I don't think it cares, except when getting parts. Taking off the interior plastic cover of both doors showed the passenger door was original, the driver door a different color inside. Unfortunately, whoever changed out the driver door severely damaged the door wiring hookup (it had power windows and locks) and the passenger door glass would not go up or down. Money wise, it was cheaper to replace the passenger door with another exact-fit GMC door that matched the driver door (had to use the paintbrush again). That door was unbelievably heavy to maneuver into place, but perseverance pays off. Found a set of 1973 Chevy hubcaps that look just fine, if you ignore the scratches. It is ugly, though, and is a work truck. Last month, the City of New Orleans put a sticker on the windshield for it to be towed away as abandoned. When I contacted The Powers That Be, someone said, "That ugly thing runs?" Yeah, lady, it does, it's insured, has a current license plate too, so you leave my Ugly Duckling alone. It least it's not a Ford, praise the Lord.
Joey

writes:
1989 Chevrolet C/K 1500
Review
Pros
Fast, fun, reliable, hauls anything.
Cons
I wish it had 4wd, but that would kill my mileage.
1989 Chevrolet Silverado — This truck has it all. It's fast, reliable, handles great (for a truck), and can haul anything. My truck has over 358,000 miles on the clock, and shows no signs of slowing down. Even in the city, this truck averages about 15 miles per gallon, which is not too bad considering it has a 350ci V8. I would reccomend this truck to anyone who wants to represend America and all that is awesome.
Andrew

writes:
1989 Chevrolet C/K 1500
Review
Pros
Need room to haul but still need fuel economy?
Amazing Truck — Amazing truck. Will last a life time if you keep up on general maintanice. The 4.3L engine is one of the biggest V6's you'll find. This truck brings to life everything you could ever want in a truck. Keep on TRUCKIN
Primary Use: Family transportation
Tyler

writes:
1989 Chevrolet C/K 1500
Review
Cons
mine was only a REG cab.
Trucks Always Rule — trucks are ALWAYS fun to drive. performance wise,the torque was good enough to haul a 40 foot 5th wheel no issue. braking was pretty good when hauling. gas milage was pretty good. it was a bench seat,which i like in reg. cab pickups(they're good for cuddling and/or sleeping)
Primary Use: Family transportation
Charlie

writes:
1989 Chevrolet C/K 1500
Review
Pros
strong engine & tranny. and stunning good looks.
Cons
no extended cab. i didn't mind then but i'm spoiled now.
silveradoz71

writes:
1989 Chevrolet C/K 1500
Review
Pros
pretty decent amount of power for the weight , will crawl through or over just bout anything, great truck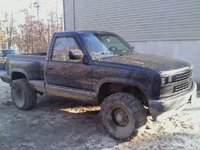 Great Work Or Play Truck — the truck is tough as nails and has never let me down it cant haul a house but ive had it filled with wet dirt and rock and operated just fine looks great easy to work on very safe vehicle seeing as mine weighs 5600 LBS great truck that is never getting sold once you own one youll never want another truck
Primary Use: Sport/fun (spirited driving, track racing, off-roading, etc.)
Taylor

writes:
1989 Chevrolet C/K 1500
Review
Pros
everything but gas mileage
Cons
only the fuel economy
Not For Sale Not Now Not Ever — most fun truck i have ever been in near or even heard of it has a 350 with stainless steel stacks custom made flat bed with custom made tool boxes and is equiped with everything you need for construction. everything!
Primary Use: Sport/fun (spirited driving, track racing, off-roading, etc.)
cbb3196

writes:
1989 Chevrolet C/K 1500
Review

Great Truck — It has a long bed I'd rather have a short bed. Great lines and styling. Easy to work on when needed. Truck is in great condition inside and out for it's age.I will keep this truck as long as I can.
Primary Use: Utility (towing boats, transporting cargo, etc.)
thespurs50

writes:
1989 Chevrolet C/K 1500
Review
Pros
Reliability, comfort, style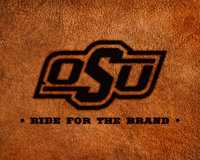 Great Old Truck To Own — Had this truck since I was 15. Very nice first vehicle and just a solid truck. The style of this truck is my favorite, the split headlights and the gauges just have a cool look to them. The seats are typical "ok" comfort but nice and soft even after 24 years. For a truck this old it has had no problems other than a new transmission at 155k. The 5.7l is still the best motor ever and so strong even though its being choked like all 80s cars. All in all is still my favorite vehicle to hop in a cruise around in.
Primary Use: Commuting to work
89guy

writes:
1989 Chevrolet C/K 1500
Review
Pros
Its a chevy, and is a great truck

For A 22 Year Old Car I Got Used Its Great — The 350 in it is a little slow but still has some get up and go. The only problems with it is really that the radios got some problems and the paint has lots of scratches and chips and It gets between 13 and 16 mpg. The styling is great inside and out.
Displaying 1 - 10 of 26 1989 Chevrolet C/K 1500 reviews.
Looking for a Used
C/K 1500
in your area?
CarGurus has

624

nationwide C/K 1500 listings starting at

$2,950

.