1988 Porsche 911
User Reviews
Displaying all 9 1988 Porsche 911 reviews.
prpent

writes:
1988 Porsche 911 Carrera Targa
Review
Pros
Driven 6k miles total in last 10 years
Cons
not enough time to drive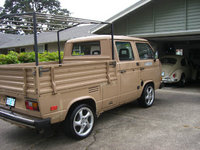 Fountain Of Youth — Drive daily for attitude adjustment mental state will be positive Warning do not drive while or after consuming Starbucks products Consult your Doctor as this Porsche may not be suitable for your personality Check Pulse after Driving it will be UP!
Primary Use: Sport/fun (spirited driving, track racing, off-roading, etc.)
Jeremy

writes:
Pros
Good general sports car
General Sports Car — OK car. Surprisingly not very good acceleration. Lots of maintenance. Target top took a long time to put on or take off. One of the last air cooled models. Not very unique. Nice leather seats I remember. Sold it for $1k more than I bought it for!
Primary Use: Commuting to work
samimi

writes:
Pros
Great looking and handling car; being one of the last years, it is very reliable too
Cons
This is not a family car, wife and kids should preferably stay at home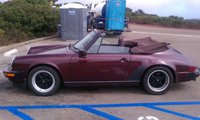 Classic Porsche 911 Convertible With Timeless Styling — I've had this car for 12+ years and still as enjoyable as it was the first day. It may not have the power and performance of newer cars, yet it still has the nice looks of a classic Porsche Cabriolet.
Reid

writes:
Pros
lean, light and fast
Ryan

writes:
Pros
Everything about this car is awesome.
Cons
Needs a better sound system.
Porsche 911 Targa — Just living the dream folks, just living the dream. I bought this car because of my mid-twenties crisis that I am currently going through. I have always wanted this type of Porsche if particular and I love the G50 transmission that it has in it. This is Porsche's most desirable era for the 911.
Thomas

writes:
Cons
Rear-engine takes a little getting used to, ergonomics from the buckshot school of design.
1988 Porsche 911 Cabriolet, Triple Granite Green With Factory Bbs Rims — Although I had to sell it when I left California, I'd recommend a 911 to anyone. Besides being bullet-proof, turning heads and having great performance, it gave me good fuel economy when I wasn't lead-footing it and best of all, even after having owned it for about 6 years, I sold it for pretty much the same price I bought it for!
John

writes:
Pros
Loads of fun to track - great to use with students to show the line.
Cons
Expensive to keep on the track
Gerrit15

writes:
Pros
Looks, it's a legend, incredible mile eater on the motorway
Cons
acceleration, handling (need your brown trousers)
Well I Had To Have One — I love the shape. Love the view from inside. Hated the performance, especially with the 3.2L with catalytic converters. Most ridiculous motorway cruising speed (the faster the most confortable). Rock solid except from eletricals and that silly heather.
Namberg

writes:
1988 Porsche 911 Carrera
Review
Pros
A car worthy of a garage space; just for a fun second car. 3.2 engine with a G-50 trans, limitied slip are rock solid.
Cons
small, cramped interior, you wear it vs sit in it.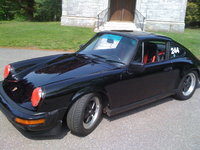 For Fun Only — Learn to drive this car and you start to appreciate why Porsche owners love the 3.2 Carrera. This car can be driven at track speeds all day and then throw the helmet in the back seat and drive home. Yes there is maintenance, however the late 80's 911's are some of the best examples of Porsche air cooled 911's.
Primary Use: Sport/fun (spirited driving, track racing, off-roading, etc.)
Displaying all 9 1988 Porsche 911 reviews.
Looking for a Used
911
in your area?
CarGurus has
3,651
nationwide 911 listings starting at
$12,950
.