1985 Toyota Celica
User Reviews
Average Ratings from

23

reviews
Performance:
Appearance:
Build Quality:
Overall:
Review Highlights
Click to filter reviews below
Displaying 1 - 10 of 23 1985 Toyota Celica reviews.
Danno81

writes:
1985 Toyota Celica GT-S convertible
Review
Cons
At 27 years old and still going strong, no cons.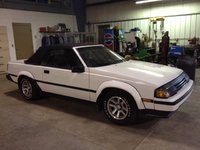 Fun In The Sun. — I owned an '85 coupe back in the late 80's, loved the car but the cost was alot back then. One day I saw an add on craiglist for a convertible, I began my search for a either a rebuilder or a good original. Well, in Comlumbus Ohio I found an excellent original, not perfect but dam nice, 89000 miles, white, and everything works, the guy even sent the radio in to have it gone through. I spent 22 hours from the time I left home at 4am that morning trailering the car home. Now waiting for this ever lasting midwest winter to get over so I can enjoy it. I believe the car will actually appreciate over time, I had it appraised and it was worth 6500.00, which is 2000 more than I paid. Very surprised they are not worth more since they were the last with rear wheel drive and the bullet proof 22RE engine, not to mention they only made about 4400 of them. Happy and safe travels for those who own one. Dan
Primary Use: Sport/fun (spirited driving, track racing, off-roading, etc.)
Chris12142

writes:
1985 Toyota Celica GT-S liftback
Review
Pros
fun, well built, tuff, electric sunroof, sporty, drives great, plenty of power, great on fuel, easy to look after
Cons
body has a few scratches and marks, 25 years old, no power steering
The Typical Mid 1980's Red 2 Door Sports Car (near Convertable) With An Electric Sunroof! — Everyone who has driven the "toy" loves it. I bought it to enter it in off road rally events and car club activities but it's in such great condition for a 25 year old car and it's so much fun to drive on the road that I can't bring myself to thrash it on the dirt. I have decided to keep it tidy, original and have fun on the road instead.
Plantmom100

writes:
1985 Toyota Celica GT-S convertible
Review
Pros
solid connection to the road, peppy and responsive
Cons
side mirror motors quit working, can't figure how to fix em

Sexy And Runs Forever! — My sis-in-law calls it a rattle trap, the noyve! It is such a stiff ride that it does indeed squeek and rattle, but nothing falls apart. I love the wheels and wide tires. It is very tight on curves and accelerates well for a 4 cylinder. I feel very connected to the road. I put all159K fun miles on her. I have replaced the clutch and the rear differential - whatever that is - several years back. There are a few things that need attention - the electric mirrors motors don't work even tho I replaced one with a salvaged part. The auto antennae has stuck just recently. The letters on the buttons on the console have worn off so I have to try a few pushes before I get the correct button sometimes. The driver's seatbelt rubs and has worn thin the upper upholstery. I replaced it but the fabric faded and now looks bad. Enough of the bad stuff. This car is lively and very sexy with the top down. I can't tell you how many offers I've had from people off the street to buy it. Maybe a dozen over the years. It keeps on running and running. Today an old guy in a parking lot told me to never sell it. I see that same advice on this forum. OK, but I might trade it for a Lexus RX or I might not. It's cool to hear from you other GT-S owners.
Primary Use: Commuting to work
Berryroof

writes:
1985 Toyota Celica GT-S coupe
Review

My 85 Celica Gts Coupe Still Runs Like New In 2007, Bullet Proof Engine — "Planned Obsolescence"? Not with this car. Love at first sight, I bought this car right off of the showroom floor in 1985 and I have maintained it like my life mattered on it's existence. Looks showroom new I will never sell or trade in this car, because I doubt I will ever find another car as reliable and as overall excellent as this car has been to me.
Owner for 22 years, 2 months
Miles Driven per Year:7,000
Andrew

writes:
1985 Toyota Celica GT coupe
Review
Cons
Front seat could go back more.
Get One — Fun little car. Toyota made a good reliable sporty car. In 85 it's power was more than the civics and most other 4 cylinders. With more current cars it's left behind but can keep up with most cars made 10 years after it. Not a family car but a fun gas saver. Had to replace the head gasket at approx 130,000. It was such an easy task on this engine.
Primary Use: Commuting to work
Dennis

writes:
1985 Toyota Celica GT-S liftback
Review
Pros
Handling, braking, acceleration, appearance, extremely reliable.
Cons
Hard to find parts, low top end power, rust issues (from being 20 years old)
My Favorite Car I've Ever Driven. — 3rd generation Celicas are stupidly reliable. engines are known to well outlast the car. GT-S have Supra suspension designed by Lotus and Supra brakes, so handling is tight and precise and brakes are more than adequate. Liftbacks have the timeless, streamlined looks so they are definitely sexy cars. Interior is filled with features and comfortable. Their only real drawback is the USDM Celicas instead of coming with turbo 1.8Ls, came with the pick-up derived 22R 2.4L, which istead of giving it great top end speed, gives it immediate engine response. The 22R needs some modification from stock to be fast but is still a great engine.
joedynamo

writes:
1985 Toyota Celica GT-S convertible
Review
Pros
... iron clad & top down pleasure too, the affordable economical sports car rag top!!!
Cons
,,, bigger may be better for some, but it's a sports car, remember!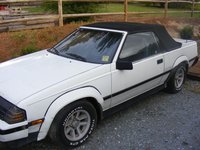 ... Like A Faithful Lover! — Yes, it's the best of both worlds for a top down sports car! Durable 22re 4cyl. truck motor in an independent rear end driven ragtop, man, they should bring this one back today, that motor is legendary for lasting the extra duty long haul, mine runs like it was a new one, absolutely the most affordable sports car ever made, and it was only made a single season in this rear-drive configuration!
Primary Use: Sport/fun (spirited driving, track racing, off-roading, etc.)
Bucaroo

writes:
1985 Toyota Celica GT-S convertible
Review
Pros
Very low maintenace even after 160,000 miles
Cons
Not many. The radio volume was subject to moisture and would short out. I replaced it with a better radio and speakers. Otherwise, this car has been a friend for a very long time.

I Love This Car !!!! — Bought mine in 1985 new and still running 27 years later. Normal maintenance required plus had to change to R-134 freon since R-12 is no longer available. Note to other owners the hydraulic lines for convetable top are no longer available. These cars were modified in San Diego and limited number were produced as well as a limited number of hydraulic lines. We were forced to replace with brake line tubing which has proven vert satisfactory once you burp all the air out of system. After 27 years of Arizona and Texas heat the exterior plastic signal covers have begun to degrade and need to be replaced. Otherwise I have replaced a water pump, radiator, top several times and the radio and speakers. Had the car out today and it runs like a champ. Ask my dogs - they love it too!
Primary Use: Commuting to work
IgorK

writes:
1985 Toyota Celica GT-S coupe
Review

Incredible Seats And Handling — Celica 85 GT-S was my first car and that could partially, but only partially account for why I liked it so much. It had just enough power to be fun, great handling and the most comfortable seats I've ever introduced my buttocks to. Didn't like at first how it looked but with time grew to love it as well. Because of its rear wheel drive it was really bad on the snow unless you used snowtires which I never did. The car had about 180K miles when I bought it and I put another 70-80K on it without much sweat and repairs.
Owner for 6 years, 0 months
Miles Driven per Year:15,000
Carmen

writes:
1985 Toyota Celica GT-S liftback
Review
Pros
~Fast and fun to drive
~Corners beautifully
~Very reliable
Displaying 1 - 10 of 23 1985 Toyota Celica reviews.
Looking for a Used
Celica
in your area?
CarGurus has
416
nationwide Celica listings starting at
$1,999
.