1978 Ford Thunderbird
User Reviews
Average Ratings from

11

reviews
Performance:
Appearance:
Build Quality:
Overall:
Review Highlights
Click to filter reviews below
Displaying 1 - 10 of 11 1978 Ford Thunderbird reviews.
Gordon

writes:
1978 Ford Thunderbird
Review
Pros
Smooth riding, not-so-cheap on the gas, had lots of "pep", a sports car with luxury features.
Cons
Says it all in the name .... FORD.
Fun To Drive And Shows A Little More Class Then Regular American Muscule Of The Day. — When i bought this car in '87 it was to be my first legal on the road car. While my friends were driving Camaro's and Olds cutlas and what-not, I liked this one. Under the hood was a 351Clevland, RWD and power everything else.
Primary Use: Commuting to work
Michael

writes:
1978 Ford Thunderbird
Review
Pros
No matter how impossible the task, these cars simple do the job, reliably, comfortably, and look for more.
Cons
Haven't found ANYTHING that sucks in 21 years of owning these boats.
All About Nora — "Nora" is the 4th of this generation of Thunderbird to grace my driveway. Obviously, ford got something VERY right all those years ago. These have to be amongst the least expensive, most reliable, comfortable and durable cars it is possible to have.
Primary Use: Commuting to work
Chris

writes:
1978 Ford Thunderbird
Review
Pros
American Muscle. Engine was easy to work on. Felt secure behind the wheel
Cons
Giant boat, kills the gas
Giant Thunder Chicken — American Muscle. Engine was easy to work on. Felt secure behind the wheel. Few issues with the car. only real issue I ever had was the exhaust and the vacuum lines. Replaced both the exhaust and the lines and the head lamp covers and cruise control worked fine.
Primary Use: Sport/fun (spirited driving, track racing, off-roading, etc.)
jamnblues

writes:
1978 Ford Thunderbird
Review
Pros
Powerful 351 V8- good brakes, good handling, great seats, stylish cruising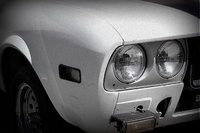 The Popular Ford Thunderbird — Seventh Generation T-Bird was restyled, losing 1000 lbs. and 10 in. in length- new styling and performance made this 'Bird wildly popular with Americans- 350,000 sold in 1978- updated 351 V8 and 2.50 rear end gave acceptable fuel economy- my car was purchased from original California owner with 98,000 miles and is in perfect condition with original after market alloys and new tires- the car is powerful, corners flat thanks to beefy sway bars front and rear, and stops on a dime- love to cruise it and get many comments thanks to the shiny Dove Grey paint and perfect chrome and trim- #8J87H176608 shows car was built in Los Angeles factory- an affordable classic in #2 condition
Primary Use: Family transportation
patti46219

writes:
1978 Ford Thunderbird
Review
Pros
its a 78 thunderbird and this is when cars were made to last.
Cons
cannot find replacement parts for the body because of the age of the car so i do not drive in the winter when idiots forget how to drive!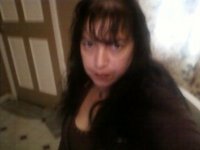 Love My 1978 Ford Thunderbird — I love my Thunderbird! She is the most dependable and reliable vehicle i have ever owned and paid a whopping $350.00 for it back in 2009. I have only put about 400 in this car and that was for new rims and tires. Mechanically she is very sound! She has dual exhaust with 3 inch chrome tips for great sound and she has a 351 w under the hood all chromed out and polished every few days. she has a helluva sound system too! I may be old but by no means am i dead! The gas milaege is this car is phenominal!!!!!!!!!!!!!!
Primary Use: Commuting to work
ohiobuzzard

writes:
1978 Ford Thunderbird
Review
Pros
in the winter time it is great it dose not get stuck if you have all snow tires on it
the fuel mileage is good at 15 city and 21 highway with cats punch
Cons
the front pads wear out in a year

It Looks Cool — I like the car I had about 5 since 1994 you get respect on the with road with it. It is easy to work on I take to car shows I am the only to use it as a daily driver,and drive it all year round when I go to a small town people take pictures of it
Primary Use: Commuting to work
MrBlueOval

writes:
1978 Ford Thunderbird
Review
Pros
I've owned atleast a half dozen of these small birds(1977-1979). These were considered the single businessman's luxury car. Most were loaded with options like power windows and locks, tilt wheel, etc. Some even had the power moonroof though it was an expensive option at the time and a small amount of them were built with the T-Top roof though Ford actually called theirs the T-Roof. Any of those T-Roof Birds are very rare and hard to find. These cars are body on frame design and floated down the road effortlessly with big V8 power. Interiors were super plush with tufted velours or supersoft leathers and thick carpets.. I worked at the Ford plant in Chicago in 1977-78 where and when these cars were built. A new T-bird came off that assembly line every 58 seconds 24 hours a day, 6 days a week. We were closed on Sunday. Ford built and sold over a million of these Birds in just those 3 years. They were Ford's best selling car at the time and everyone wanted one. These cars were and still are a joy to drive with just 2 doors and a 5 foot long hood and short trunk, Chrome bumpers with wide chrome and vinyl trim and brightwork. Every exterior color imageable was available as was the interior colors..
Cons
Gas mileage could have been better but when these cars were built, gasoline was less than a dollar a gallon so nobody really cared about MPG.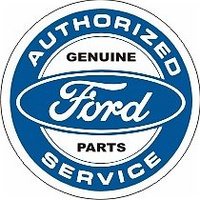 A True Luxury Sportscar — The styling on the car made it look like it was going 60 mph when it was sitting still. I will definitely buy another one if I find the right color and one that's loaded with options. For the money, you can't go wrong buying one now as an antique car or one for saturday night cruising. A low mileage clean rust=free car can be had for under $6000 with excellent supernice low mileage cars going for less than 10K but shopping around is advised. Don't buy the first one you see.
Primary Use: Sport/fun (spirited driving, track racing, off-roading, etc.)
Brian

writes:
1978 Ford Thunderbird
Review
Pros
I have owned my 1978 Thunderbird since 1990. It had 23,000mi, and was unique due to a mistake at the factory. The car, according to Ford was one of 60 that got the Police Interceptor Pkg intended for the LTD II. now in 2012, the car has 98,000mi, mostly from carshows and cruising. This car is great, turns heads, and has decent performance from the police pkg.
Cons
Alot of the plastic interior trim is starting to crack, mostly due to age, but partly due to cheap materials from the start.
Police Interceptor Luxo Bird — I have done very little to this car over the years. I am the 2nd owner, and aside from routine maintenence, all I have added was the Magnum 500 wheels, and dual exhaust. It has been a very reliable car, comfortable as a lazyboy chair, with great looks.
Primary Use: Sport/fun (spirited driving, track racing, off-roading, etc.)
Kent

writes:
1978 Ford Thunderbird
Review
Pros
Cavernous, quiet and comfy. Looks cool with turbine mags and whitewalls.
Cons
Poor gas mileage. Mediocre build quality. Can really only transport two people + luggage.
Land Yacht Luxo Barge — Okay, let's face it--the late 1970's was definitely NOT considered to be the high-water mark for American automobile manufacturing and design. And the luxo-barge segment of that era was, in particular, not world-renowned for it's cutting-edge innovation and performance. But thirty years later, maybe they weren't as bad as we remember... The '78 T-Bird epitomized the phrase 'land yacht'. It was my second car and did not have a high bar to jump as my first was a '79 Buick Regal with a bad radiator and sagging headliner. I have to say that compared to the Buick, this car was simply awesome. It didn't have even 40k miles on it when I acquired it from my uncle in 1985, and the burnt-orange paint and dark brown vinyl interior looked as new as the day it rolled out of the showroom. The front seats were cavernous and luxurious, even if they were vinyl. Eight-way power seats with separate, fold-down center armrests for driver AND passenger. Cruise control. Faux wood dash with large white-on-black circular gauges. It was like sitting in a Lazy-Boy! Awesome. The back seats were really just for decoration, though, because as big as this car was there was almost no legroom at all for back seat passengers! The view out the windshield was awesome, too. You really couldn't tell where the front of the car was...it look like it just kept on going to the horizon. Which it almost did, really. Just massively huge. Staring down all that shiny sheet metal, I just couldn't help but feel like I was at the wheel of a serious piece of machinery. Of course, that's because I was. Although it had a 5.0L V-8 under the hood, it required every last one of those 302 cubic inches to motivate this monster down the road. Acceleration was not, shall we say, brisk. Steering was surprisingly light for such a big car thanks to the hugely overboosted power steering system. Handling and braking were...uh...hmmm...well, let's just say that one had to anticipate any and all inertial changes to the vehicle's trajectory will in advance. So even though in many ways this car represents all that was wrong with Detroit in the 1970's, outside of that context it really isn't so bad. In fact, in lots of ways it's downright cool. I thought so then. I think so now. And that's the truth.
Todd

writes:
1978 Ford Thunderbird
Review
Pros
sexy beautiful to loom at
Cons
exhaust wore out, rear bumper rusted off and the engine nearly burned up
Pretty Money Pitt — it was a beautiful tutone blue with opera windows and hidden headlights what a beautiful car but it broke down to many times and had to go sold it off and ended up with a little chevy chevette, that was an a needed replacement
Primary Use: Commuting to work
Displaying 1 - 10 of 11 1978 Ford Thunderbird reviews.
Looking for a Used
Thunderbird
in your area?
CarGurus has
760
nationwide Thunderbird listings starting at
$7,980
.