1977 Chevrolet Corvette
User Reviews
1977 Chevrolet Corvette Review Ratings
Average Ratings
from 7 reviews
Performance:
Appearance:
Build Quality:
Overall:
Review Highlights
Click to filter reviews below
Displaying all 7 reviews
Dobermann

writes:
1977 Chevrolet Corvette Coupe Review
Pros
Great body lines from any angle. Some people might not know the year, but they all know it's a Vette!
Cons
A lot of engine heat coming through the firewall.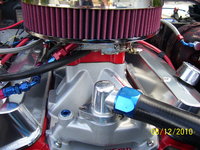 I Love This Car. It Is A Head Turner Where Ever I Go. — I didn't like the 180 HP motor, so I replaced it with 500 HP at the rear wheels.I put wider tires and wheels on the car. Added a roll-bar, fuel cell, seats and dash, put a big hood scoop on, painted the car a Metallic Red, put real dual exhaust on with headers. Replaced all gauges with Autometer Z-series. I have a 5 point harness, and a place for my helmet and gear. The COKE BOTTLE body design is timeless, and I love my 2003 Vette, but it's just not the same.
Primary Use: Sport/fun (spirited driving, track racing, off-roading, etc.)
Jacks77

writes:
1977 Chevrolet Corvette Coupe Review
Pros
Sweeping fenders and low profile... true American Sports Car!
Cons
Poor horsepower rating in 1977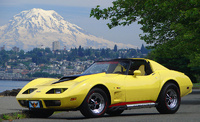 The 77 Corvette Is A Pleasure To Drive And Take To Cruise-in's. — The stock 1977 was lacking in horsepower with only 180hp, so I proceeded to have mine stroked to 383 and balanced/blueprinted with alloy pistons, roller rocker, cam etc. Then proceeded to customize the Corvette with lambo doors, 67 stinger hood, hooker-sidepipes, GT headlights, custom rear spoiler and front/rear VBP racing suspension.
Owner for 10 years, 6 months
Miles Driven per Year:1,500
Jerry

writes:
1977 Chevrolet Corvette Coupe Review
Pros
Stylish for the time. Better as a highway cruiser than a good handling car.
Cons
Another disappointing attempt by GM to call this generation of Corvette a quality car.
Loved The Car At The Time And, Looking Back, Wonder What I Was Thinking To Have Owned This Car — Good looking car in the natural color trend of the late 70's. At 195 horsepower, it was fast for the time but a dog of a car. The air conditioner compressor sounded like a bucket of bolts at idle or on deceleration. The heat of the transmission made it intolerable to remove the roof panels in nice weather. I sold this car when gas went to $1.25 and it was getting 16 mpg at best.
Primary Use: Commuting to work
cam1999

writes:
1977 Chevrolet Corvette Coupe Review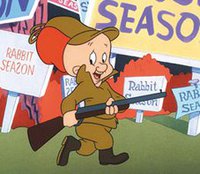 Love This Great American Sports Cars — I love the original car's performance, however with a few bolt on's, the car was absolutely great to drive. The 6th gear is almost never used unless on long road trips, the 4.10 rear makes 6th very useable and more seat of the pants accesleration
Primary Use: Commuting to work
Joseph

writes:
1977 Chevrolet Corvette Coupe Review
Pros
Dream car, White, Awesome ride, Looks ;)
Cons
Suspension squeaks, Alternator is going bad, Vacuum lines (ugh), Carburated, Ugh
My All Time Favorite Car — The only qualm I have for this car is the 174 horsepower claim. Other than than, it's the car I've always dreamt of. The car, as is now, is completely all original and will stay that way. As of now it has only 55,500 miles on it and by the time I am finished with the restore project, there probably won't be much more than that :)
John

writes:
1977 Chevrolet Corvette Coupe Review
Pros
Low End Torque/acceleration, great balance/low to the ground, tee tops, classic styling and I could work on it myself without having to take it to a mechanic!
Cons
Poor fuel economy, engine burned tons of oil, little storage space, cruise control didn't work, built during the high of the height of the oil crisis, it had the smallest engine ever put in a Vette (a 350) and wasn't as fast as it looked!
Couldn't Kill This Car! — I drove this for 10 years through my college days in San Francisco and even took it on long road trips to San Diego (my hometown) and Tahoe. It sucked major amounts of fuel as I would need to gas up 5 times to get from SF to SD...I couldn't imagine owning it with today's gas prices, at least not as a primary car. Over the years I only allowed 2 of my friends to drive it as there is a learning-curve to driving a Corvette...The steering is different than a normal car as the driver basically sits on the real axle and it takes time to learn to account for the larger than normal hood not to mention no bumpers! On sunny days I could pop off the tee tops and strap them to the back rack to enjoy the weather. When my Dad first gave me the car for my Junior year of H.S 1990 it was painted "Battleship Grey" and it still had an 8 Track player in it so I had to use an adapter to play cassette tapes! My parents had it painted White as a H.S. graduation present for me. I later replaced that stereo with a CD player and a pair of 6x9 speakers in the back...That as way too much stereo for that little cabin space and I likely have some hearing loss in my right ear as a direct result! Over the years I personally replaced the radiator, the brakes, upholstery, weatherstripping and center console...I've often said that I would be a rich man today if I hadn't sunk so much money into that car! The weatherstripping had to be done after the car began leaking in the rain...I spent 2 years having to sit on a plastic bag because it was parked outside in SF during the winter rains...I couldn't get it dried out until Spring! Car got a little beat up when I was rear-ended on 580 by a kid who wasn't even supposed to be on the freeway with his father's crotch-rocket. That happened after I had blown the transmission and driven the car 3-4 quarts low on oil on a couple of occasions yet it kept running! I finally sold it to a family friend on September 11, 2001 up in Sparks, NV with the understanding that I could buy it back anytime I wanted for $7,500 but I don't need another thing to suck up my money right now! Love to have it back someday!
Ponce

writes:
1977 Chevrolet Corvette Review
Pros
Sounds like a real muscle car and moves pretty good
Cons
Gas, gas, gas, it drinks it like crazy...454 I know what do you expect...
Displaying all 7 reviews
Ask CarGurus about the 1977 Chevrolet Corvette
Average response time:
8.5 hours
,
# of Chevrolet Corvette owners:
9,818
Looking for a Used

Corvette

in your area?

CarGurus has

10,204

nationwide Corvette listings starting at

$3,650

.