The Fillback Family of Dealerships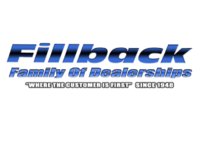 1702 Elm St
Boscobel
,
WI
53805
Mapa e indicaciones
Ventas: (608) 665-1375 Servicio: (844) 813-4152
Hoy
8:00 A M - 6:00 P M
(Abierto ahora)
Mostrar horas de atención
Ocultar horas de atención
Buscar usados
Buscar nuevos
Por auto
Por carrocería
Por precio
Filtrar resultados
Otros concesionarios cercanos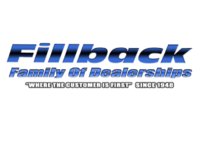 Hoy
8:00 A M - 6:00 P M
(Abierto ahora)
1702 Elm St
Boscobel
,
WI
53805
Evaluaciones del concesionario
Todas las evaluaciones son de visitas verificadas al concesionario. –
Más información
Russ Kramer was courteous and helpful. We stopped in looking at cars and appreciated his help. Russ called us back also. We decided to keep our current vehicle at this time. We will plan to keep this dealership in mind if we are in the market for a car. Thank you.
They did get back to me quickly. They are going to contact me if the price drops further.
Check engine light came on before I got it home. the flip over gooseneck in the bed they bragged so much about didn't work. The cruise control doesn't work now. Only have had the truck two weeks. The charging port for your phone doesn't work. All in all some of this is my fault for not checking it before I bought it but at the same time they are supposed to do a check on the vehicle and tell you if it has any issues. They did pay have to fix the check engine light but I had to drive the truck two hours to another dealership to get it fixed. This place doesn't care if they are selling good cars or junk. I wouldn't recommend this place to anyone but if you do check your vehicle thoroughly and have a buyer's inspection done at your mechanic to make sure they aren't ripping you off.
Alex was great to work with!
Very Nice people. If they had the right truck, I would definitely do business with them.
Fillback responded quickly and they were informative and courteous. It turned out that I went somewhere closer to me to purchase a vehicle.
Would NEVER go here! I spoke to a guy on the phone and he told me there was nothing wrong with the truck. Needless to say it wasn't even safe to drive! Not to mention I wasted 3 hours of my life driving back and forth from there. Steer clear of these inconsiderate perks! I would not send my worst enemy to them
Great Got all the answer about the truck Thanks
This is a dealership I am definitely recommending to my friends. I bought a 2007 Chevy truck there and they told me the honest truth about it and when I got there to look at it I loved it instantly.
Mostrar evaluaciones anteriores del concesionario
14
Went to look at the truck, they moved it to different lot. It was already a 2 hour drive. Wouldn't have taken the truck if it was free.
We bought a new Jeep here. Nice people small dealer. Big is not always better, I like buying local.
Quick response. I responded to their "click here for today's best price" and instead of getting a price I got a inquiry on financing and an invitation to visit the dealership. Friendly folks, just didn't answer my e-mail question. I did not visit the dealership. It as a 100 mile drive to get there and found a vehicle more locally.
responded immediately and very willing to provide additional info. as needed. polite and professional
They got back to me right away. And they were very helpful.
25 oct. 2016
Respuesta del concesionario actual:
Ryan,
Thank you so much for the kind words. We are glad you had a good experience.
-Your friends at the Fillback Family of Dealerships
25 oct. 2016
Respuesta del concesionario actual:
Loren,
Thank you so much for your business. We are glad you had a 5 star experience.
-Your friends at the Fillback Family of Dealerships
was good to work with and made the deal, would work with them again
Their communication was awesome. Multiple emails, little questions, phone calls, they always responded within 8 hours but usually much quicker.
25 oct. 2016
Respuesta del concesionario actual:
Dana,
Thank you for submitting your review. We are glad you has a 5 star experience and look forward to working with you again.
-Your friends at the Fillback Family of Dealerships
helpfull and easy to work with