New Land Rover LR4 For Sale Near Phoenix, AZ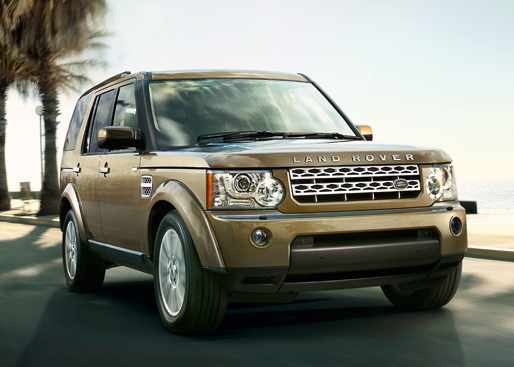 New Search Land Rover LR4
Within 75 miles of Phoenix, AZ
2011 Land Rover LR4 Base Review
"2011 Land Rover LR4"
With a Jaguar engine, BMW transmission and Ford electronics this is a serious "best of breed" Land Rover. It's the most reliable vehicle I have ever own which is ironic given my father's woes with english cars as a kid. 475 HP matched with such offroad prowess is rare for a 7 passenger family machine. With it's refined and elegant utilitarian desi...
No results found. Try a new search with a larger radius, or search for a different model.
Checking your number
We will call you first if it is unverified.
Close
Similar Cars
New Car Listings By City
New Land Rover LR4 in Tucson AZ

1 dealers, 1 listings starting at $57,475

New Land Rover LR4 in Indio CA

3 dealers, 19 listings starting at $51,850

New Land Rover LR4 in Las Vegas NV

2 dealers, 10 listings starting at $55,315

New Land Rover LR4 in San Diego CA

4 dealers, 15 listings starting at $54,861

New Land Rover LR4 in Albuquerque NM

1 dealers, 4 listings starting at $58,100

New Land Rover LR4 in Los Angeles CA

7 dealers, 41 listings starting at $51,550

New Land Rover LR4 in Santa Barbara CA

3 dealers, 11 listings starting at $55,270

New Land Rover LR4 in Fresno CA

1 dealers

New Land Rover LR4 in Provo UT

1 dealers, 14 listings starting at $57,611

New Land Rover LR4 in Salt Lake City UT

1 dealers, 14 listings starting at $57,611

New Land Rover LR4 in Colorado Springs CO

1 dealers, 10 listings starting at $56,411

New Land Rover LR4 in Denver CO

2 dealers, 19 listings starting at $51,950

New Land Rover LR4 in Stockton CA

4 dealers, 20 listings starting at $51,550

New Land Rover LR4 in San Jose CA

4 dealers, 20 listings starting at $51,550

New Land Rover LR4 in Sacramento CA

2 dealers, 9 listings starting at $51,550

New Land Rover LR4 in Oakland CA

3 dealers, 20 listings starting at $51,550

New Land Rover LR4 in San Francisco CA

3 dealers, 20 listings starting at $51,550

New Land Rover LR4 in San Antonio TX

1 dealers, 34 listings starting at $49,897

New Land Rover LR4 in Austin TX

1 dealers, 34 listings starting at $49,897

New Land Rover LR4 in Dallas TX

3 dealers, 32 listings starting at $55,511

New Land Rover LR4 in College Station TX

2 dealers

New Land Rover LR4 in Tulsa OK

1 dealers, 8 listings starting at $56,225

New Land Rover LR4 in Houston TX

3 dealers, 26 listings starting at $54,871

New Land Rover LR4 in Brownsville TX

1 dealers, 14 listings starting at $54,970