Sell your car, hassle free.
Enjoy secure payments, verified buyers, and step-by-step guidance.
Get Started
Create your listing. We'll handle the rest.
Create a listing
Add photos, specs, and a brief description of your car.
See real offers from real buyers
Know you're dealing with a real person, thanks to our verification process.
Get paid easily
Found a potential buyer? Negotiate in real time within CarGurus messaging inbox.
Getting paid is easy with CarGurus Pay1
CarGurus Pay is free to use with your listing.2 You'll gain access to tools to securely complete your sale.
Verified funds
We'll act as a go between and verify your buyer has the money to buy your car. That way, your bank info stays secure.
Secure direct deposit3
Once your sale is complete, we'll deposit your money directly into your account. You don't hand over the keys until we confirm payment has been submitted!
Get a risk-free estimate
See how much your car is worth, risk-free. Then we'll help you create a listing.
Get started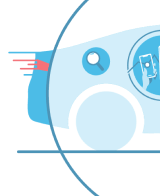 FAQs
What are the benefits of selling on my own?

When selling a vehicle, you have a couple convenient options, bringing it to a car dealership or selling privately. Trading in at a dealership is a simple and fast option to sell your car for cash, though you could be selling to the dealer for a price less than what your car is worth. Selling privately will give you the ability to connect with many interested buyers and the potential to make thousands more!

Selling a car on your own doesn't have to be scary. With

CarGurus Pay™

, we'll make the process safe and simple.
How long does the process take?

We know the idea of selling your car online can be a daunting experience, and that's why the process selling with

CarGurus Pay™

is safe and simple with just three steps: list your vehicle, find a buyer, and transact on the platform. Listing your car or truck takes only minutes. Our pricing tool and communication channel will help you reach the broadest audience. In the meantime, make sure to verify your driver's license and setup your payment method to speed up the process. Once you found a buyer and agreed on a price, we have a guided tool to walk you through the transaction process in less than an hour! If you opted to use CarGurus Pay™ for secure payment, it may take up to 3 business days to receive your cash.
How long is my listing active for? Can I extend my listing?

Vehicle listings expire after 30 days. You can extend your listing at any time from your

My Cars For Sale

by clicking "Extend for free".
What happens when my listing is about to expire?

An email will be sent to you one week prior to your listing's expiration asking if you want to extend by 30 days. Extending your listing is free and you can do it as many times as you need! You can extend your listing from your

My Cars For Sale

page and see the exact date it will expire.
Featured Listings? What is that and how does it help?

Featured Listing

gives your vehicle the ability to be seen by more shoppers, more often with 14 days of priority positioning at the top of relevant search pages which can help you sell your vehicle faster. The price of a Featured Listing is $19.99 and there is no limit on the number of Featured Listings a private seller can purchase for their vehicle. Once your priority positioning expires, you will be able to purchase another 14 days of priority positioning by going to your My Cars for Sale page!
How/when will I receive my money?

For listings, we offer

CarGurus Pay™

—a safe and simple way to get your money via direct deposit once your sale is complete. It can take up to 3 business days to receive your cash in your account, and you also have the option to accept the payment with the buyer's own cash in hand.
Should I accept cash for my car?

We strongly recommend using

CarGurus Pay™

for your sale. With CarGurus Pay™, we'll help with the bill of sale and assist with the sale of your vehicle. Through CarGurus Pay™, you'll receive the cash in your bank account within 3 business days. You can also opt to instead handle the payment directly with your buyer, whether that's with cash, a cashier's check, or any other payment method you and your buyer choose.

Please note, when proceeding through CarGurus Pay™ and accepting any external payment method such as physical cash or check, you will not be covered for any payment related issues. You will still be able to utilize the other CarGurus Pay™ features such as the verified title and Bill of Sale creation.
I still have a car loan. Can I sell my car on CarGurus?

We are unable to assist at this time through our CarGurus Pay process if you currently owe money on your vehicle. If you would like to proceed using CarGurus Pay, you'll need to have your title on hand, clear of any liens.

That being said, if you have a lien, you can still list your car on CarGurus so you can connect with the largest audience of car shoppers and

handle the sale directly with your buyer

.
Why is my vehicle showing up as overpriced?

Our deal rating is calculated using the

CarGurus Instant Market Value (IMV)

—an estimated fair retail price for your vehicle based on comparable listings in your market. If it's showing a less favorable IMV, try lowering the price of your car or truck to make it more competitive. Doing so will also improve the search rank, helping more potential buyers find it!
I have a rebuilt title/lemon/open recall/salvage title. Can I still list?

` Yes! None of that will prohibit you from listing your vehicle, but an Instant Market Value will not appear for your vehicle. We receive vehicle history reports and display data from them on your listing's page, so no need to notify us of it. Be sure to be transparent about your vehicle's condition and features in your description. You should also get an accurate odometer reading of your mileage to have that listed. This will all help you and any interested buyers have a smooth transaction experience. You'll have the best luck finding car buyers when you're honest about your vehicle! `
What does it mean when a buyer is verified?

` A vetted buyer is a person who successfully uploads an ID that, using third party tools, is found to be currently valid and legitimate. When a seller completes a vehicle sale transaction using our secure funds transfer feature on CarGurus Pay, we also verify the buyer by confirming that they have the agreed upon funds available to transfer. `
What if I find my buyer off-site after listing on CarGurus?

If you bring a potential buyer from any other site, such as Craigslist, or even from your area, you can still transact securely through

CarGurus Pay™

! Simply share your listing's URL with your buyer and have them initiate the purchase from there.
How do I add my contact information?

` For everyone's privacy and safety, we don't allow phone numbers in private listings. Feel free to chat with potential buyers using our secure messaging platform. From there, you can share additional photos of your vehicle, set up a test drive with your buyer, discuss your buyer's cash offer, and when you're both ready, start the transaction! `
My VIN wasn't recognized. How can you help?

If you have an issue when uploading your vehicle identification number, or VIN, please reach out to customer support at

user_support@cargurus.com

.
I don't see the correct trim for my vehicle.
CarGurus Pay may not be available in all states
Listing price is $4.95 per vehicle; CarGurus Pay is included in the listing price and free to use.
Electronic payment through CarGurus Pay may not be available for all transactions. Click here to see if any of these situations applies to you.