Velocity Motors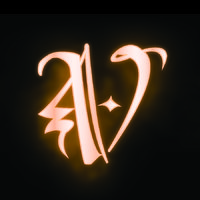 Hoy
9:00 A M - 6:00 P M
(Cerrado ahora)
Mostrar horas de atención
Ocultar horas de atención
Buscar usados
Buscar nuevos
Por auto
Por carrocería
Por precio
Filtrar resultados
Lo sentimos, no hay avisos disponibles.
Intenta una búsqueda distinta para ver avisos.
Otros concesionarios cercanos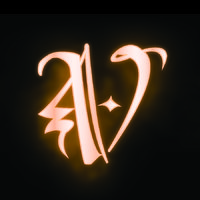 Hoy
9:00 A M - 6:00 P M
(Cerrado ahora)
Evaluaciones del concesionario
Todas las evaluaciones son de visitas verificadas al concesionario. –
Más información
CarGurus
https://www.cargurus.com
Mostrar evaluaciones anteriores del concesionario
5
CarGurus
https://www.cargurus.com
From the moment we walked in to see about a car for my son, everyone was very kind, and professional and went out of their way to make us feel welcome. We did buy a car and everything went smoothly and quick. There were a few things we noticed a few days later and we brought it back and they took car of those items without hesitation, again, very courteous and professional. I would highly recommend anyone who is interested in looking for a car to check out Velocity.
CarGurus
https://www.cargurus.com
Terrible customer service, extremely disorganized and incompetent. A waste of time and complete frustration. You cannot even deal with just one salesperson, it's back and forth between talking to different people and getting different and inaccurate information from each of the salespeople.No one ends up on the same page, and false information is given from each person you end up in contact with. No one calls you back when they say they will. No updates. Most unprofessional and frustrating experience ever!
26 ago. 2016
Respuesta del concesionario actual:
There aren't multiple sales people to deal with at our dealership. It is my partner and myself. I told the customer that I needed too confer with my partner as two heads are better than one. I was hoping he might think of a resource that I had forgotten. We try our best, but sometimes we just can't make a deal work. I was faced with a challenging credit score, absolutely no money down and a very low income. I tried really hard. I am not magic!!!
CarGurus
https://www.cargurus.com
Called back letting me know car was sold
CarGurus
https://www.cargurus.com
Rude beyond rude!!!!!!!!! We were warned before we even went there- but figured it couldn't be that bad!--/ guess what ? It was !
26 ago. 2016
Respuesta del concesionario actual:
I am sorry that the customer thought we were rude. I always attempt to treat my customers with respect and try to empathize with their individual needs. I know there are so many external factors that affect a customers credit and ability to get a loan. We have many resources to tap into for funding solutions. It is a rare instance when I can't get financing for a customer. They may not always like the terms offered to them, but I can't control what the bank offers. I will say that I don't sugar coat things for my customers. I am very straight forward to make sure that my customers fully
Más ...
CarGurus
https://www.cargurus.com
Dealer was very responssive but I found the auto I wanted before I got to West Htfd