Pelican Motor Company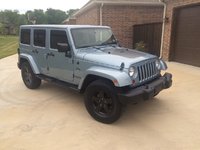 Cerrado hoy (dom.)
Mostrar horas de atención
Ocultar horas de atención
Otros concesionarios cercanos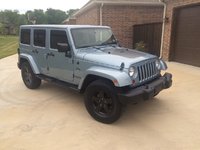 193 Industrial Blvd
Mckinney
,
TX
75069
Evaluaciones del concesionario
Todas las evaluaciones son de visitas verificadas al concesionario. –
Más información
CarGurus
https://www.cargurus.com
CarGurus
https://www.cargurus.com
28 ene. 2019
Respuesta del concesionario actual:
Thank you. Glad to have been able to help.
Mostrar evaluaciones anteriores del concesionario
5
CarGurus
https://www.cargurus.com
great dealer. easy transaction. all around great experience. I would definitely buy from David again
CarGurus
https://www.cargurus.com
Update 05/16/2017: I am updating this review as we did get our plates. Actually, they came the evening of the same day I left the review below. David did get back to us also regarding the issues with communication and explanation for them (hope all goes well David). I am upgrading the review to 5 stars and would definitely purchase from Pelican again. Thank you David for your help, we are loving the "new" x5's extra space and efficiency. Do wish a replacement key wasn't so expensive, but it's not the first time we've had to order an expensive key from BMW, and won't be the last either. 05/13/2017: First, I would love to give an exemplary 5 star rating, as the initial service and purchase of our vehicle was an excellent experience. However, the post-sales service has been lacking. We purchased a vehicle on 3/20/17 and have been waiting for plates or word from the dealer regarding them. I have left voice, text, and email messages for David but have not heard from him via any method. We can not order a second key (the second key we received is not actually for this X5, or it is completely dead, which was not disclosed to us, BMW want's $500+ for a new one) without registration for the vehicle, nor order a Texas toll tag without plates. Was holding off writing a review in the hopes all would be in order and could leave a 5 star review as the other members did, but unfortunately that is not the case due to the lack of communication. Perhaps I will update this review (if possible) if we receive our plates, or at least hear from David regarding the hold-up.
CarGurus
https://www.cargurus.com
CarGurus
https://www.cargurus.com
Dealer answered all my questions promptly, was very courteous and straightforward. He did what he said he was going to do and when I went to see the 4-Runner, it was as advertised. No surprises. I had to travel long distance to see the 4-Runner and the dealer was very accommodating. The title and all other documentation was in good order. A car fax was provided. Lastly, the 4-Runner was in wonderful condition - even better than I expected. I am very happy with my purchase and would highly recommend this dealer.
CarGurus
https://www.cargurus.com
Excellent experience and very easy to to business.