Jenks Auto Center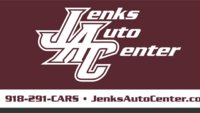 Hoy
10:00 A M - 7:30 P M
(Abierto ahora)
Mostrar horas de atención
Ocultar horas de atención
Buscar usados
Buscar nuevos
Por auto
Por carrocería
Por precio
Filtrar resultados
Lo sentimos, no hay avisos disponibles.
Intenta una búsqueda distinta para ver avisos.
Otros concesionarios cercanos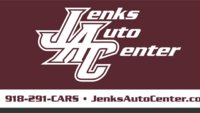 Hoy
10:00 A M - 7:30 P M
(Abierto ahora)
Evaluaciones del concesionario
Todas las evaluaciones son de visitas verificadas al concesionario. –
Más información
After 2 years of searching for a new truck in 3 different states (Georgia, California, and Oklahoma), I finally purchased my 2008 Chevy Silverado Z71 from Jenks Auto Center yesterday. The vehicle is in an immaculate condition, I had a great experience, there was no pressure, and I felt 100% confident making my purchase. Thank you Greg for making my truck buying experience nothing but THE BEST!!!
I can't express how much I love this dealership. Thanks Greg and I love my car.
13 feb. 2018
Respuesta del concesionario actual:
Awesome Missy I'm so glad we connected. You got a great car, Infiniti is pure performance and Luxury in one package. I'm so happy you picked us, it's funny how things work out. Don't take our talk lightly I want to retain you as a client for many purchases to come. See you soon.
Mostrar evaluaciones anteriores del concesionario
3
The Dealer responded that night. He was very concerned that my needs were met. The car had some concerns that needed to be taken care of. We test drove the car. He wanted to make sure all problems were taken care of before we took the car. Some parts took longer than thought. He decided to bring the car to us because of the distance. He went above and beyond based on other car dealers.
13 nov. 2017
Respuesta del concesionario actual:
Thank you for the kind review, We will always go above and beyond to make sure it was a great experience and that you are Totally Satisfied.You have literally thousands of dealers to choose from to make your purchase. We want repeat and referred business the only way to reach that level is happy clients. As time goes by look at our reviews, that tells the long term story. Thanks for choosing Jenk's Auto Center.
Greg helped so much it was such a great and simple experience. Definitely recommend
The dealer responded promptly to my email inquiry. He provided additional information and a video. Have not yet made it there to see and drive the vehicle.
28 oct. 2017
Respuesta del concesionario actual:
Hi Steve I wanted to take a minute and follow up on your purchase. Did you get the manual ? Can you rate me 5 stars and finish the review please. I hope it was a great experience and you get many years of enjoyment with the car,