Concesionarios Subaru cerca de Indianapolis, IN
Mostrando concesionarios Subaru dentro de 50 mi de Indianapolis, IN
Concesionarios Subaru autorizados
1930 W. 16th Street
Indianapolis, IN 46202
(Abierto ahora) 7:30 AM - 6:00 PM
"Very nice and helpful answered my questions quickly "
3300 E 96th St
Indianapolis, IN 46240
(Abierto ahora) 9:00 AM - 8:00 PM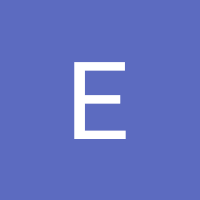 "Danny was great and responded quickly! The car was exactly how it was advertised. My test drive experience was great. He was busy and still made time for me. I would recommend to everyone. "
1301 US 31 South
Greenwood, IN 46143
(Abierto ahora) 9:00 AM - 6:00 PM

"Had appt set up to purchase. After taking time off from work, then driving 3 hours one way. I was asked if I had read my email. The last email I had received was the one confirming my appointment. That was sent five minutes prior to them closing for the night. No phone call, no text message. It had sold the night before. Unacceptable customer service from an expectedly superior dealership. Lesson learned, business and any future business lost."
1301 US 31 South
Greenwood, IN 46143
(Abierto ahora) 9:00 AM - 6:00 PM
3333 E 3rd St
Bloomington, IN 47401
(Abierto ahora) 8:30 AM - 7:00 PM
Mostrando concesionarios 1 - 5 de 5