Concesionarios Nissan cerca de Sarasota, FL
Mostrando concesionarios Nissan dentro de 50 mi de Sarasota, FL
Concesionarios Nissan autorizados
3530 Bee Ridge Rd
Sarasota, FL 34239
(Cerrado ahora) 8:30 A M - 8:00 P M

"Good experience, only issue was long wait to complete transaction."
1611 Cortez Rd W
Bradenton, FL 34207
(Cerrado ahora) 8:30 A M - 8:00 P M
"The dealer was quick to respond to my inquiry and all following questions/correspondence. The staff was super friendly and accommodating, they worked with us and got us the deal we wanted. Also, the car was clean, fit the description perfectly and is everything we had hoped for/expected. So happy to drive away with my dream car! Highly recommend Nissan of Bradenton."
700 Us Highway 41 Byp
Venice, FL 34285
(Cerrado ahora) 8:30 A M - 8:00 P M
"Talk to the dealership told them I was driving down from almost an hour away. Got within 5 mins of dealership and was informed the vehicle had sold. Waste of gas and time. "
5151 34th St N
Saint Petersburg, FL 33714
(Cerrado ahora) 9:00 A M - 8:00 P M
"Really a five star dealer! All my questions were answered in a speedy professional manner. I am still considering the purchase hopefully we can purchase before weeks end."
4336 Tamiami Trail
Port Charlotte, FL 33980
(Cerrado ahora) 8:00 A M - 7:00 P M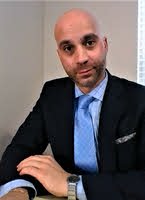 "Price scammers. Purposely mark their cars down on CarGurus to make it appear that it's a great deal. But when you get there they'll ad a $1,995.00 "reconditioning fee" to the price, $987.00 dealer fee, offer you half of what their quoted traded in value was, then try to rip you off if your financing by suggesting an 84 month lease term. They're highly unethical, I'd avoid this dealer at all costs."
15299 US Highway 19 N
Clearwater, FL 33764
(Cerrado ahora) 9:00 A M - 9:00 P M
"I asked for a final price for a vehicle advertised online and they told me that they did not provide it unless I was present at the dealer. For me it is ridiculous since I would have to go to the dealer to know the final price, if the car is not in my budget I lose time and gas. Anyway I got a better car at another dealer. thanks for nothing"
9920 East Adamo Drive
Tampa, FL 33619
(Cerrado ahora) 9:00 A M - 9:00 P M

"Went to see the used Nissan Frontier I found on their website. When I arrived I was greeted by a sales person that looked to be new to the job. Asked about the car, he didn't know about it or where it would be, he stated he would go in ask and look up where it was. We wondered the used car parking lot for about 10-15 minutes, he never came back out. We went in and asked for him, they couldn't find him neither and didn't ask if they could be of service. Won't be going back. "
27758 US Hwy 19 North
Clearwater, FL 33761
(Cerrado ahora) 9:00 A M - 8:00 P M

"Good follower up."
11001 N Florida Ave
Tampa, FL 33612
(Cerrado ahora) 8:30 A M - 8:00 P M
Mostrando concesionarios 1 - 9 de 9