Concesionarios FIAT cerca de Los Angeles, CA
Mostrando concesionarios FIAT dentro de 50 mi de Los Angeles, CA
Concesionarios FIAT autorizados
9715 Firestone Blvd
Downey, CA 90241
(Cerrado ahora) 9:00 AM - 9:00 PM
1820 Santa Monica Blvd
Santa Monica, CA 90404
(Cerrado ahora) 9:00 AM - 8:00 PM
"My first experience with this car dealership. Was the most seamless interaction. Everything went smoothly. Very attentive and the transaction was fast and efficient. Will definitely come back for repeat business. "
5711 Van Nuys Blvd
Van Nuys, CA 91401
(Cerrado ahora) 9:00 AM - 9:00 PM

"Great service however truck might be too small for my family. "
8200 E Crystal Dr
Anaheim, CA 92807
(Cerrado ahora) 9:00 AM - 8:00 PM
"very good response and professional guys trying to make a deal., it was not possible due to prince range - but overall good dealer. "
2524 Harbor Blvd
Costa Mesa, CA 92626
(Cerrado ahora) 10:00 AM - 8:00 PM
"I had a great experience at this dealership. No pressure to buy. Love my car!"
3161 Thousand Oaks Boulevard
Thousand Oaks, CA 91362
(Cerrado ahora) 9:00 AM - 8:00 PM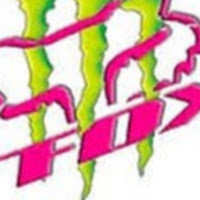 "They are liars. They have random pictures from the internet of a jeep for sale on their lot. The description of the jeep is 4 door and green exterior The pictures show a Red Jeep..with 2 doors. I have requested real pictures and noone sends me anything. They just keep.emailing asking if there is anything else they can do."
2025 S Figueroa St
Los Angeles, CA 90007
(Cerrado ahora) 9:00 AM - 9:00 PM
600 S Brand Blvd
Glendale, CA 91204
(Cerrado ahora) 9:00 AM - 9:00 PM
1201 Auto Center Dr
Ontario, CA 91761
(Cerrado ahora) 7:00 AM - 12:00 PM
1100 Auto Mall Dr
Lancaster, CA 93534
(Cerrado ahora) 8:00 AM - 8:00 PM
Mostrando concesionarios 1 - 10 de 10