Concesionarios de Buick cercanos (Abilene, TX)
2 concesionarios en un radio de 50 mi
Lawrence Hall Chevrolet Cadillac Buick GMC
|
Ver inventario
1385 S Danville Dr, Abilene, TX 79605 (2 mi)
Horario de ventas:
Domingo: Cerrado
Lunes: 8:00 A M - 6:00 P M
Martes: 8:00 A M - 6:00 P M
Miércoles: 8:00 A M - 6:00 P M
Jueves: 8:00 A M - 6:00 P M
Viernes: 8:00 A M - 6:00 P M
Sábado: 8:00 A M - 6:00 P M
Lawrence Hall Chevrolet Buick GMC
|
Ver inventario
2120 S Commercial Ave, Anson, TX 79501 (22 mi)
Evaluaciones de compradores
4.2
(17)
Funky math! After negotiating the price down to where I wanted it OTD they came back and said the sales tax had to be increased and it's the law. I called the department of revenue for my purchase and verified the use sales tax when buying out of state and what it would be at 5.6%. They have a tool on their site that calculates and explains it as well with the tax codes and everything. The dealer insisted on it being 8.7% which caused a difference in $3k on the OTD price. I said I would pay that in taxes as long as my OTD price stayed the same but they insisted on increasing it claiming it's the law. They need a new finance person that understands the law I suppose. This information is public and readily available and I called the department of revenue and verified I was correct. I don't have to register the car out of state and pay double taxes on something that I am going to register in my own state. They tried to make me pay double taxes and pocket the profit but it didn't work.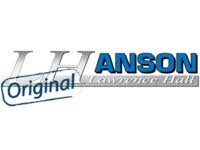 Horario de ventas:
Domingo: Cerrado
Lunes: 8:00 A M - 6:00 P M
Martes: 8:00 A M - 6:00 P M
Miércoles: 8:00 A M - 6:00 P M
Jueves: 8:00 A M - 6:00 P M
Viernes: 8:00 A M - 6:00 P M
Sábado: 8:00 A M - 5:00 P M
Mostrando concesionarios 1 - 2 de 2