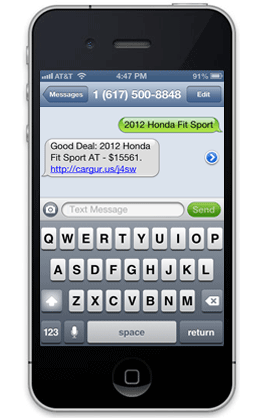 Shop-By-Text
CarGurus takes the shopping out of mobile shopping
With mobile commerce being so hot, we at CarGurus were forced to ask the obvious question, "Why aren't all of our users on our mobile site?" After exhaustive research, the problem became clear. Users on mobile don't want flexibility, they just want an answer and they want it fast!
Waste no more time wading through cars that match your exact search. Now you can simply text the car you want to CarGurus, and we will return the best deal in your area. One text and you are done!* Sure, it might be bright pink, have the wrong transmission and feature neon spinners, but what a fantastic surprise for Mom!
* Carrier text price gouging may apply
Introducing
Car

Gurus

Shop-By-Text

Simply text the Make and Model of the car you want to the number below,
and we'll promptly respond with the best deal near you. Easy as that!

(617) 500-8848 Try adding your ZIP and a Year to your Make and Model.
How It Works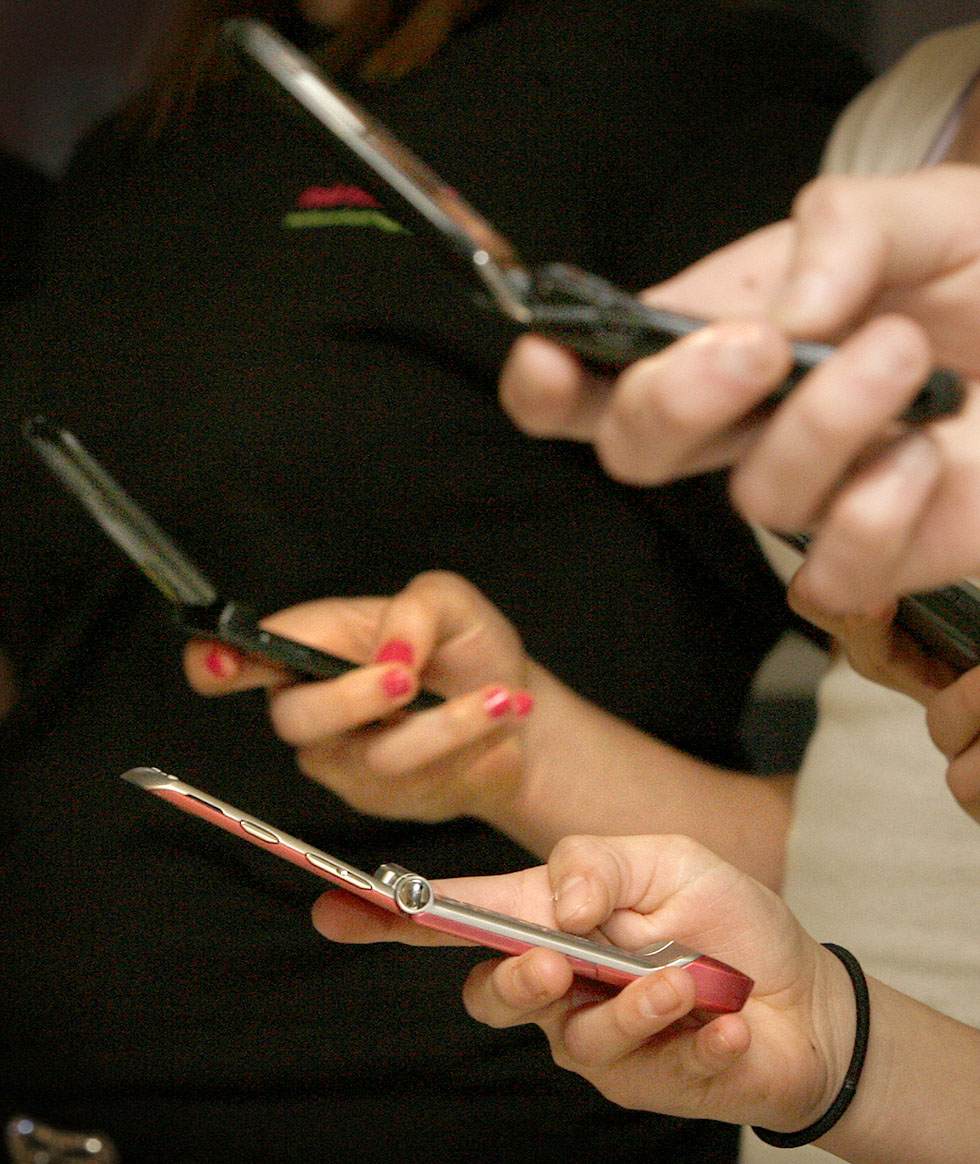 Step 1 Our servers receive your text and send your request to a hand-selected clique of jaded teens.

Step 2 The selected team competes to find the top deal on CarGurus for your car, and we send the best link immediately back to you.

Step 3 We then reward the winner by allowing them to text their best snarky comment about your car choice to the rest of their team.
More Products from CarGurus
Hot on the heels of our revolutionary Mid-life Crisis Car Search, our Shop-By-Text tools will completely change the way you find your next car. We hope you enjoy this product, and please keep a lookout for our upcoming cutting-edge mobile products, Shop-By-Beeper and Shop-By-Tweet. You'd be a fool to miss them.