Car

Gurus

Mobile
Take Your Edge With You to the Dealer
Shift your car search into high gear with CarGurus' FREE . Get the tools and resources you need, whenever you need them.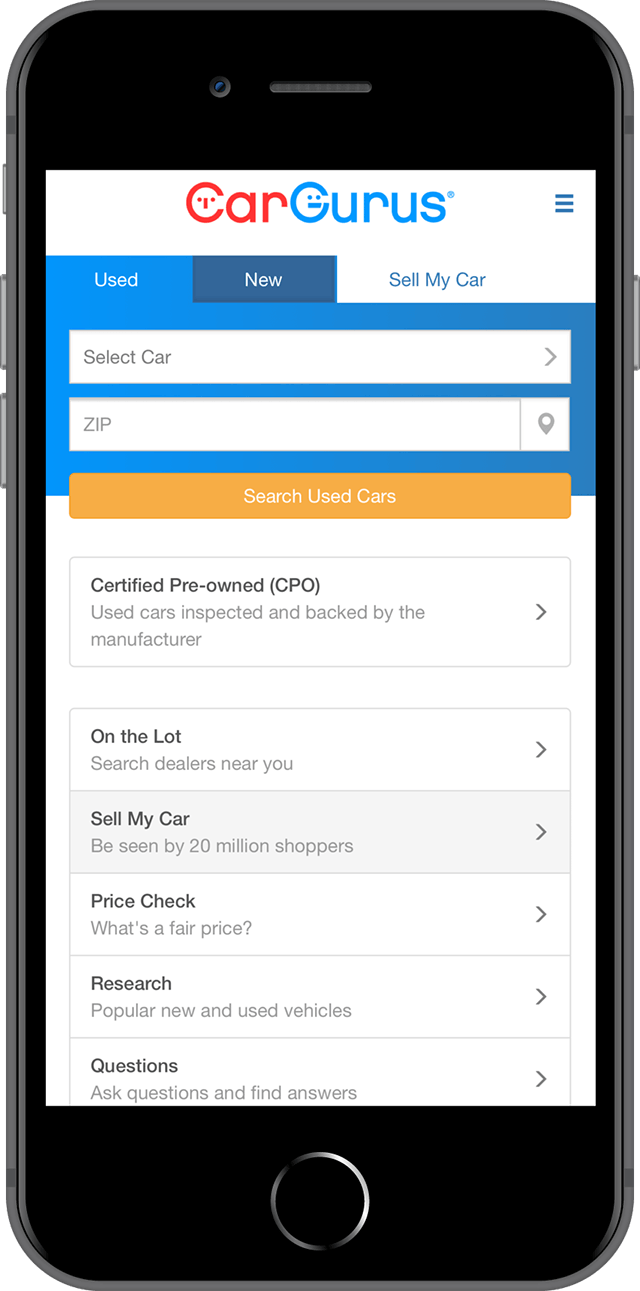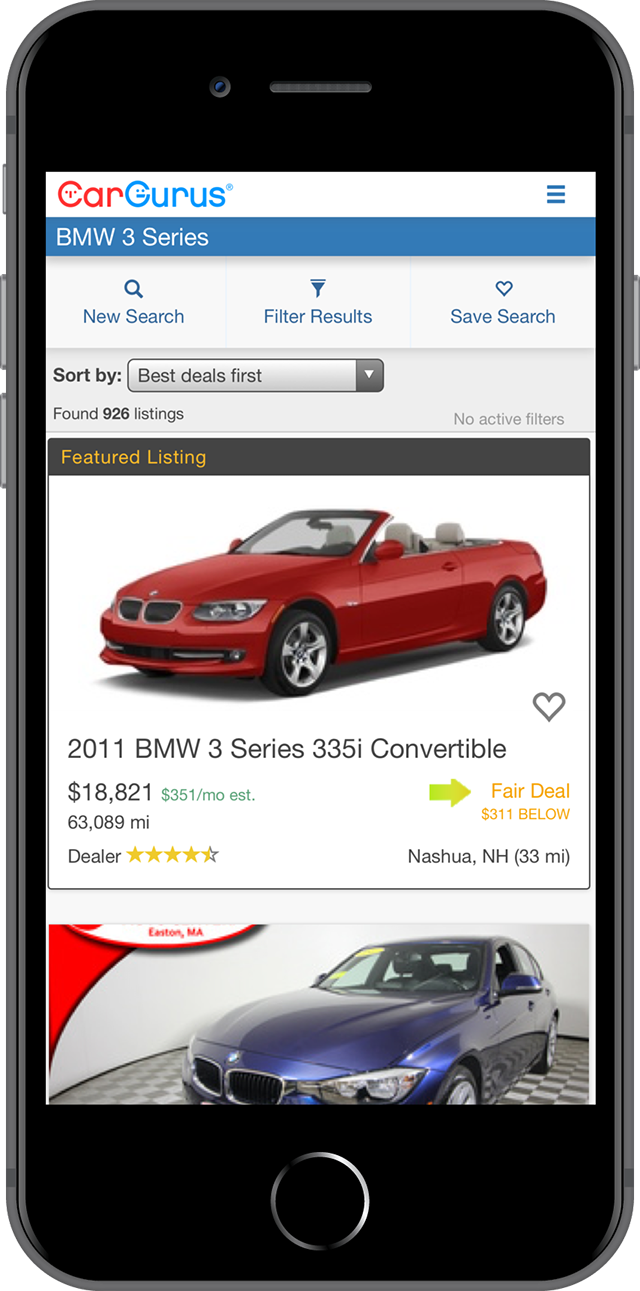 Find Deals
Find the best deals near you by looking at real cars for sale
Filter by dozens of criteria to find the perfect fit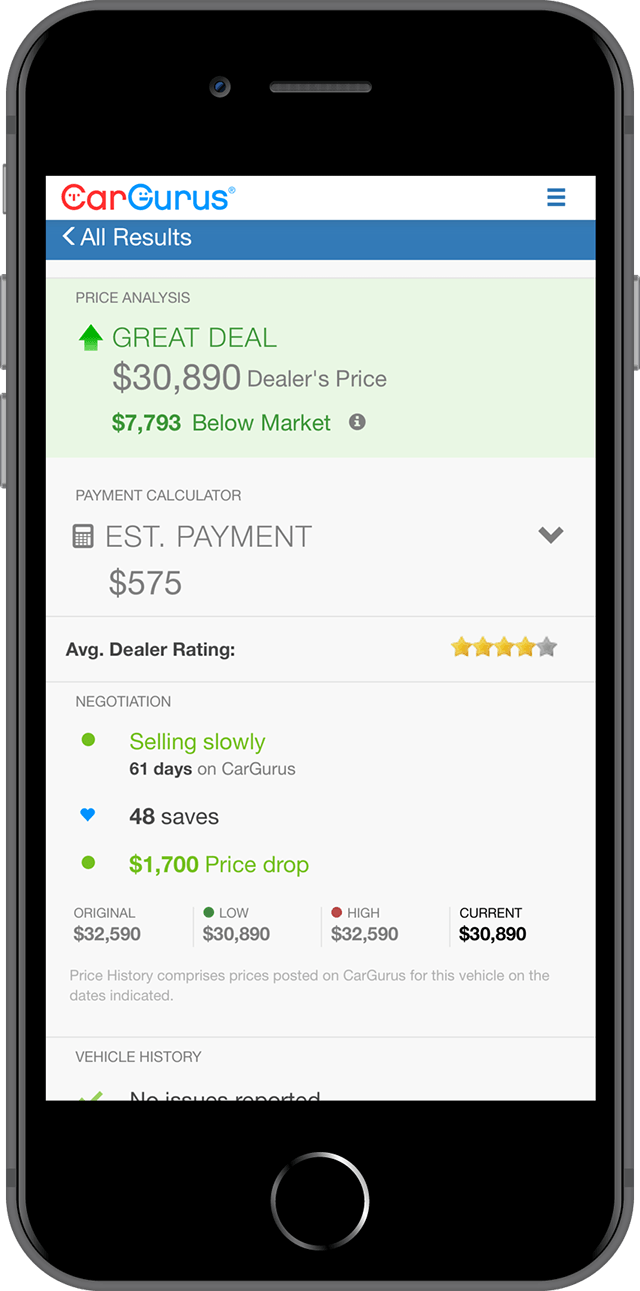 Check Prices
Check prices on the lot - is your car a good deal or a bad deal?
Find comparable listings in your area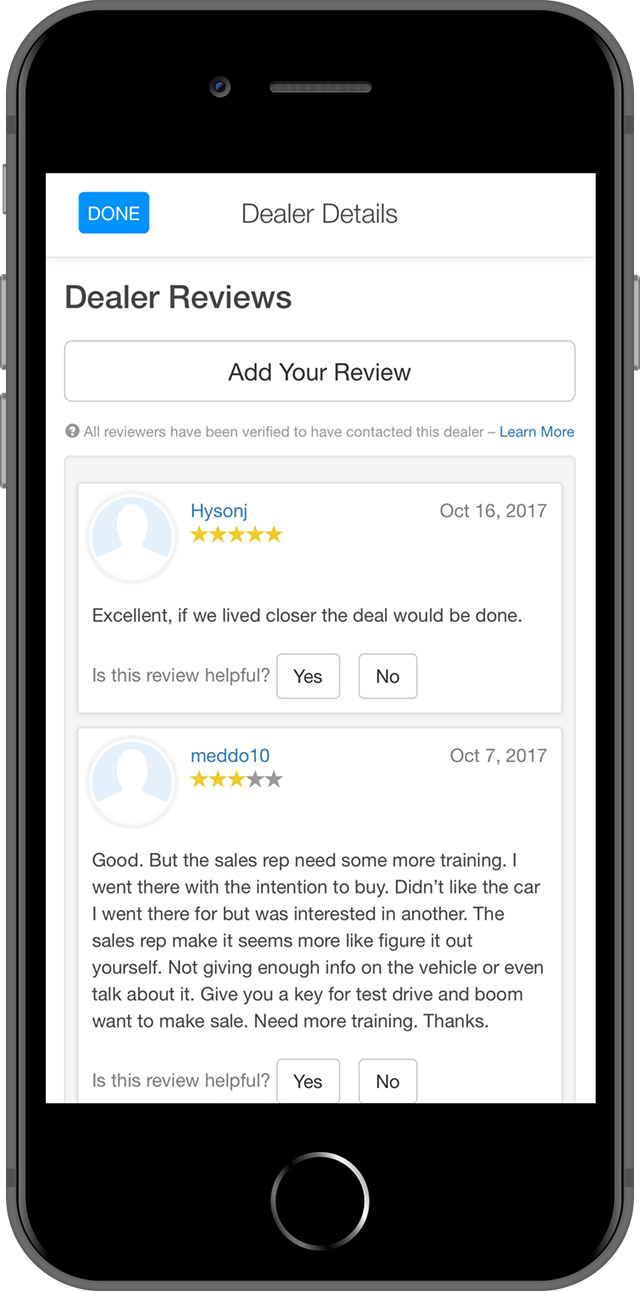 Read Reviews
Learn from fellow car shoppers
Find the best dealers and contact them instantly
Visit CarGurus.com on your iPhone or Android phone to use our mobile-optimized site.