Walnut Creek Luxury Cars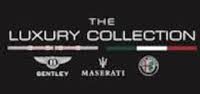 2330 N Main St
Walnut Creek
,
CA
94596
Map & Directions
Sales: (925) 291-9878 Service: (888) 580-4668
Today
9:00 AM - 6:30 PM
(Closed Now)
Show business hours
Hide business hours
By Car
By Body Style
By Price
Filter Results
Popular Used Cars
Used RAM 1500
2,780 Great Deals out of 148,949 listings starting at
$3,950
Used RAM 2500
591 Great Deals out of 37,238 listings starting at
$5,000
Used Honda CR-V
1,005 Great Deals out of 86,593 listings starting at
$1,999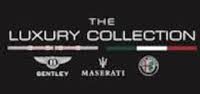 Today
9:00 AM - 6:30 PM
(Closed Now)
2330 N Main St
Walnut Creek
,
CA
94596
Dealer Reviews
All reviews are verified visits to the dealer. –
Learn More
Very helpful and professional!
Very well received and dealt professionally.
Great working with sales staff!!
Very good customer service. They're prompt in responding with my inquiries and willing to work out with you.
Very great service and bought the car. They were honest and felt no pressure into buying it.
Outstanding response. Would not hesitate dealing with them
Ryan is a great guy up front and straight forward. Although I did not purchase the vehicle I went in to look at , I know down the road we will do business together. The dealership and everyone I met made me feel appreciated and very comfortable. I will be driving out of there with a new vehicle soon .
Apr 11, 2018
Response from current dealership:
Good afternoon,

We are happy to hear that you enjoyed your time with us. I will be sure to pass this along for Ryan and the team to see. We look forward to seeing you again soon!

Best,

Kelsey
Business Development Manager
Like the car Isee it droped 5K interesting good service ,I thinkI received a e-mail from every sales man.
Show older dealer reviews
13
Terrible communication obviously doesn't want to sell cars sent multiple emails no response finally get an email I reply and still waiting for a response
Jan 16, 2018
Response from current dealership:
Hello Paul,

My name is Kelsey, I am the business development manager here at the dealership. We apologize greatly for your less than excellent experience and not receiving emails from us. We are always working on our process and improving service to our customers. I want to make sure that we assist you fully and meet all of your needs in a timely manner. I encourage you to give me a call at 925-444-2000 to discuss.

Thank you,
Kelsey
Excellent experience never tone I talked to was responsive and helpful.
Great experience with everyone at this place, Franco, Ryan and the beautiful and nice document girl...
The dealer who assisted my wife and I was courteous and very personable. You can tell he really believed in the Alfa Romeo line...he had a passion for the italian made cars. Unfortunately, the vehicle was not the right fit for my wife. What I didnt know at the time, and what is being circulated around the web is the new 2017 Giuliana seem to had an alignment issue which is tearing up tires. In the future, when the model has gone through a few fixes/improvements, we will highly consider this car.
Very responsive even when the car's sale was pending. Good experience.
Great customer service. Chill purchasing process. Ryan Foley is awesome.
Scott was professional and was helpful. We ended up purchasing the vehicle. The store is very well appointed. Thank you.
After communicating with Luxury Motor Cars and providing information I have not heard back from them in a week.
This dealership was very helpful , and returned my call right away. The deal didn't work out but they did make an effort I just wanted more for my trade. But I would call them again in a heartbeat.