Land Rover Pasadena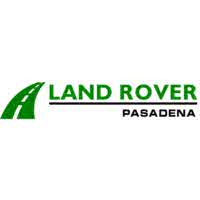 Today
9:00 AM - 7:00 PM
(Closed Now)
Show business hours
Hide business hours
By Car
By Body Style
By Price
Filter Results
Popular Used Cars
Used RAM 1500
2,880 Great Deals out of 150,022 listings starting at
$3,950
Used RAM 2500
633 Great Deals out of 37,609 listings starting at
$5,000
Used Honda CR-V
1,091 Great Deals out of 86,441 listings starting at
$1,999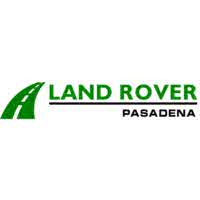 Today
9:00 AM - 7:00 PM
(Closed Now)
3485 East Colorado Boulevard
Pasadena
,
CA
91107
Dealer Reviews
All reviews are verified visits to the dealer. –
Learn More
CarGurus
https://www.cargurus.com
The staff was very friendly and helpful
CarGurus
https://www.cargurus.com
Terry and Ruben were a great help. I've been driving my Prius for a couple weeks now and I am completely satisfied. I got a great deal, And also bought a warranty for peace of mind. These guys kept there word in getting me a new headrest when there was a problem with the old one. Great car buying experience for me! Thank you you guys, hopefully I can deal with them for my next buy.
CarGurus
https://www.cargurus.com
David Bouwell - if you don't want to spend hours at the dealership talking about prices and negotiating back and forth but are short on time and want to get to the point, he is your guy. I've bough and leased nearly 8 cars in the last 12 years and have always dreaded going to the dealership to finalize a deal. Same here, I was not looking forward to going in and was telling my wife I'd be back in 3-4 hours, but David has other plans in mind. He has the car pulled up, immediately went on a test drive, explained almost ALL features in a 5 minute test drive without overwhelming me at all, came back, did an inspection of the car together, sat down, ran the numbers instantly, I asked for a price reduction - he had no objections, went to ask the manager and they met me more than half way of my asking reduction. Extremely fair treatment and price especially on a rare very low miles Range Rover sport. Had a purchase contract signed and in hand literally within 45 minutes of getting there.
CarGurus
https://www.cargurus.com
Everyone was nice and helpful. There was no pressure or manipulation to buy a car what so ever. It was refreshing!
Show older dealer reviews
9
CarGurus
https://www.cargurus.com
It was great working with Norm! Made the process very easy and he was helpful.
CarGurus
https://www.cargurus.com
The vehicle we were interested in was ADVERTISED for $28,230. It had been posted for CarGurus for 6 days. On the dealer website they had the same car listed for the same price. We talked a salesman and was told he would send us more pictures of the car the next day but he made no mention of the cars price being any different than what was ADVERTISED. The next day we went on the website and saw the same exact car now listed for $34,995. Yet on CarGurus the same car still listed for $28,230. We called them back three different times and spoke to three different people each saying they would call us back. One said they could not find the car. Nobody ever called us "right back". The salesman we spoke to the night before who was going to send us more pictures of the car was "not in today". Later that evening we did receive a call back from a salesman saying that it was a computer problem that effected all their used vehicles and they had a 100 different calls related to this problem. No, not true. All other used cars on their lot that we had been looking at on CarGurus were priced the same as the dealer website for all the days we were shopping except the one car we inquired about. What was clearly listed on CarGurus was not honored when we contacted the dealership. They changed their story after we had to make multiple phone calls to the dealership without any response in a reasonable amount of time. We just wish they were up front and honest with us from the beginning and said the information on their website and CarGurus was not correct instead of wasting our time trying to get an answer as to why the sudden price mark-up after we inquired about the car. They should have honored their advertised price or at least responded honestly to our initial inquiry.
CarGurus
https://www.cargurus.com
Visited this dealership, and find the car that I was looking for, their friendly staff and great prices made my car shopping a breeze. I highly recommend Land Rover of Pasadena to anyone who is looking for a great deal. Thank you Micheal for your help.!
CarGurus
https://www.cargurus.com
CarGurus
https://www.cargurus.com
Not enough sales people, the French guy had no clue of the car I was interested in, no sales tactics either, not giving them my business.
CarGurus
https://www.cargurus.com
CarGurus
https://www.cargurus.com
After a 3 1/2 hour drive, we were told their internet was down and there was nothing they could do. After a few hours waiting, they were willing to ship the RRS to us! 10 minutes into our trip home w/o the RRS, they called and said the internet was back up. Went back and picked up the vehicle. Deron Lott and the sales manager, Mike Brown, were very helpful with the entire process. Would definitely buy from this dealership again.
CarGurus
https://www.cargurus.com
Great customer service very professional. Dealing with Zachary sales person. Mike was also accommodating .
CarGurus
https://www.cargurus.com
Excellent service best experience ever in buying a new car