Lagrange Country Dodge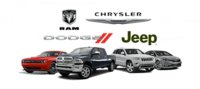 Today
8:30 AM - 6:00 PM
(Open Now)
Show business hours
Hide business hours
By Car
By Body Style
By Price
Filter Results
Popular Used Cars
Used RAM 1500
2,761 Great Deals out of 149,001 listings starting at
$3,950
Used RAM 2500
601 Great Deals out of 37,246 listings starting at
$5,000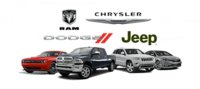 Today
8:30 AM - 6:00 PM
(Open Now)
Dealer Reviews
All reviews are verified visits to the dealer. –
Learn More
Least stressful car buying experience ever!
They were so laid back and the jeeps were well worth the drive and the went way over the top to make my deal work will only buy jeeps from here ask for Steve he is a killer sales guy tell him Marc sent you
The salesman was very nice and helpful. He answered all of my questions.
Show older dealer reviews
2
All they do is spam your email or phone with generic robocalls. I was interested but their nonstop sleazy dealer actions has turned me away. No idea how they are to deal with never got past the nonsense. Terrible.
Jun 28, 2017
Response from current dealership:
John,
I am sorry to hear about the spam emails and generic robocalls! However I would like you to know that our company does neither of those. I will look into the issue and see what kind of emails and phone calls you were receiving to make sure it doesn't happen again or happen to anyone else. Hopefully some day we can earn your business and thank you! Have a great day!!
Carguru advertised price was $10,000 less than dealer advertised price. Not sure who made the mistake.