Kistler Ford Sales, Inc.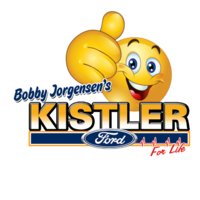 Internet Approved, Blue Oval Certified, Quality Checked
Sales: (855) 810-6583 Service: (888) 396-2842
Today
9:00 AM - 6:00 PM
(Closed Now)
Show business hours
Hide business hours
By Car
By Body Style
By Price
Filter Results
Popular Used Cars
Used RAM 1500
2,780 Great Deals out of 148,949 listings starting at
$3,950
Used RAM 2500
591 Great Deals out of 37,238 listings starting at
$5,000
Used Honda CR-V
1,005 Great Deals out of 86,593 listings starting at
$1,999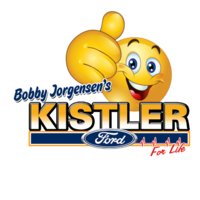 Today
9:00 AM - 6:00 PM
(Closed Now)
Dealer Reviews
All reviews are verified visits to the dealer. –
Learn More
They responded but if the car was sold it should not have still been listed.
This dealer was very responsive and patient with us. They gave us a quote before we showed up with a very good price. They let us test drive various vehicles and answered all of our questions. We had a great experience and enjoyed our visit!
great experience! bought the camaro!
That was cool with the email reply, but I'm still waiting on a call with information on the car I was looking at.
Feb 6, 2018
Response from current dealership:
Hello! We have been trying to reach you. Please Call us at 419-380-1024! Thanks!
Great truck. My wife loves her new ride. Jeff and Jeff were very nice and helpful.
Show older dealer reviews
23
I was working too much to go drive the car they did a fine job of trying to set up times for me to get there.
Called me to set up test drive & an hour later the vehicle was sold
This was the best car buying experience my wife and I have ever had.
We had a very good experience here. No pressure. Everyone was always helpful and in such a good mood. I thought it must be a wonderful place to work. We got a great deal on a really nice car. We were coming from quite a distance and they did everything possible to make that as easy as could be.
Excellent customer service!
Due to the snowy weather conditions, I never had a chance to see the car yet. They have been very understanding and I'm looking forward to meeting with them prior to Christmas day.
We found the car online and they said it had just came in and was getting checked, they called the next day to say we could come see it. They had someone there at 8:30am for use even though they didn't open till 9. We had a great experience .
Dec 9, 2016
Response from current dealership:
Heather, thank you for your comments!!! We love helping our customers and welcome to the Family!!! See you back for those FREE Oil Changes!
They responded right away-just did not have what I was looking for
Had a couple of calls. No vehicle that I wanted but seemed willing to help.
Responded very quickly and stayed in touch to sell me a car. Did not buy from them but liked the attention...they really wanted to sell me a car.
Terrible follow up. Don't waste your time
Rebecca response time has been great.
Though I did not buy the car,the response from this dealer was great.They offered to provide all the help I may require,I beleive there response is quick and excellent.
Outstanding sales and service