Glockner Honda Toyota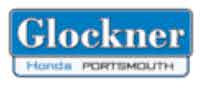 2867 Us Rte 23
Portsmouth
,
OH
45662
Map & Directions
Sales: (740) 299-2040 Service: (800) 837-1072
Today
9:00 AM - 6:00 PM
(Closed Now)
Show business hours
Hide business hours
By Car
By Body Style
By Price
Filter Results
Popular Used Cars
Used RAM 1500
2,812 Great Deals out of 149,880 listings starting at
$3,950
Used RAM 2500
594 Great Deals out of 37,519 listings starting at
$5,000
Used Honda CR-V
1,038 Great Deals out of 87,675 listings starting at
$1,999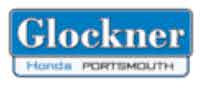 Today
9:00 AM - 6:00 PM
(Closed Now)
2867 Us Rte 23
Portsmouth
,
OH
45662
Dealer Reviews
All reviews are verified visits to the dealer. –
Learn More
We are still in negotiations but so far they have been very good about getting back to us hopefully we can make a deal.
The experience has been spotty at best. We have communicated via email because I live so far away. I send messages and then don't get a response for days. As of today, there has not been a definite decision.
They were absolutely the BEST and easiest dealership to work with, they truely have a CAN DO attitude and I highly recommend them
Fabulous! Kevin Castle was great wit work with. I am very happy with my purchase. They went above and beyond!!
Very polite and accommodating. Haven't bought anything yet.
Show older dealer reviews
3
Bought a car I saw online from these folks. First time I've done that. They were great to work with from the first call to delivery! First class operation. Try em ,you will be glad you did.
Seemed reasonable. Didn't buy from them but they were very nice. Small dealership but wide selection of cars.