Elder Ford of Romeo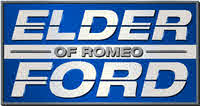 Today
9:00 AM - 6:00 PM
(Closed Now)
Show business hours
Hide business hours
By Car
By Body Style
By Price
Filter Results
Popular Used Cars
Used RAM 1500
2,740 Great Deals out of 148,708 listings starting at
$3,950
Used RAM 2500
555 Great Deals out of 37,240 listings starting at
$5,000
Used Honda CR-V
1,007 Great Deals out of 86,492 listings starting at
$1,999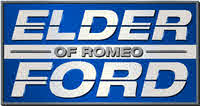 Today
9:00 AM - 6:00 PM
(Closed Now)
63300 Van Dyke
Washington
,
MI
48095
Dealer Reviews
All reviews are verified visits to the dealer. –
Learn More
Horribly unprofessional. I emailed with every intent to buy, I recived a response shortly after with implications the vechical I inquired about was still available, when they had already sold it. They had all my contact info, yet did not inform me car was no longer available. A wasted trip to say the least.
Car was bought before I could get out to take a look. The sales guy was honest and called to let me know so I did not waste my time driving an hour each way.
They were a professional dealership
Good friendly people, I enjoyed dealing with them.
The staff was friendly and very accommodating. We had a very good buying experience at Elder Ford.
Didn't answer my question. Just contacted me and asked if I had any other questions without answering the questions I gave
Very responsive to my unusual request. Hope to finish the transaction in near future. I live over a 100 miles away. Would recommend to my friends
They are very transparent in pricing. They offered me a great deal on my new car. The dealership staff is extremely knowledgeable and they honored the price advertised. I would recommend this dealership to my friends
Went in to buy a used car. The appraiser offered me $4000 less than what every other dealer is offering. It was ridiculous, I guess the new owners, and management dont really want to sell cars. I will take my business to someone who is serious about selling cars.
Emailed the dealer and talked to a sales person via email for 2 days about a mustang gt. Took time out to visit the dealer and get a price. Kept giving me the price for a eco boost mustang premium. Their prices on their website are not very transparent. I was told that all of the prices listed were A-Plan prices, you have to look way at the bottom in fine print it say that it "may" be the A-Plan price. When I asked is it or isn't it the A-Plan price I wasn't given a solid answer. Seems the price is at their discretion and give you answers on a need to know basis.
Sep 18, 2018
Response from current dealership:
We're extremely disappointed to hear about your recent experience at our dealership. We strive to be as transparent as possible in our advertising. We are under new ownership and management. Our customers mean a great deal to us and we regret that we failed to provide you with the quality service you deserve. Please reach out to me, Chris Dillaway, General Manager, at 877-365-2181 when you have a chance so we can discuss your concerns in hopes of resolving this matter to your satisfaction.

Sincerely,

Mike Stewart
Director, Digital Sales and Marketing