Carvana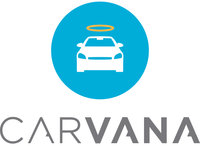 Show business hours
Hide business hours
Popular Used Cars
Used RAM 1500
2,812 Great Deals out of 150,680 listings starting at
$3,950
Used RAM 2500
627 Great Deals out of 37,667 listings starting at
$5,000
Used Honda CR-V
1,081 Great Deals out of 85,086 listings starting at
$2,190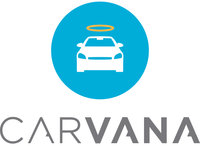 Dealer Reviews
All reviews are verified visits to the dealer. –
Learn More
CarGurus
https://www.cargurus.com
CarGurus
https://www.cargurus.com
CarGurus
https://www.cargurus.com
Terrible service, slow communicating, the process takes longer and their policies are not concurrent with state law requirement... Deplorable services... the first day I applay online at night, the next day I got a list of the documents requested, I collected most of the documents collected as per any local car dear... the next day which was Holliday I submitted all the documents beside the check from my financing institution. The next day I provided the financial institution the purchase contract and after picking up a check they inform me that they decline the tittle of the vehicle because had a personal lien. They told me to go to DMV and fix the tittle... the lien holder went with me and sing it.... the DMV clerk said their you go that's a clean tittle... when the lien holder sign the tittle releases the lien therefore is a clean tittle. However, their policy which it isn't written anywhere requiere you to have completely remove the previous lien holder.
CarGurus
https://www.cargurus.com
Easy to use, wonderful seeing your rate, nit having to haggle with dealer, and wait fir 2 to 3 hours to purchase a vehicle.
Show older dealer reviews
3
CarGurus
https://www.cargurus.com
Very nice reply and concern on what I want to get me thru the steps for getting my car
CarGurus
https://www.cargurus.com
Did not like their program once I asked for detail of how it worked. The 7 days to decide sounds good until you find out that you can only do that twice. Third vehicle you are locked into it for good, no verification time. That was what their phone rep said. Read quite a few bait and switch stories that let me know it was not for me.
CarGurus
https://www.cargurus.com
Wonderful experience, no lies, no scams just me making my decision and them getting it done quickly. If you hate dealers and their games definitely take a look at carvana.