Big Two Mitsubishi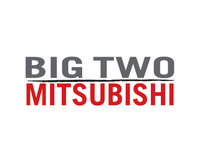 Today
8:00 AM - 9:00 PM
(Closed Now)
Show business hours
Hide business hours
By Car
By Body Style
By Price
Filter Results
Popular Used Cars
Used RAM 1500
2,780 Great Deals out of 148,949 listings starting at
$3,950
Used RAM 2500
591 Great Deals out of 37,238 listings starting at
$5,000
Used Honda CR-V
1,005 Great Deals out of 86,593 listings starting at
$1,999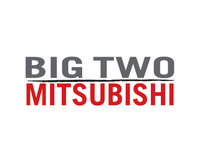 Today
8:00 AM - 9:00 PM
(Closed Now)
Dealer Reviews
All reviews are verified visits to the dealer. –
Learn More
Show older dealer reviews
12
the car was no longer available. it was sold to a wholesaler 3 days prior to my inquiry which showed it as available at the dealership
I went in knowing what i wanted & left with it.
I looked up the car's history and it seemed to have some problems after a reported accident. They were the ones who serviced the car, but when I asked them about it, they never responded again except to tell me the car had sold, several days later.
Great service. Excellent deal. Highly recommended.
I have never had such a great experience buying a car as I had with Toyota Big Two your company was amazing and I will definitely tell all my friends to go there.
They made it simple and fast, the service was awsome
Received a call, gave them a price and waited for there answer. I called back and they wholesaled the car before making a deal with me. Dealers are rude and do not care about buyers who want specific cars. Very disappointed I did not get the car I wanted.