Ram Dealers near Virginia Beach, VA
Showing Ram dealers within 50 mi of Virginia Beach, VA
Authorized Ram Dealers
3152 Virginia Beach Blvd
Virginia Beach, VA 23452
"They sent an initial reply to my email. When I sent a second email asking what would be a good time to see the vehicle, I never heard back from them."
2747 N Military Hwy
Norfolk, VA 23518
"Very helpful returned call immediately "
1414 S Military Hwy
Chesapeake, VA 23320
1717 S Military Hwy
Chesapeake, VA 23320

"Car advertised was silver.... price listed was IF YOU QUALIFIED for all of the discounts. I had to ask 3 or 4 times to see the actual car."
3353 Western Branch Blvd
Chesapeake, VA 23321
"They responded very wuickly."
4116 W Mercury Blvd
Hampton, VA 23666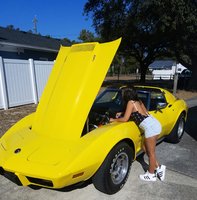 "Very pleasant people there, I did not buy a vehicle yet, but Pomoco Chrysler is one on my list to purchase from. "
2584 Pruden Blvd
Suffolk, VA 23434

"Very pleased and helpful, but have not decided to buy yet."
12629 Jefferson Ave
Newport News, VA 23602
"Dustin Stewart was the salesman who helped us and he was awesome. He wasn't pushy and we felt no pressure. We would buy from him again in a heartbeat. The whole process was simple, easy and fast. "
1001 Halstead Blvd
Elizabeth City, NC 27909
"They seem very nice and helpful. Once I get my work schedule together I will be going down to test drive and hopefully get my car from them"
6747 George Washington Memorial Hwy
Gloucester, VA 23061
"Awesome customer service and a very good purchase. SUV in excellent condition better than we dreamed. Best experience with Chris and Lita. "
Displaying dealers 1 - 10 of 10