Ram Dealers near Houston, TX
Showing Ram dealers within 50 mi of Houston, TX Edit search
Authorized Ram Dealers
4807 Kirby Drive
Houston, TX 77098

"Good follow-up"
1515 South Loop West
Houston, TX 77054
"Pedro from the dealership contacted me very quickly and we arranged a test drive of the vehicle. Pedro was courteous and professional; a real pleasure to work with!"
7250 Gulf Fwy
Houston, TX 77017

"Stay away!! They are a waste of time!! Assume that the car will cost at least $3,000 more than advertised!! I found a well priced used Grand Caravan advertised on CarGurus and TrueCar, which suited my needs as I lost a Town Country to Harvey. All was fine until I finished the test drive. I liked the car and expressed interest in buying it but wanted a mechanic to look at it first. I asked if I could leave a deposit to hold the car. "Holding the car" is apparently not possible at this dealership (?). After the test drive we went into the sales office where I after a long wait and a handover to a new sales rep -- a relative of the sales manager who would take "good care of me" -- I was shown a print out of a bill of sale. The price breakdown started with a base price a few hundred dollars higher than the price advertised on the internet and then ~$3,000 was added as a convenience package (or something like that). I did not bother to look any further at the rest of the pricing at that stage. I was done and walked out. I am not accustomed to nor do I have the time for sales people who unethically try to slip in fees. I have owned four Chrysler cars and did not expect this from a Chrysler Dodge dealer. In order to avoid these type of sales games, I purposefully did not consider cars for sale by dealers who only sell used cars. I plan to write Chrysler corporate about my experience as well as these tactics tarnish the brand and reputation. The days of this style of sales are numbered. I am not only upset because they wasted my time but the whole experience left with me with a bad taste. "
7720 Katy Freeway
Houston, TX 77024
"Great and professional experienced employees"
11000 North Fwy
Houston, TX 77037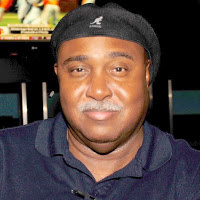 "Good place, price a bit high for high mileage vehicle. Very professional."
12111 Katy Fwy
Houston, TX 77079
"Would not recommend this dealer at all! I called around 7:15 pm 45 min before they close to check if they stillhad a truck available I was interested in and the salesman told me yes and set up an appointment to test drive the next day at 9 am when they open and the salesman even texted me 45 min later at 8 pm to confirm my appointment. So I made the 45 min drive the next day and when I arrived they told me they did not have the truck that someone took it the night before but they were declined so the truck would be back later but not sure what time. So either they sold this truck over night while they were closed or they lied to me. Also while I was there they showed me another truck they had at their dealer in Temple, Tx which I had never heard of so I ask the salesman how far it is and he tells me 30 to 45 min away and they could bring it for me so I thought ok. While salesman stepped away from desk for a second I decided to Google their Temple dealer, turns out it was 2-1/2 hrs away! Nothing but lies from these guys! A waste of my time, do not waste your time with these guys."
14101 North Fwy
Houston, TX 77090
"Everyone is super at this dealership. Pending a purchase now as I type."
15711 Gulf Fwy
Webster, TX 77598
"Inquired if vehicle had navigation and was told it did. Drove 45 miles one way to find out it did not."
Displaying dealers 1 - 10 of 26
Next
Sell My Car
It's free.
Reach over 20 million shoppers instantly.
Free advanced pricing and tracking tools.
Craigslist posting tool.