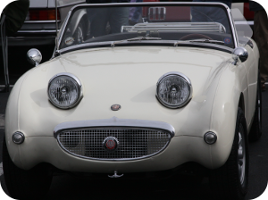 CarGurus CarSelfies
Finally, you can take the selfie safely on the road
The selfie may already be the pinnacle of human expression, but now CarGurus is taking it to the next level by helping your car get in on the action.
Inspiration
CarSelfies is the brainchild of CarGurus CEO Langley Steinert. He remembers the day inspiration hit: "I was watching my children sit in the library sending their friends pictures of themselves pretending to read when I realized, why can't my car do the same thing?" Thus was born the idea for CarSelfies, but a key question remained: "How do you make taking a photo of your car on the road as safe as taking a selfie in a library?" (Minus the shushing librarian of course.)
The Solution
The breakthrough came when CarGurus engineers realized that most new cars on the road are now equipped with backup cameras. A CarSelfie-equipped car automatically takes a photo of anything behind it every 60 seconds. These photos are then wirelessly uploaded to CarGurus' cloud servers where auto-Auto-recognizing algorithms search each image for the front license plates of other CarSelfie registered users. Any matches found are immediately posted to their CarGurus account and any other registered social networks. Consecutive photos are also magically grouped into "CarSelfie RoadTrip" slideshows, letting users enjoy their cross-country trip or morning commute from a whole new perspective.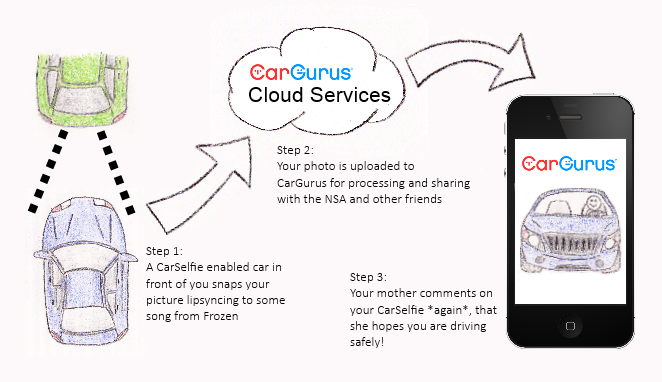 Figure 1: A gross oversimplification of how CarSelfies works.
Trust Us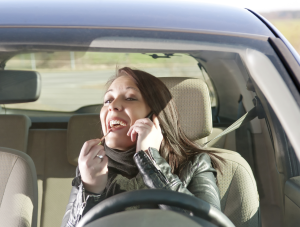 CarGurus also took special care to address the potential security and privacy concerns of this ground-breaking technology. To avoid embarrassing or incriminating evidence, CarGurus deletes any photos in which the driver does not have two hands on the wheel, preventing prying eyes from ever seeing a user air-drumming to Van Halen or with a questing finger up a nostril. Users can also register geo-bounded areas where they do not want to be photographed, such as near a business of questionable repute or en route to the beach having called in sick.
A Brave New World
The CarGurus community, already known for its embrace of the latest in car-shopping technology, is expected to rapidly adopt this newest cutting-edge product when it is released April 1, 2014. Given CarGurus' more than 20 million monthly visitors, next time you are on the road, be sure to, "Say Cheese!"
More Products from CarGurus
CarSelfies is just the latest in our annual tradition of releasing revolutionary new products every April. Be sure to also check out Shop-By-Text and Mid-life Crisis Car Search.