Naturally, you want to avoid paying too much for your next car, but you also want to be sure you're driving off in the best vehicle for you. We're here to make that process easier.
We determined this year's Used Car Award winners by sifting through tons of data such as vehicle depreciation, insights from our expert Test Drive Reviewers, and feedback from the millions of car shoppers using our site. We also made sure each winner is popular amongst shoppers and widely available, so you can spend your time test driving instead of car searching.
From city-friendly subcompacts to luxurious SUVs and sports cars for those weekend getaways, these 2019 winners deserve a test drive.
Subcompact Sedan/Hatchback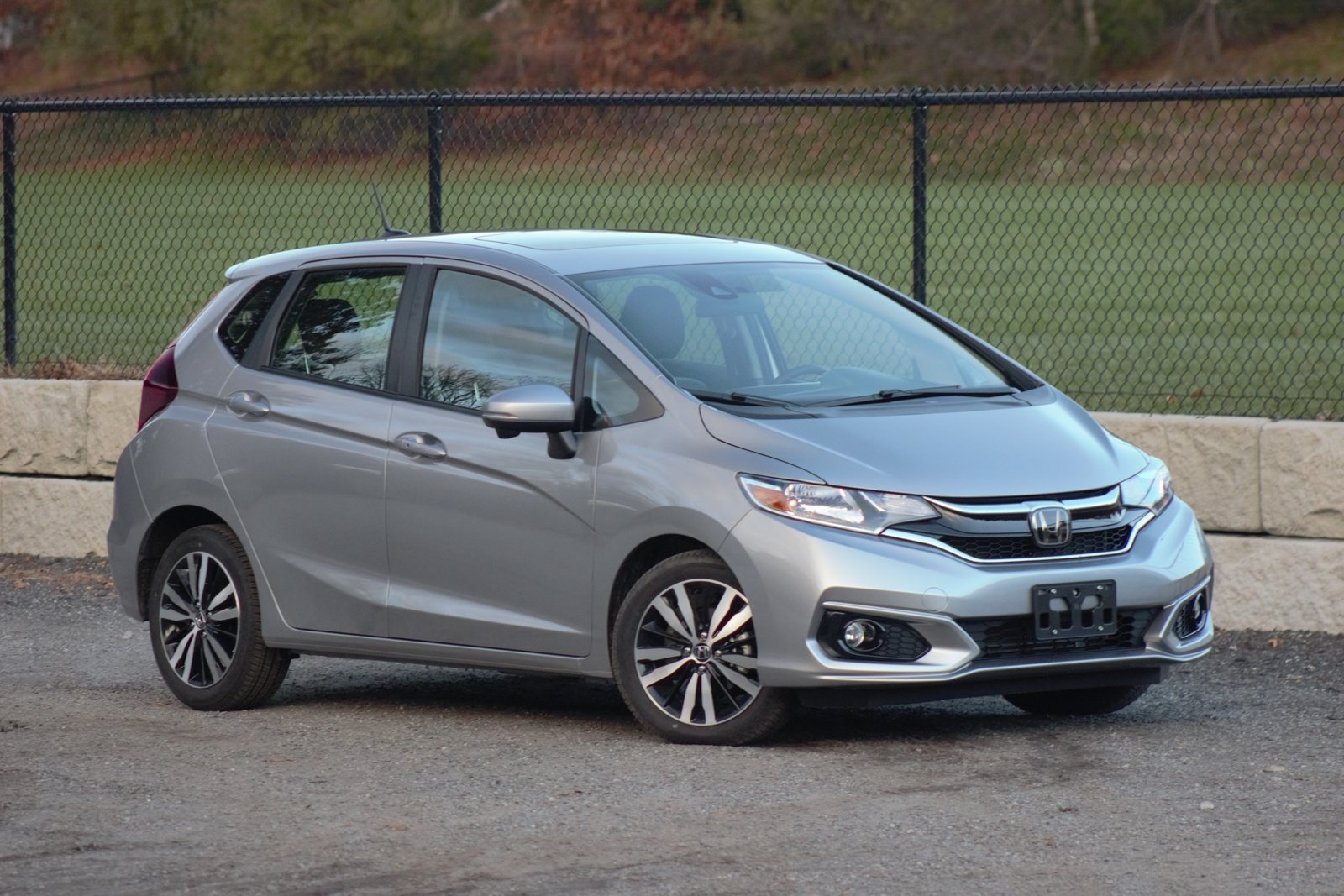 1st Place: 2015 – 2018 Honda Fit
Small cars are all about maximizing interior space while still fitting into the smallest parking spots. The Honda Fit's tiny exterior dimensions have long belied its spacious interior—fold the rear seats and the Fit reveals a class-leading 52.7 cubic feet of cargo space. After the Fit's 2015 model-year redesign, not only did CarGurus reviewers continue to love its form and function, but the smallest Honda has proven to be a standout in value retention. The 2015-18 Honda Fit receives excellent scores from CarGurus expert reviewers and also has the slowest depreciation of any subcompact sedan or hatchback considered, giving it top honors this year.

2nd Place: 2014 – 2018 MINI Cooper
3rd Place: 2011 – 2018 Ford Fiesta
Compact Sedan/Hatchback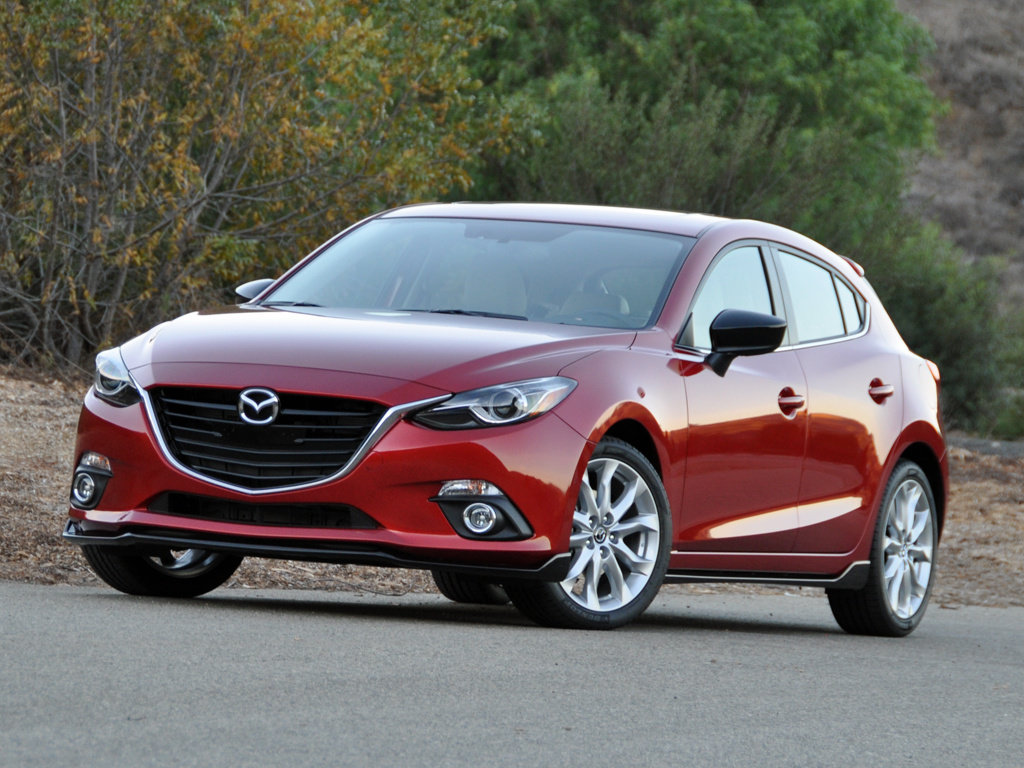 1st Place: 2014 – 2018 Mazda MAZDA3
The Mazda3 is a fun car to drive. Whether you're piloting over miles of winding backroads or cruising down the freeway on your daily commute, CarGurus users and our team of expert test drivers all agree that the Mazda3 will keep a smile on your face. Add its competitive value retention amongst compact sedans and hatchbacks, and the third-generation Mazda3 climbs to the top of a competitive field to take this year's first place.
2nd Place: 2011 – 2016 Hyundai Elantra
3rd Place: 2012 – 2018 Toyota Corolla
Midsize Sedan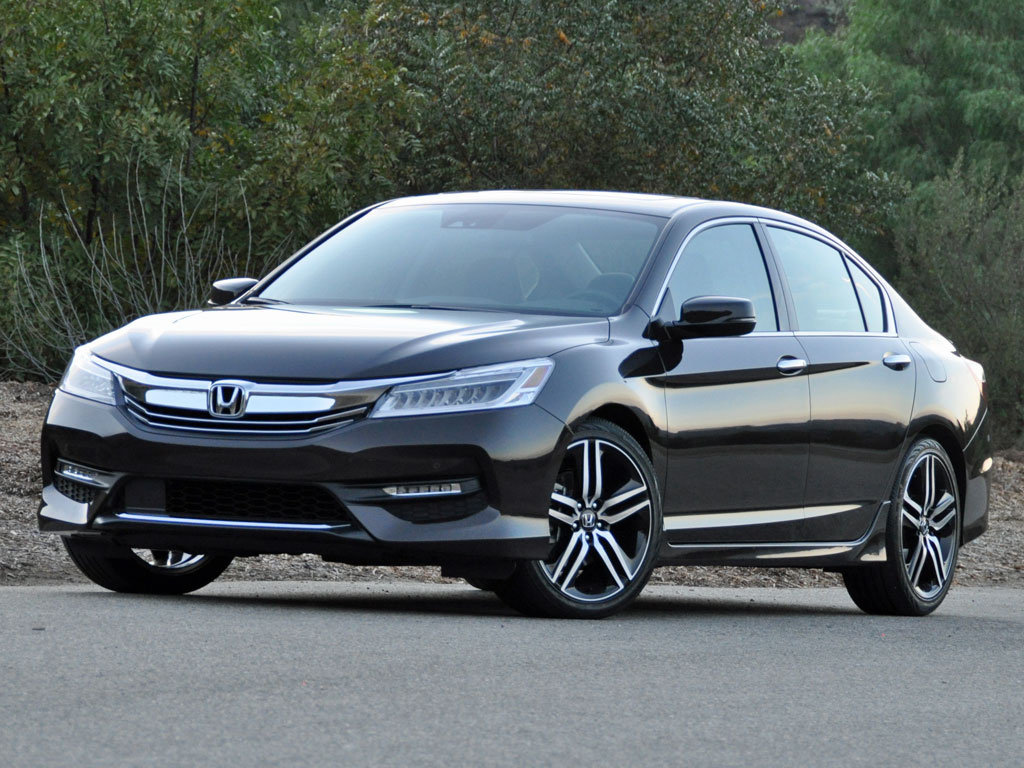 1st Place: 2013 – 2017 Honda Accord
The Honda Accord may already be a household name, but shoppers in the market for a midsize sedan would do well to become even more familiar with this all-around great performer. CarGurus users who know the ninth-generation Accord love its reliability and fuel economy, and our expert reviewers praise its build quality and precise steering. The Accord's name recognition certainly helps fuel its popularity amongst shoppers, and its abundant availability helped it win first place in CarGurus' midsize sedan category.

2nd Place: 2013 – 2018 Ford Fusion
3rd Place: 2012 – 2017 Toyota Camry
Full-Size Sedan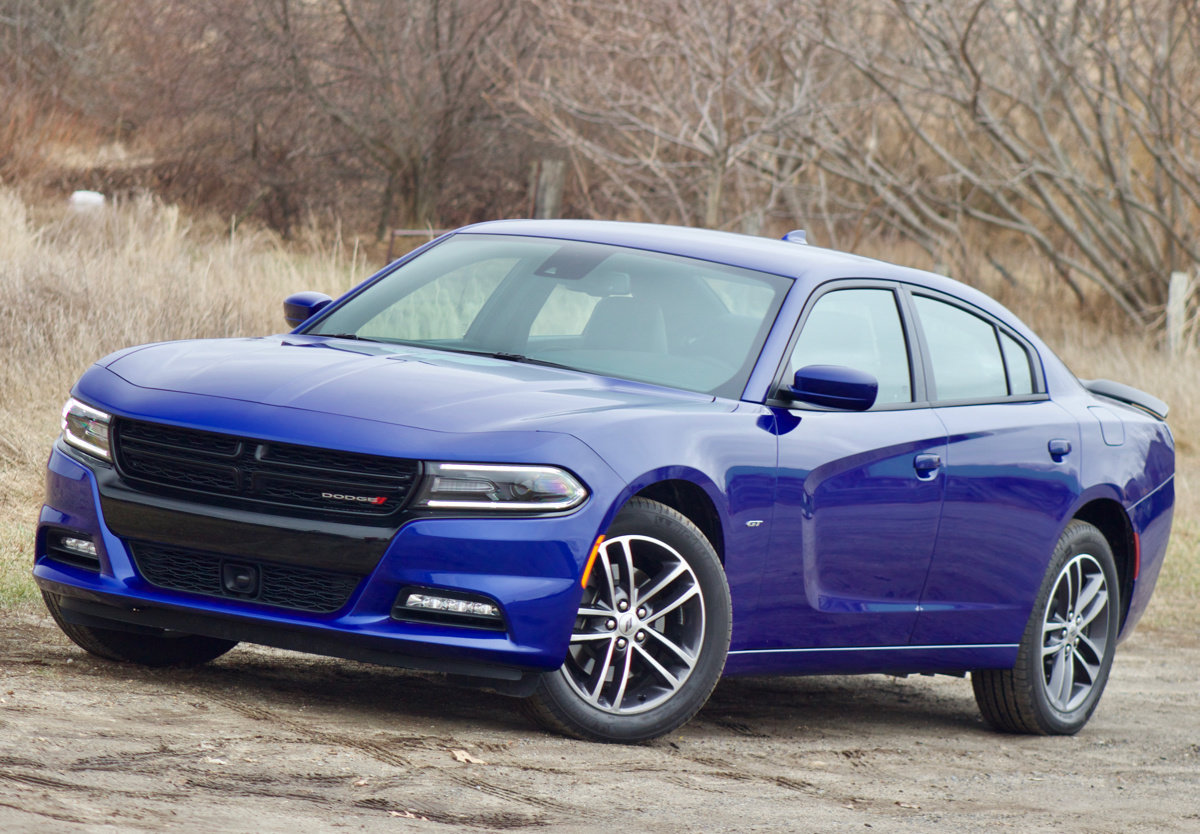 1st Place: 2011 – 2018 Dodge Charger
Among full-size sedans contending this year, none came close to the seventh-generation Dodge Charger in terms of popularity, availability, or value retention. The CarGurus team of expert reviewers also praise this perennial contender for its distinctive styling and impressive performance. CarGurus users recommend the Charger too, appreciating its ability to be both brutally fast as well as comfortable and accommodating. Shoppers in the market for a used full-size sedan would be wise to consider this first-place finisher.

2nd Place: 2011 – 2018 Chrysler 300
3rd Place: 2014 – 2018 Chevrolet Impala
Station Wagon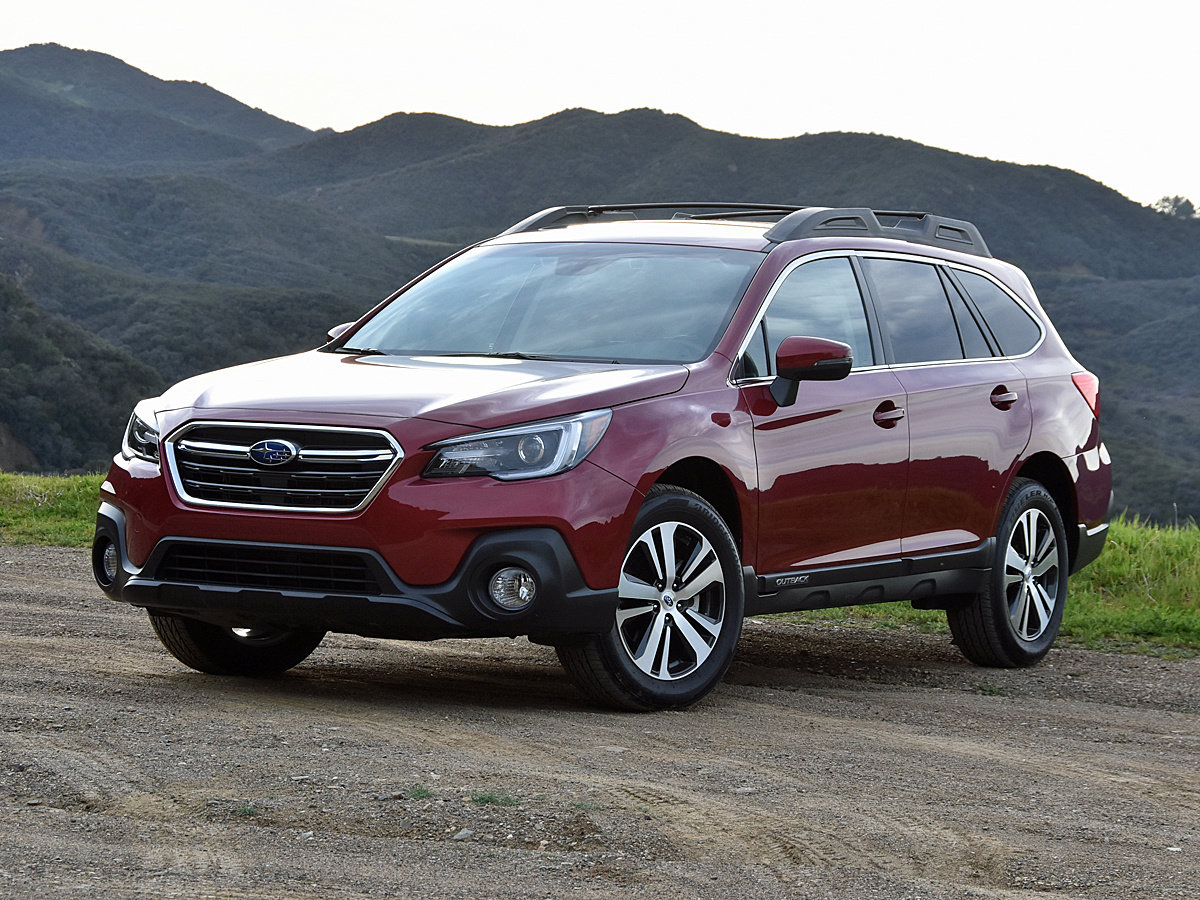 1st Place: 2015 – 2018 Subaru Outback
Shoppers looking for a station wagon will almost certainly consider the Subaru Outback at one point or another, so it should come as no surprise that this fan favorite won first place among wagons in this year's Best Used Car Awards. While this segment of the market might not encompass as many models as it once did, the competition is no less fierce. The fifth-generation Subaru Outback commands a healthy lead amongst other wagons in regard to both popularity and availability. And no other station wagon in this year's class manages to retain its value better, or receives higher expert review scores, than the Outback.

2nd Place: 2015 – 2018 Volkswagen Golf Sportwagen
3rd Place: 2016 – 2018 MINI Cooper Clubman
Small Crossover/SUV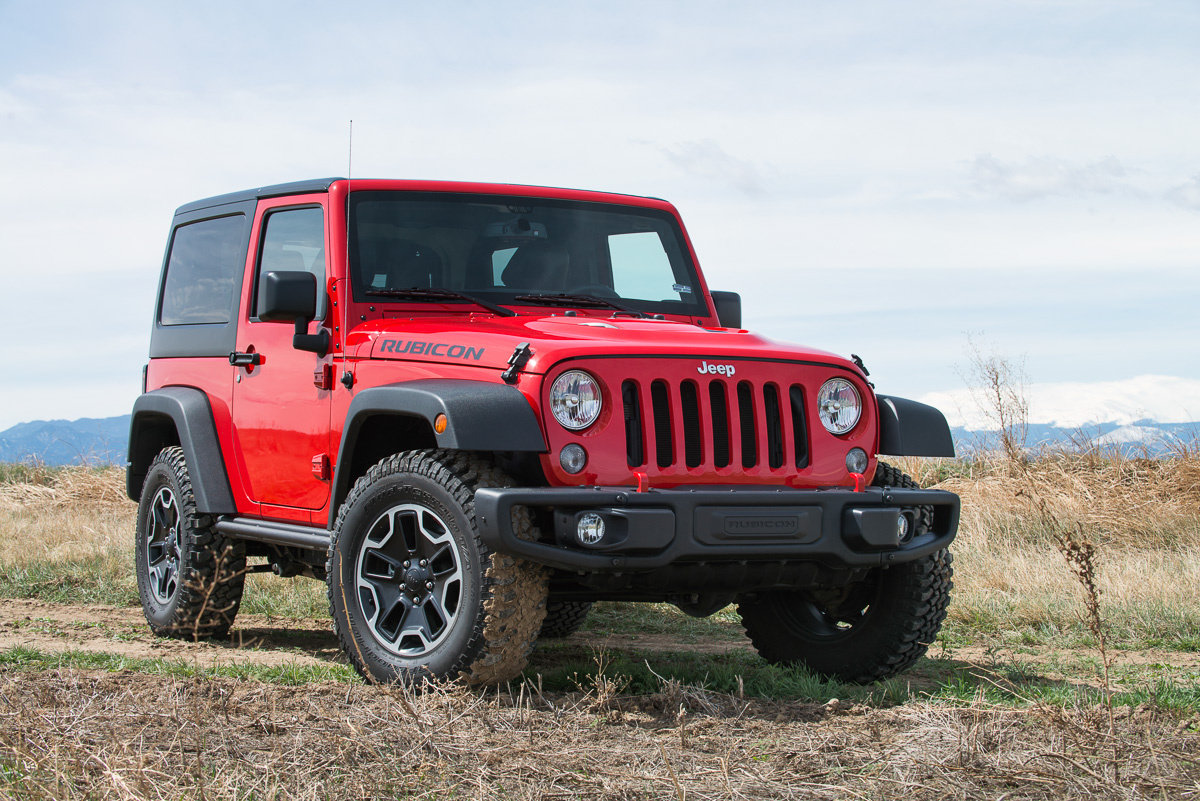 1st Place: 2007 – 2017 Jeep Wrangler
Back again, the Jeep Wrangler takes home the first-place finish in the 2019 Best Used Car Awards small crossover/SUV category. Now a 3-time winner, the Wrangler maintains its popularity, receiving more shopper interest on CarGurus than any other nominee. The Wrangler is not known for comfort and may not win any awards for on-road performance (shoppers could turn to the second-place CR-V if driving comfort matters most to them), but the Wrangler has long been known as an off-road champion. Its design gives it such uniqueness that there is usually no other substitute for a Wrangler, which is why its value is expected to depreciate less than 33% over the next 12 years.

2nd Place: 2012 – 2016 Honda CR-V
3rd Place: 2013 – 2016 Subaru Crosstrek
Midsize Crossover/SUV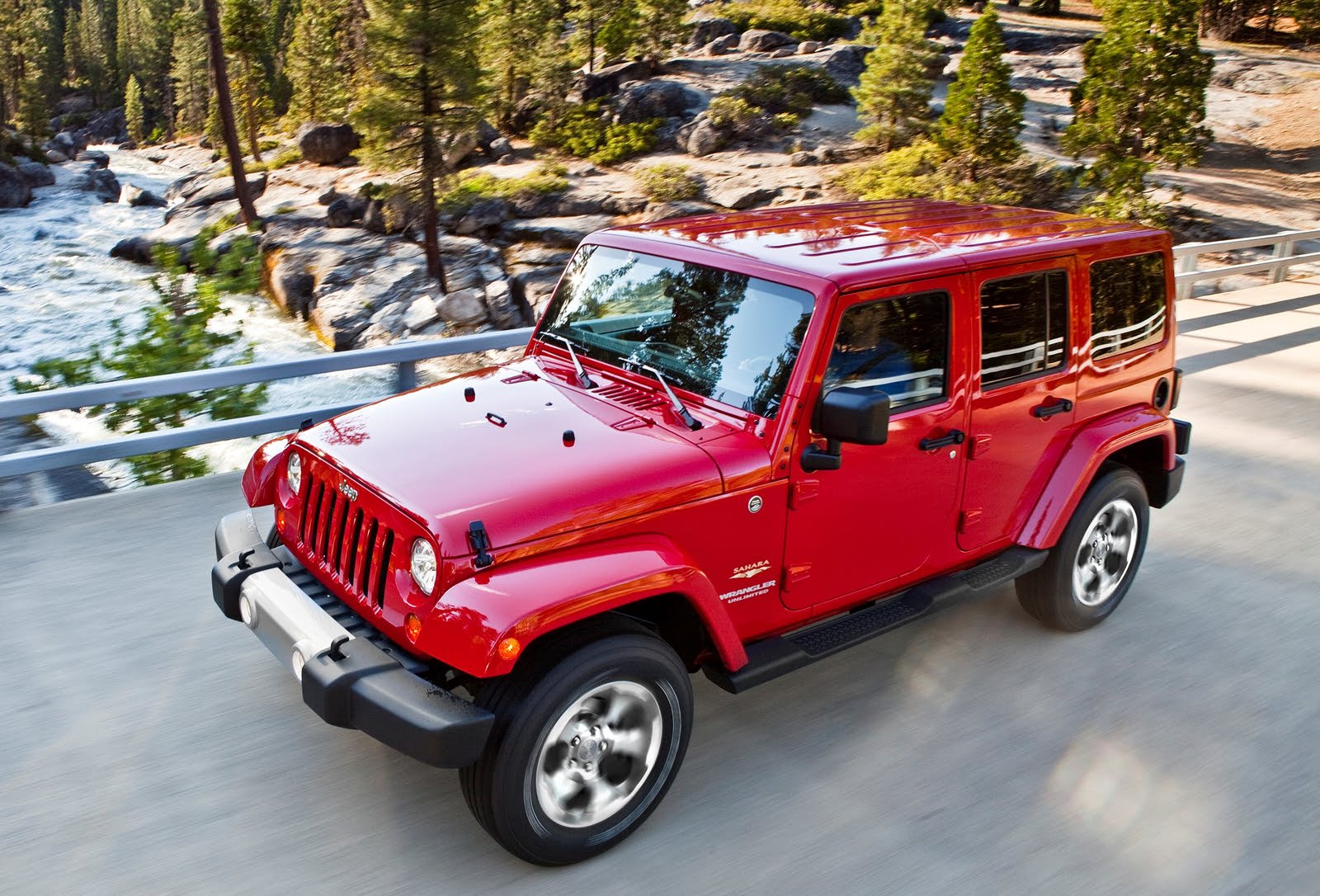 1st Place: 2007 – 2017 Jeep Wrangler Unlimited
The Jeep Wrangler Unlimited takes most of the 2-door Wrangler's appeal and applies it to a stretched body, even large enough for a growing family. Winning this category for the second year in a row, the Wrangler Unlimited remains a safe buy, as it projects to retain more than 62% of its value over a 12-year span. Owners won't have trouble selling one, either, as it is currently the most sought-after midsize Crossover/SUV on CarGurus.

2nd Place: 2011 – 2018 Jeep Grand Cherokee
3rd Place: 2013 – 2018 Hyundai Santa Fe Sport
Full-Size Crossover/SUV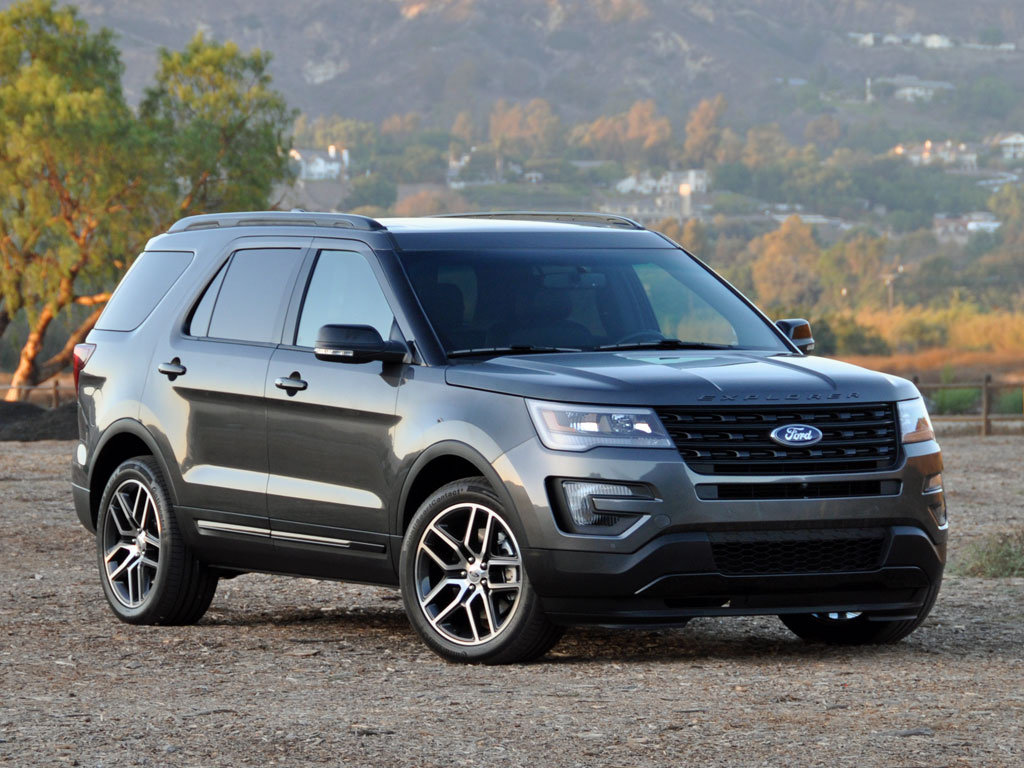 1st Place: 2011 – 2018 Ford Explorer
The Ford Explorer helped create the full-size SUV segment in 1991, so it's no surprise to see it taking first place in this year's Best Used Car Awards. With seating for seven and a range of powerful engines, the fifth-generation Ford Explorer has proven to be both popular and widely available. Although it carries an MSRP higher than most of the competition when new, the investment won't go unnoticed—CarGurus' expert reviewers praise the Explorer for its upscale look and feel and its impressive suite of tech.

2nd Place: 2013 – 2018 Hyundai Santa Fe
3rd Place: 2009 – 2017 Chevrolet Traverse
Minivan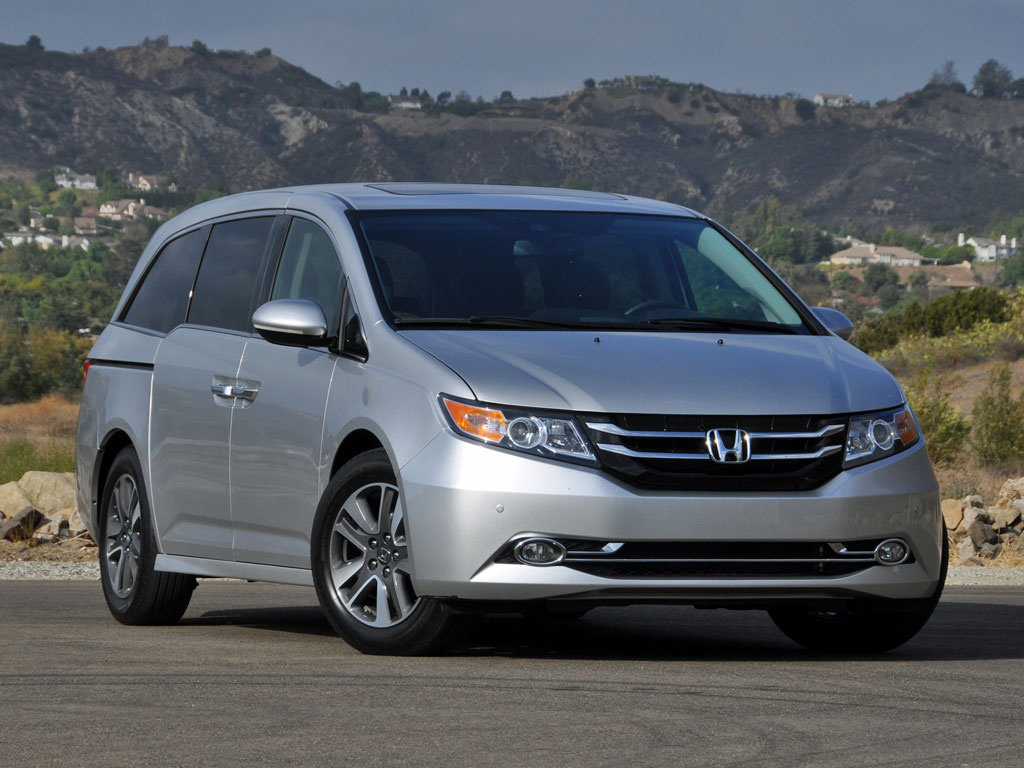 1st Place: 2011 – 2017 Honda Odyssey
CarGurus' expert reviewers rate the fourth-generation Honda Odyssey with scores that average better than 8 out of 10, and the Odyssey also tops its competition among CarGurus user reviews. Although the second-place Toyota Sienna, with its class-exclusive all-wheel drive, manages to edge the Odyssey in terms of value retention, it was no match in overall review scores. Huge amounts of storage space and excellent safety ratings from both the National Highway Traffic Safety Administration (NHTSA) and the Insurance Institute for Highway Safety (IIHS) make this first-place finisher a great choice for families.

2nd Place: 2011 – 2018 Toyota Sienna
3rd Place: 2014 – 2018 Kia Sedona
Midsize Pickup Truck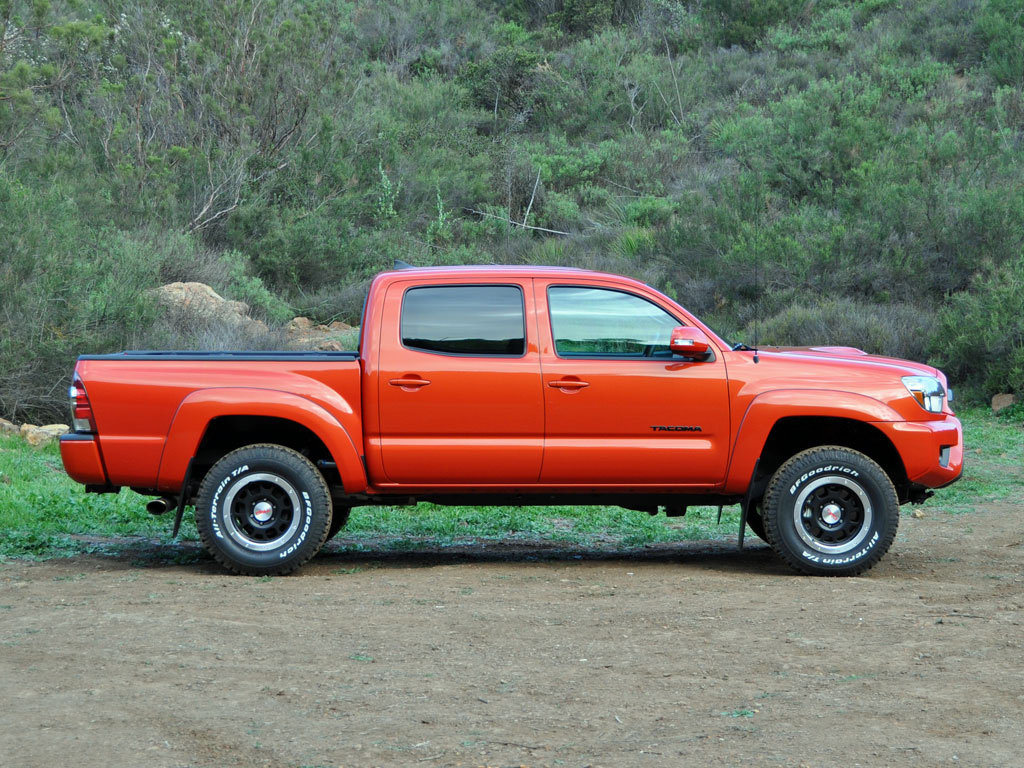 1st Place: 2005 – 2015 Toyota Tacoma
A midsize pickup truck makes a lot of sense for those who want a truck, but don't want a massive full-size vehicle parked out front. The second-generation Tacoma has developed a loyal following over its 10-year lifespan: It's both the most popular midsize pickup among CarGurus shoppers and the most available across the country. The competitive Chevrolet Colorado and GMC Canyon receive favorable scores from our experts and users, but neither hold their value as well as Toyota's reliable truck. With the Tacoma projected to retain nearly two-thirds of its initial MSRP over 12 years, it easily took home first place in this year's Midsize Pickup Truck category.

2nd Place: 2015 – 2018 Chevrolet Colorado
3rd Place: 2015 – 2018 GMC Canyon
Full-Size Pickup Truck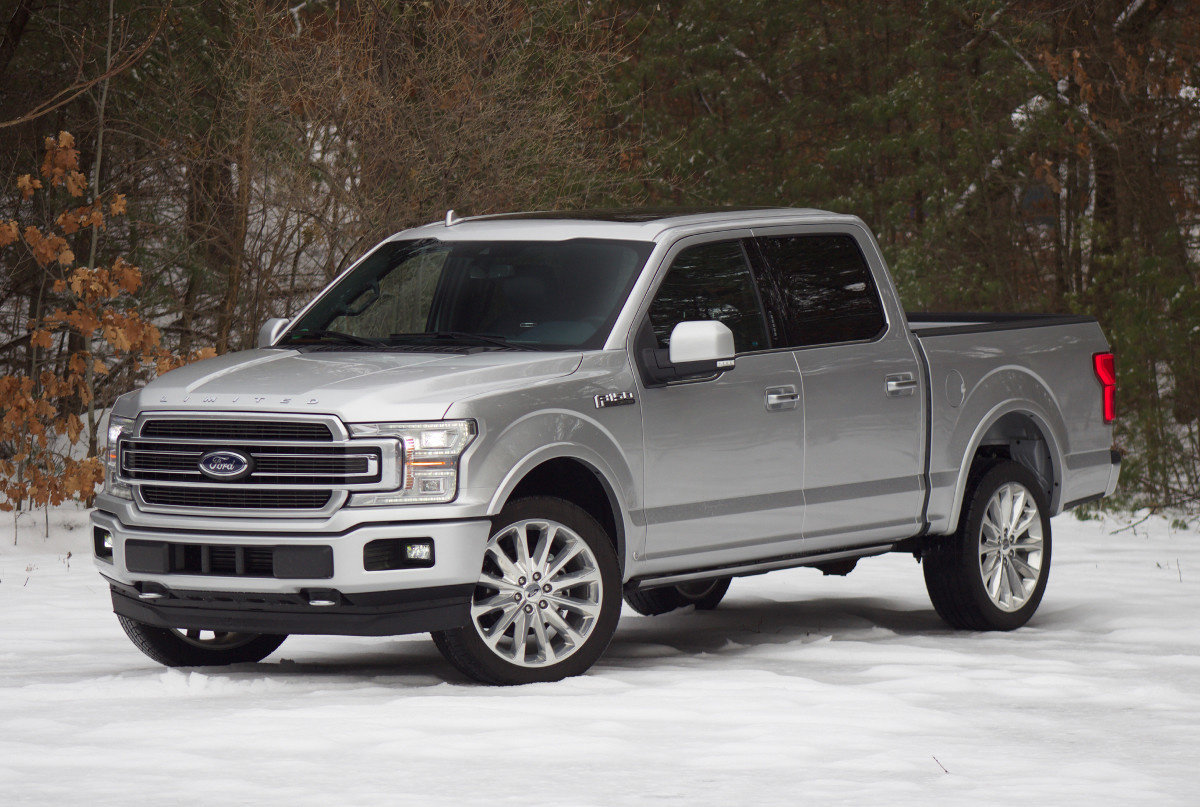 1st Place: 2015 – 2018 Ford F-150
Ford's decision to move to aluminum body panels for the thirteenth-generation F-150 hasn't diminished it in the eyes of CarGurus' expert reviewers, nor does it appear to have hurt the full-size pickup's value retention. Over the truck's first 12 years, F-150s are expected to depreciate slightly more than 50%—not bad for a vehicle designed to work hard day in and day out. The 2015 shift to aluminum also reduced the F-150's curb weight by roughly 750 pounds, which, when paired with the truck's lineup of turbocharged engines, resulted in improved fuel economy. Thanks to the F-150's abundance, limited depreciation, and excellent scores in CarGurus test drives, it comfortably won first place among full-size pickup trucks.

2nd Place: 2011 – 2018 Ram 1500
3rd Place: 2014 – 2018 Chevrolet Silverado 1500
Luxury Compact Sedan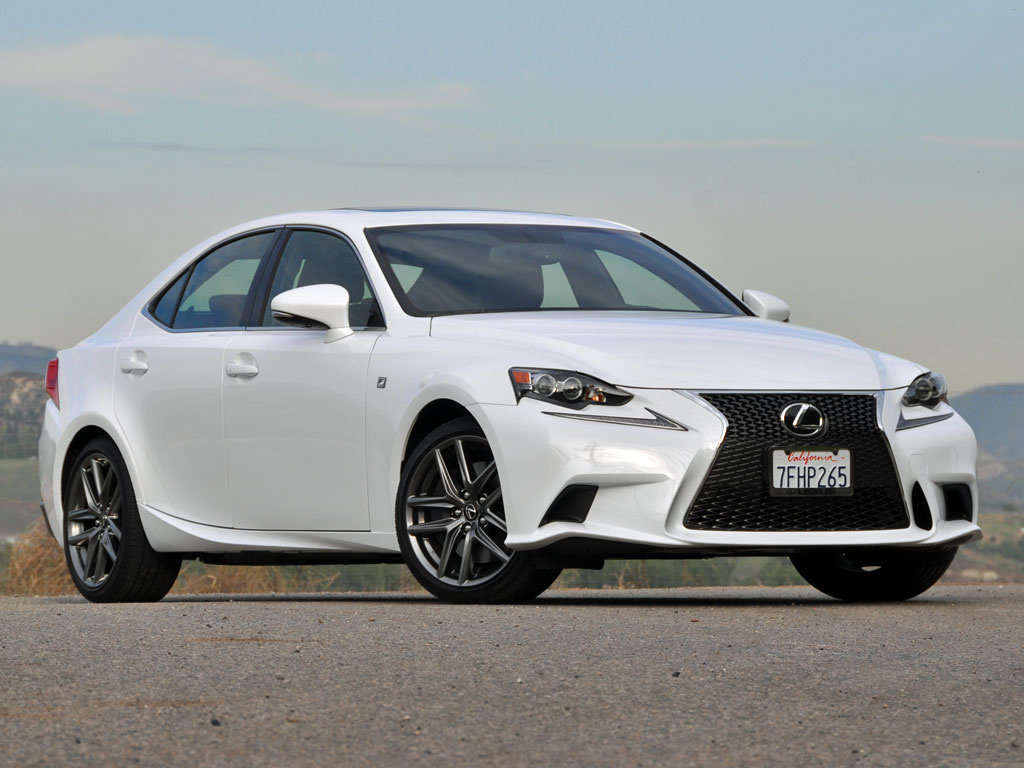 1st Place: 2013 – 2017 Lexus IS
The third-generation Lexus IS comes in a few flavors, ranging from the sporty-yet-efficient IS 200t to the 300-horsepower IS 350. Regardless of trim, CarGurus reviewers have praised the segment-winning IS luxury compact sedan for its performance and impressive safety features. With Toyota's pedigree of reliability instilled in the IS's mechanical underpinnings, this luxury sedan is unlikely to hurt your wallet with maintenance costs. Beyond staying out of the shop, Lexus can boast about the IS's impressive value retention. Few cars depreciate as favorably as this luxury compact.

2nd Place: 2011 – 2018 Volvo S60
3rd Place: 2013 – 2018 Audi A3
Luxury Midsize Sedan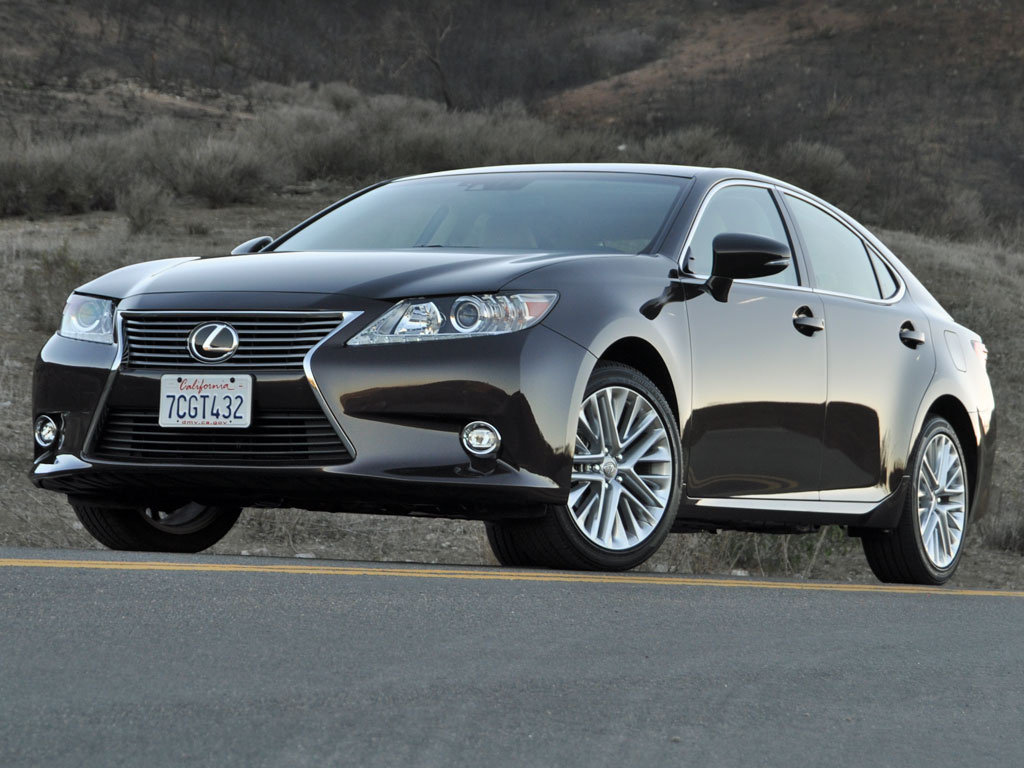 1st Place: 2013 – 2018 Lexus ES
The Lexus ES took home first place for many of the same reasons as the smaller, award-winning Lexus IS: impressive expert-review scores, value retention, and popularity. While it falls behind the Mercedes E-Class in that last category, the ES comfortably leads the field of considered luxury midsize sedans in retained value, and it bests the second- and third-place finishers in reviews by our team of experts. For shoppers looking for a smooth, comfortable, and relaxing ride, the sixth-generation ES deserves a test drive.

2nd Place: 2013 – 2018 Lincoln MKZ
3rd Place: 2015 – 2018 Acura TLX
Luxury Small Crossover/SUV
1st Place: 2015 – 2018 Lexus NX
Lexus continues its dominance of the luxury categories with the first-generation NX. This year's first-place finisher in the luxury small crossover segment scores well when our experts review its available safety technology, and it also impresses them with a high-quality look and feel. While all NX models retain value well for the segment, the NX Hybrid's depreciation was particularly strong, with it projected to retain nearly 46% of its value when it's 12 years old. Small crossovers are incredibly competitive, but the Lexus NX (in its first generation, no less) managed to come out on top this year.

2nd Place: 2013 – 2018 Acura RDX
3rd Place: 2015 - 2018 BMX X1
Luxury Midsize Crossover/SUV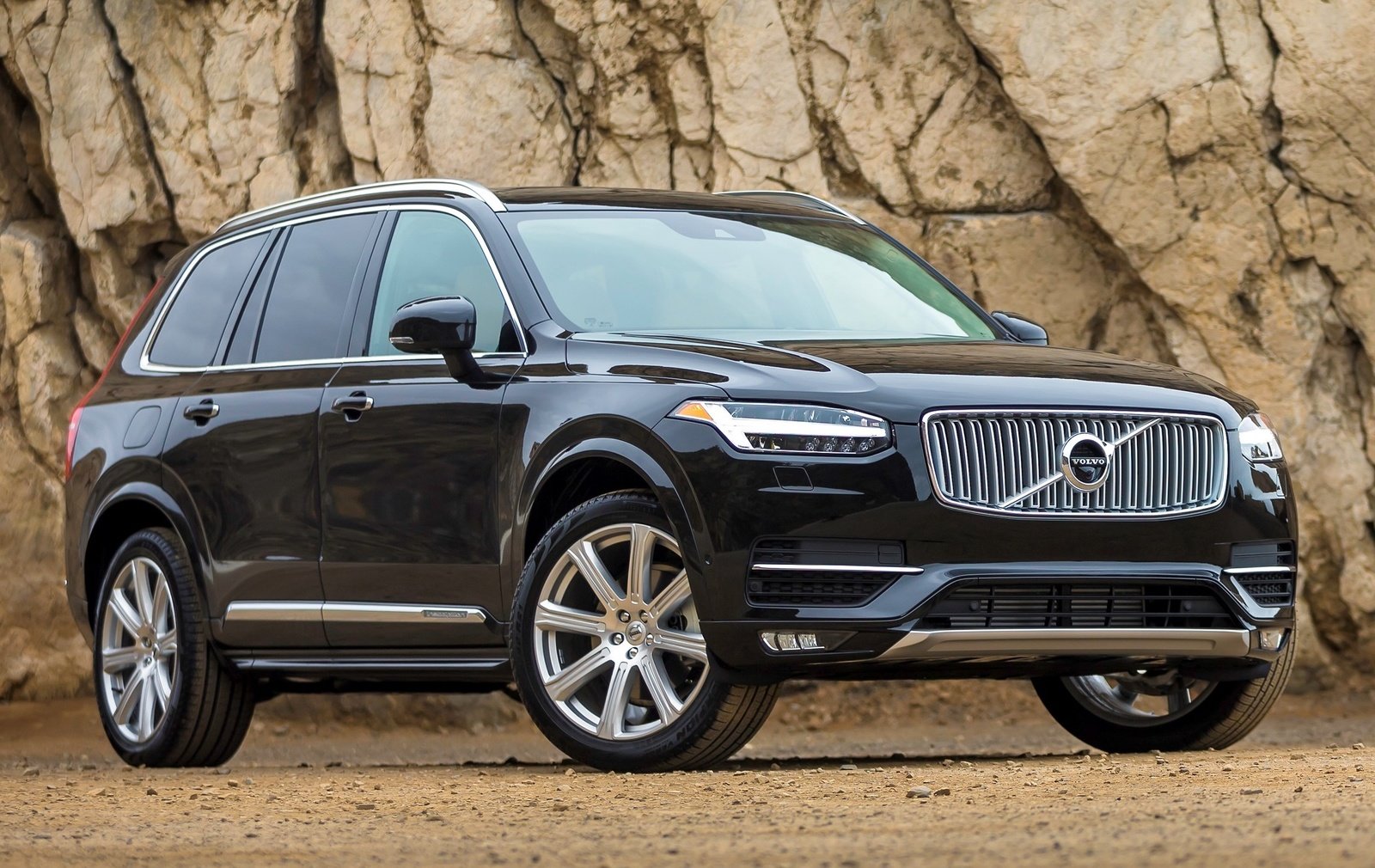 1st Place: 2014 – 2018 Volvo XC90
For decades, Volvo's been well known for safety, but perhaps it's now time to add "value retention" to the Swedish brand's list of attributes. Luxury vehicles typically lose most of their value over a relatively short period of time, yet the second-generation XC90 projects to keep more than 40% of its value after 12 years, well above the segment average. Add in a segment-leading average expert-review score, and the XC90 took home first place in the Luxury Midsize Crossover/SUV segment with little difficulty.

2nd Place: 2015 – 2018 Lincoln MKC
3rd Place: 2014 – 2018 INFINITI QX60
Sports Car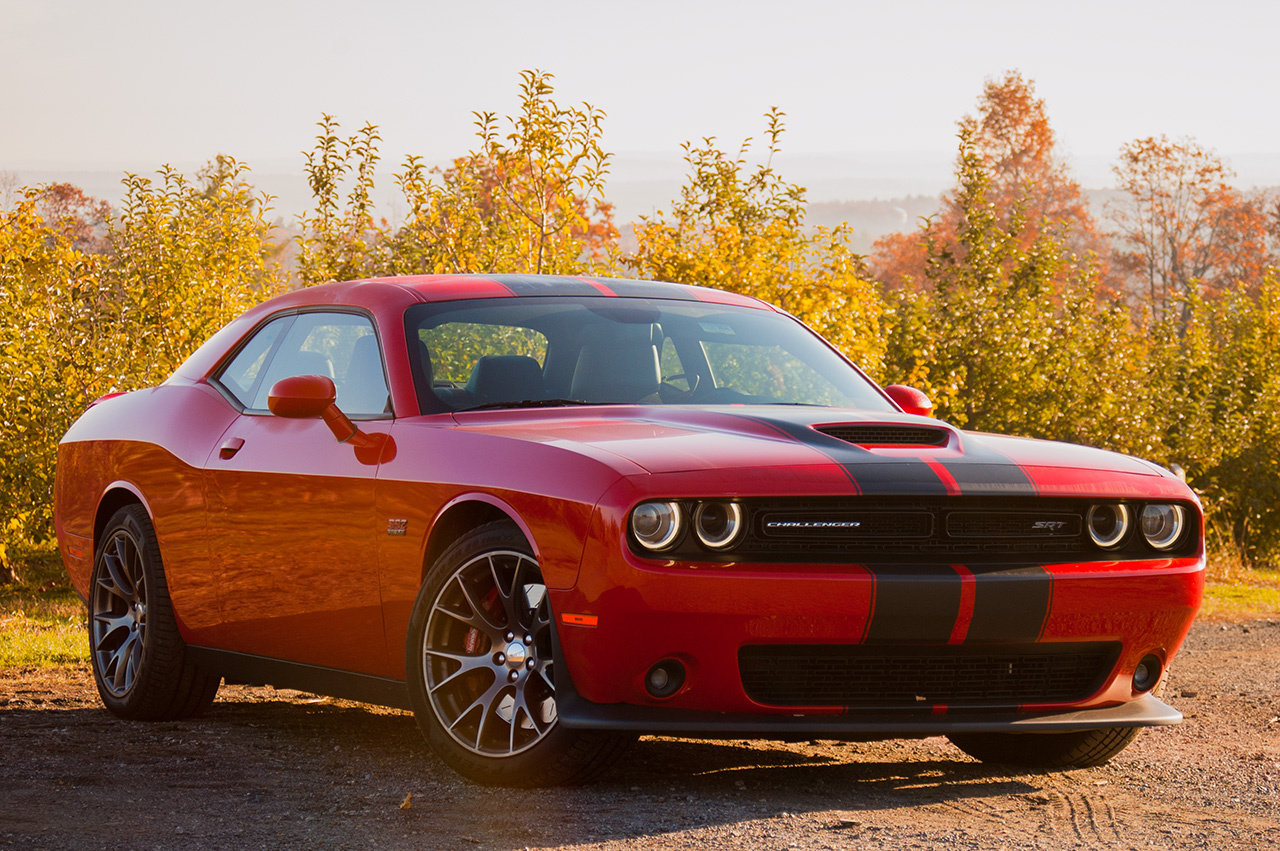 1st Place: 2008 – 2018 Dodge Challenger
Back for a second year in a row, the Dodge Challenger remains a fan favorite. The two-time winner of our Sports Car category receives more interest from CarGurus shoppers than any other sports car considered, and it's more widely available than the rest of the field, too. Over 12 years, it will hold onto more than half of its starting MSRP, meaning shoppers can feel good about purchasing one used. Plus, no other car on the road looks or feels quite like the Challenger, making this sports car feel extra special to its owners.

2nd Place: 2014 – 2018 Chevrolet Corvette
3rd Place: 2015 – 2018 Ford Mustang
Methodology
CarGurus Used Car Awards nominees were selected from late-model cars originally available for sale in the United States. Vehicle generations that include the 2015 model year were considered in their entirety when evaluating nominees. Nominees were evaluated on criteria including CarGurus user reviews, professional Test Drive Reviews, popularity, availability, and projected 12-year value retention. The model with the highest overall score was determined to be the winner in each category.