Volkswagen GTI
Model Overview
New Volkswagen GTI

Used Volkswagen GTI
Volkswagen GTI Questions
EPC Light Came On And Lost All Power A Week Ago, Having Strange Problem Now...
about 1 week ago while I was driving on the freeway my EPC light came on and I had to pull onto the shoulder as I lost all acceleration. After restarting the car I got off the freeway ok (did notice a...
Can I Short Block 2 Differnt Year Vw Motors Into One?
I have a 2007 GTI with a bad motor. I want to use the block from a 2003 turbo 2.0 beetle and the head from the GTI. Will they match up?
Oil Pressure Light
what is the voltage at ops pig tail supposed to be
Check Engine And Service Now Light
Hey guys, I'm new with VW and I just got mine in May of 18. I'm active duty and it's been my go everywhere vehicle. It now has 95k on the odometer, I've recently had the ping of 'service now' pop ...
Swap Startup
i have a mk1 with a golf gti mk4 1.8t swap that i just finish its cranking i give it gas by giving the fuel pump 12v i have fuel to the rail but kit seem like the ecu is not on cause i cant scan it...
Older Volkswagen GTI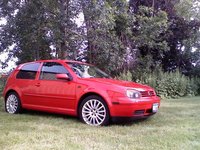 2002 Volkswagen GTI reviews: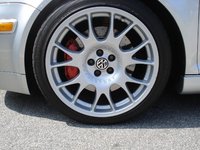 2001 Volkswagen GTI reviews: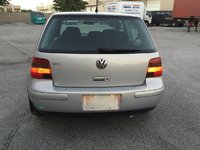 2000 Volkswagen GTI reviews: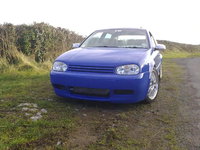 1999 Volkswagen GTI reviews: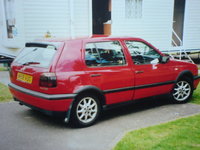 1998 Volkswagen GTI reviews: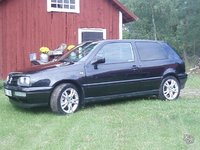 1997 Volkswagen GTI reviews: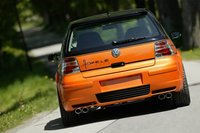 1996 Volkswagen GTI reviews: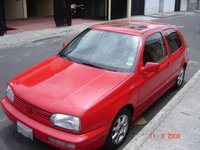 1995 Volkswagen GTI reviews: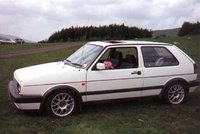 1992 Volkswagen GTI reviews: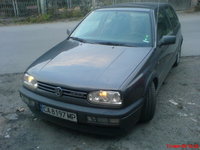 1991 Volkswagen GTI reviews: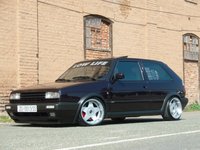 1990 Volkswagen GTI reviews: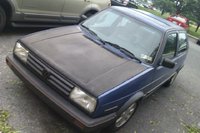 1989 Volkswagen GTI reviews: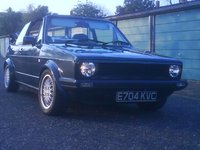 1988 Volkswagen GTI reviews: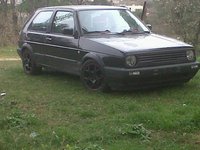 1987 Volkswagen GTI reviews: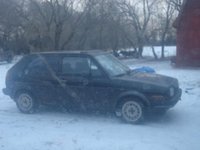 1986 Volkswagen GTI reviews: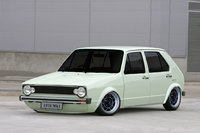 1985 Volkswagen GTI reviews:
Volkswagen GTI
Overview
For fans of small, sporty cars, the three letters "GTI" have always held special significance. That's because they've been attached to some of the most exciting high-performance cars to come out of Volkswagen's showrooms. The GTI migrated from Europe to North America in 1983, and was originally attached to the Rabbit (which would soon be known as the Golf, and then the Rabbit again, but that's another story). Rather quickly, though, the GTI was spun off as a stand-alone model, and VW has never looked back.
In its earlier configurations, the two-door hatchback GTI was equipped with a 90-horsepower, 1.8-liter fuel-injected four-cylinder engine that made for a quick, nimble driving experience. Horsepower was upped to 102 in 1985, when the GTI was named Motor Trend's Car of the Year.
Power was increased again in 1987, and in the mid-1990s a 172-horsepower six-cylinder engine was added to the mix. As the years progressed, the GTI got heavier and luxury features were added on, causing some to question whether Volkswagen had lost its orginal vision for the GTI. In all, the "hot hatch" would go through four redesigns, with the fifth-generation GTI being introduced in the middle of the 2006 model year.
With this latest GTI, Volkswagen vowed to return the car to its roots, and the automaker has made good on that promise. The GTI is powered by a 200-horsepower, 2.0-liter four-cylinder engine with VW's fuel straight injection (FSI) system, which ensures the pedal is responsive no matter your current speed or driving conditions. And drivers have responded in a positive way, many of them calling the current iteration of the GTI the best ever -- just as it should be.