New Ram 1500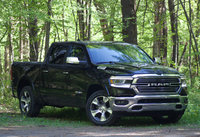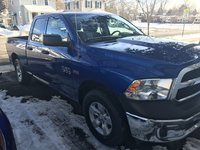 Used Ram 1500
Ram 1500 Questions
2011 Dodge Ram Wont Start
I have a 2011 dodge ram that will turn over , but wont start up right away. once I get it started and warmed up it starts right up ever time. Does anyone have an ideal what the problem could be? b...
Shadow56
Hey my name is Ryan.. I just read your blog. Today is Saturday January 19th and my jaw just dropped!! That was exactly the problem I had with my 2012 Dodge Ram 1500 sport 5.7 hemi.. it would start...
Ac Not Blowing
My ac is not blowing anything through the vents, doesn't matter what speed I have set on. I checked the ac lines and they start to freeze when I turn the ac on but get absolutely nothing out of the ...
Blows No Heat
My 2012 dodge ram 1500 is a base model truck. The dealer ship has replaced my thermostat, cold hot dial, and my heating core. In cold weather(-25C or colder) it blows no heat. I turn the dial to fr...
Bearing
I have a 2015 ram 1500 limited edition. I replaced all the bearings from the differential and took it a test drive. After a mile in the drive it started a whining noise then the drive shaft came of...