New Ram 1500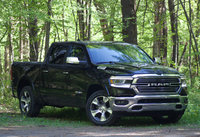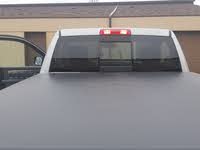 Used Ram 1500
Ram 1500 Questions
About Axle Replacement
Would 4x4 still engage if front differential is siezed?
Can I Put A 5.7l Hemi 2015-16 Engine In A 2012 Ram 1500?
I have a 2016 engine that I can buy but I need to know that I can make it fit in my 2012 ram
2012 Ram 1500 Cranks But Wont Start.
Fuel pump comes on with ignition. Starter fluid in the intake will make it fire for a couple seconds. I can't find a port for testing the fuel pressure anywhere but when I released the connector b...
Bad Idle
I have a 2012 ram 1500 5.7 and I have a bad idle and stalls in park and neutral turn ac on it get better I guess and during winter it got better but when it heats up outside it's horrible again
Ram 1500 RPMs Jump
I recently removed my muffler and resonators and ran true duals under the truck. Now when I am going down a hill at a lower speed, 35-40 mph for example, my RPMs will jump up and then go back down ...