Lexus SC 400
Model Overview
Lexus SC 400 Cars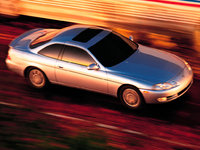 2000 Lexus SC 400 reviews: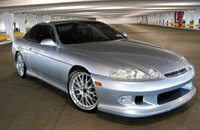 1999 Lexus SC 400 reviews: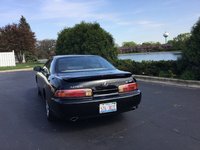 1998 Lexus SC 400 reviews: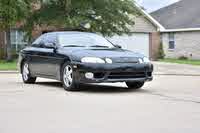 1997 Lexus SC 400 reviews: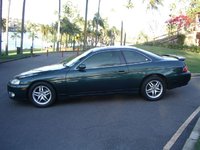 1996 Lexus SC 400 reviews: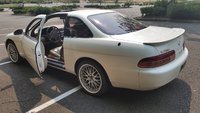 1995 Lexus SC 400 reviews: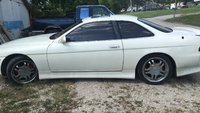 1994 Lexus SC 400 reviews: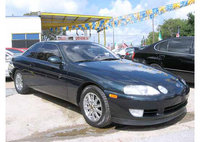 1993 Lexus SC 400 reviews: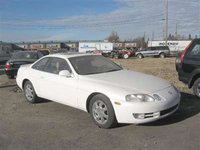 1992 Lexus SC 400 reviews:
Questions
Is There A Spoiler On 1966 Lexus SC400
Does the Lexus SC400 have a spoiler when looking for a car cover?
Car Lost Power And Strong Vacuum Smell
Why did my 96 Lexus lose some acceleration power and has a strong vacuum leak smell?
Tail Lights Don't Turn Off
I have a 1995 lexus sc 400. I got home this evening, shut off the car and the lights, but the tail lights stay lit. Any ideas why that might be the case? Have tried started and stopping, driving arou...
Why There No Search Listing For Lexus SC430
Why is there NO listing for Lexus SC430
Lexus Sc 400
1995 Lexus sc 400, likely to be a collectible? How many were produced? Any known common issues?
Lexus SC 400
Overview
The Lexus SC 400 coupe was introduced in 1992 as the third body style option from the Japanese luxury automaker. The 400 had a less expensive and less poerful counterpart, the six cylinder SC 300. Both coupes featured a 2+2 notchback body and rear wheel drive. Notchback refers to the inclusion of a small truck instead of a typical 2+2 hatchback liftgate.
The SC 400 was powered by a 4.0 liter V-8, which initially made 250 horsepower and 260 pound-feet of torque. Performance data vary for the SC, but 0-60 time was always listed between 6.5 and 7 seconds. In 1998, a new V-8 engine borrowed from the LS added 10 additional horse power. The 400 was also available as a 5-speed manual foor thr first time that year.
The body style was virtually unchanged throughout the nine year run of the SC, but both coupes received some more muscular and aggressive looking exterior trim in 1997. The SC was quick and fairly nimble for its weight, and it was filled with many of the LS sedan's amenities. However, it was frequently criticized for its apparent failure to fully live up to either the standards of a true sports coupe or a true luxury car.
Find great deals from top-rated dealersTM
Search