Lexus SC 300
Model Overview
Lexus SC 300 Cars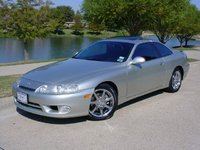 2000 Lexus SC 300 reviews: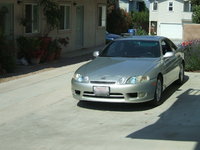 1999 Lexus SC 300 reviews: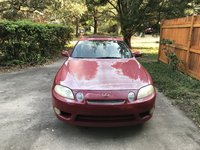 1998 Lexus SC 300 reviews: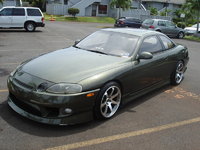 1997 Lexus SC 300 reviews:





1996 Lexus SC 300 reviews: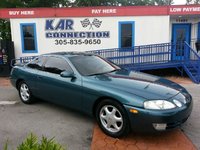 1995 Lexus SC 300 reviews:






1994 Lexus SC 300 reviews: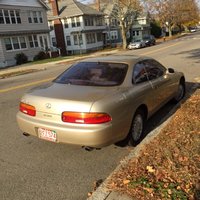 1993 Lexus SC 300 reviews: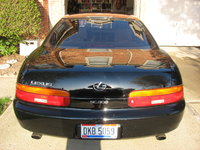 1992 Lexus SC 300 reviews:





Questions
Thinking About Buying A 92 With 125,000 Miles
I have found a 92 sc 300 for a great price. It needs paint (florida faded paint) but seems to have no mechanical issues. It does show normal wear on the interior for its age and miles. My question is,...
Does Anyone Have Experience With Power Window Problems?
I am having a problems with both power windows.On the driver's side,the window doesn't come down at all.The passenger side comes down,but it hesitates and comes up very slowly.What can i do.....any su...
My Lexus Sc300 Keep Not Startinh3
Hey I really need help. I have a Lexus SC300. Its my joy ride car. So I don't drive it much. Like out of a month maybe once but that's every few months tho. Cause I work 5 to 7 times a week all day...
Locked Keys In 1996 Sc300
Id Tag Translation
Can someone give me a full translation on the id tag?
Lexus SC 300
Overview
Lexus introduced the first generation of SC coupes in 1992. Two models were available: the V-8 SC 400 and the I-6 SC 300. The SC embodied the Japanese luxury automaker's effort to insert LS series luxury into a high performance grand touring coupe. All SCs utilized a 2+2 notchback body design placed atop rear wheel drive.
The SC 300 was an American luxury version of Toyota's foreign market Soarer. Steering, transmission, and ride were refined to better suit the preferences of luxury car drivers. Over-responsive steering was a common driver issue with the first model, but it was quickly resolved in the following model year. The SC featured the same 3.0 liter inline six engine throughout its run, which made 225 horsepower. Engine torque was upgraded from 210 to 220 lb-ft in 1998. Performance data are a bit inconsistent but drivers could typically expect a 0-60 time of 7 seconds, and a complete quarter mile in just under 16. There was slight variance in fuel economy depending on automatic or manual transmission, but on average the SC 300 was good for 18/22 mpg.
Drivers fell in love with the very sporty and ergonomic interior layout, with a cockpit that provides a wrap around feel. Clever luxury features, like the telescoping steering wheel for comfortable entry and exit, were found throughout the SC. Drivers also acclaimed the precise suspension, which offered an ideal balance between a sport car road feel and a smooth luxury car ride. The SC 300 was consistently nagged by outperforming competitors (like the M3) which raised questions about the GT coupe's true value in its class. While the SC is no slug, it was clearly marketed more for its luxury than performance. The SC 400 was a bit more quick and nimble.