Lexus RX 400h
Model Overview
Used Lexus RX 400h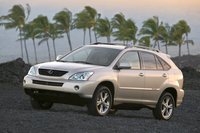 Used 2008 Lexus RX 400h For Sale
| | |
| --- | --- |
| | 6 GREAT Deals |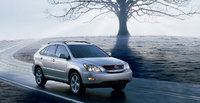 Used 2007 Lexus RX 400h For Sale
| | |
| --- | --- |
| | 10 GOOD Deals |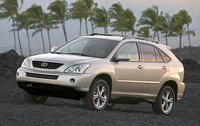 Used 2006 Lexus RX 400h For Sale
| | |
| --- | --- |
| | 6 GREAT Deals |
Lexus RX 400h Questions
How Easy Is It To Change The ECU In My Lexus RX 400Hybrid.And Is The ECU In...
Lexus America Is Horrible
My lexus rx400 H ,2008 suddenly lost driving power and could not start on January 6 2018,It was near and towed Lexus dealer los Cerritos, but the dealer said it was transaxle problem but never t...
Writing Reviews
I was inquiring about writing reviews because I had been to many more dealerships, besides the dealerships that you emailed me about. I finally purchased a vehicle that I had also found on Car Cu...
I Bought Used Lexus RX400h 2008. I Wish To Replace The Multi Display From W...
I had removed the existing multi display and found only ONE plug. The multi display with navigation has many sockets. How to modify and prepare the required plugs. Regards.
Rear Trunk Door
I the rear trunk hatch lift support , but not sure if Powered or without
Lexus RX 400h
Overview
In the late nineties, Lexus had pioneered this once unique crossover between a luxury sedan and SUV. Dubbed by critics as a "suburban utility vehicle," it was clear the RX was intended as more of an on-road people mover than a true off-road all condition 4x4.
Through its run the RX was available with front wheel drive or full time AWD. Over the course of eight years, the body style (built off the Camry/ES series platform) had changed little, but gas engines had slowly been upgraded from a 3.0 to a 3.5 liter V-6. The arrival of the gas/electric hybrid was the most significant change that the RX had seen.
The new RX 400h featured a 3.3 liter V-6 engine working in tandem with three electric motor generators. This provided a surprising 268 horsepower, which exceeded the latest RX 330 by 38. This was a first in hybrid technology, where both performance and fuel efficiency were improved. The hybrid RX boasts impressive gas mileage figures for an SUV, at 33 in the city and 28 on the highway. Other unique technologies include the regenerative braking system to maximize efficiency with the electric motor, as it saves and converts power while the vehicle is braking.
The RX series is still the entry level Lexus SUV, so the base models can be a bit stripped. However, because the RX 400h is the top of the line RX, many optional features on the 330 are standard here. The price tag reflects that. Leather interior trim, a roof rack, a one-touch moonroof, a DVD capable navigation system with rear backup camera, a six-disc CD changer, xenon headlamps, and 18-inch alloy wheels are all standard.