Lexus LX 470
Model Overview
Used Lexus LX 470
Lexus LX 470 Questions
Start
Its a start button and I forgot to turn it off after I rolled the windows up now dead I try jumping it the lights come on but won't fire
Lexus 470 2001
I allowed my vehicle to sit for one year in my garage, after being on the roads of Chicago for 4 years I took my car to the car shop and they said that it would cost 2000 due to the replacement ...
Lexus 2013 GX460 Key Fob Locked Inside Vehicle
I have been having issues with my key fob not wanting to unlock recently but there is no indicator that the battery is low on my fob. I left my fob in my vehicle overnight and came out this morning...
My Car Wont Start When Its In Parking While Everything Else Is Fine
My car wont start when its in Parking but have to be put into Normal to start. is it a safety thing or is there a problem
I Have A 2004 LX470. When Passenger Sits Down My Hazard Blinkers Come On Un...
Older Lexus LX 470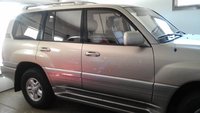 1999 Lexus LX 470 reviews: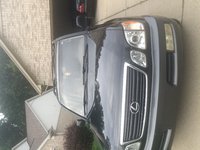 1998 Lexus LX 470 reviews:
Lexus LX 470
Overview
In 1998, the Lexus LX sport utility was redesigned and renamed the LX 470. The previous 4.5 liter inline six was replaced by a 4.7 liter V-8, which was designed for Toyota's full size T-100 truck. The seven passenger SUV still utilized the rugged Land Cruiser platform and body, but Lexus continued to refine the interior fittings and exterior details.
The new V-8 produced 230 horsepower, which propelled the 5400 pound LX from 0 to 60 in 9.9 seconds. This was quite impressive considering the bulk of the full size SUV. Acceleration through the higher gears was still a bit sluggish, but test drivers noted the improvement. The adaptive variable suspension system provided perhaps the best ride among all sport utilities, but the soft suspension caused some wobbles when cornering.
This year, the Lincoln Navigator joined Lexus, Land Rover, Cadillac, and Infinity in the growing full-size luxury SUV market. With the exception of the Range Rover, other competitors found that they were attracting more a high profile in-town crowd, rather than off-road adventurers. Lexus responded with a new LX that seemed to sacrifice some of the 4x4 capability of the previous LX 450.
Find great deals from top-rated dealersTM
Search