Lexus LS 430
Model Overview
Used Lexus LS 430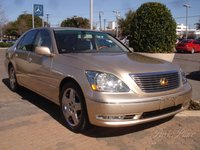 Used 2006 Lexus LS 430 For Sale
| | |
| --- | --- |
| | 19 GOOD Deals |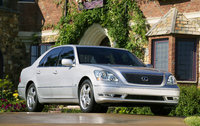 Used 2005 Lexus LS 430 For Sale
| | |
| --- | --- |
| | 23 GOOD Deals |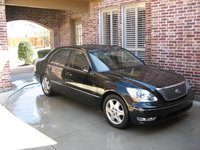 Used 2004 Lexus LS 430 For Sale
| | |
| --- | --- |
| | 8 GREAT Deals |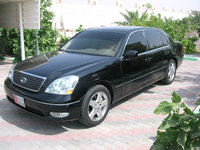 Used 2003 Lexus LS 430 For Sale
| | |
| --- | --- |
| | 14 GOOD Deals |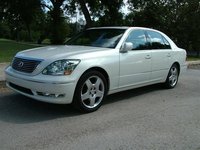 Used 2002 Lexus LS 430 For Sale
| | |
| --- | --- |
| | 20 GOOD Deals |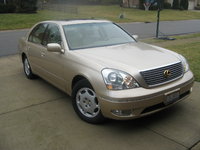 Used 2001 Lexus LS 430 For Sale
| | |
| --- | --- |
| | 13 GOOD Deals |
Lexus LS 430 Questions
What Is P0440, P0441, P0446
The engine light was on, I brought my car to the shop to get a free engine check after they checked it they gave me this code P0440, P0441, P0446 they told me to check on www.google.com to find out ...
Timing Belt Change Lexus Sc430 (2008)
I own a cherry 2008 SC430..less than 40,000 mi, about 5000 mi annually... dealer is suggesting a timing belt change. Low miles mean nothing? The car is 8 yrs old, pampered and garaged. This car drive...
Ls 430 Codes
C1201 C1223 C1241
Lexus 430 Having Problem With Vsc Issue
I have a lexus 430 , 2004 havinv issues related to vsc and check engine sign also car is shaking so much please help
Lexus LS 430
Overview
In 2001, the arrival of the LS 430 marked the beginning of the Lexus flagship's third generation. Along with the ES sedans, the LS series was the longest running model from the Japanese luxury automaker. Previous LS revisions had built upon the well-established design, but the 430 was entirely restyled. The first badge in LS series history, from 400 to 430, signified the debut of a larger engine. Other new additions included a completely designed suspension system, laser-assisted cruise control, a DVD-capable navigation system, and LCD touchscreen controls.
The LS wheel base grew by three inches, adding a pinch of additional cabin room. The new LS was 2 inches taller, but the track was unchanged. The 5-speed automatic transmission remained for 2001, but it would be upgraded to a six-speed in 2004. The new 4.3 liter V-8 also utilized Variable Valve Timing + intelligence technology, but it did not produce any additional horsepower, holding at 290. Torque was increased from 300 to 320 pound feet. The 0 to 60 time wasdown to 6.3 seconds, and the new quarter mile mark was 14.8 seconds.
Significant updates would follow three years later, when the LS 430 received many new technologies like keyless Lexus SmartAccess, distance-aware cruise control, and Bluetooth capability. A Pre-Collision system also appeared in 2004, able to detect possible crashes and adjust suspension, brakes, and safety equipment accordingly.