Lexus LS 400
Model Overview
Lexus LS 400 Cars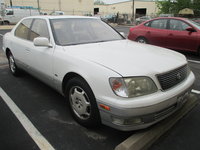 2000 Lexus LS 400 reviews: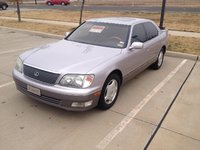 1999 Lexus LS 400 reviews: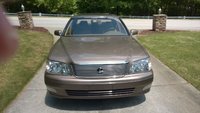 1998 Lexus LS 400 reviews: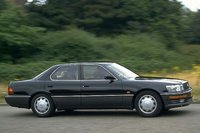 1997 Lexus LS 400 reviews: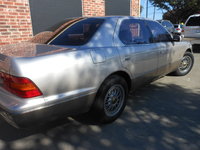 1996 Lexus LS 400 reviews: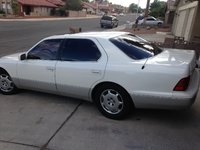 1995 Lexus LS 400 reviews: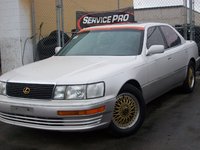 1994 Lexus LS 400 reviews: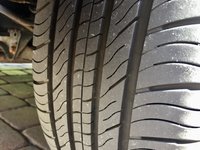 1993 Lexus LS 400 reviews: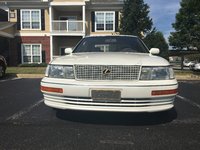 1992 Lexus LS 400 reviews: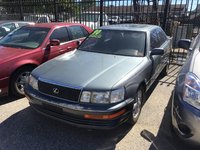 1991 Lexus LS 400 reviews: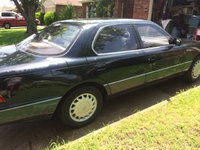 1990 Lexus LS 400 reviews:
Questions
I Have An LS400 1994 . How Many Ignition Coils Does This Engine Have?
How many ignition coils does the 1994 ls 400 engine have?
Where Could Air Draft Be Coming From The Roof Area?
I can hear air draft coming from the roof area but I checked the sunroof but couldn't find any leaks
Will A 1993 LS400 Windshield Fit A 1992 LS400 For A Replacement?
White Smoke, No Acceleration, Sputtering!!!!
I have a 1997 Lexus LS400 and it is currently in the shop for repairs, but it has been there for 2 WEEKS! First they said it was the EGR valve pipe, which was broken and they repaired. When I pick...
How Do You Get All The Desh Lights To Turn Off On A 2005 Lexus 430 Ls.
Low tire stayed on. When put in a new alternator on, all the light on desh board stays on. How do you get them to turn off.
Lexus LS 400
Overview
The Japanese automaker Toyota spent much of the 1980s conducting thorough consumer research in upscale California communities. Their goal was to develop a new vehicle specifically tailored to the needs and wants of America's luxury car drivers. At the end of the decade, Toyota begot Lexus. One of just two original models, the flagship LS 400 was introduced for 1990. Many first saw it on television, balancing a 15 champagne glass pyramid on its hood as it accelerated to a simulated speed of 145 miles per hour. And there was much more to come.
The LS series has served as the Lexus flagship since day one. The full size sedan was aimed to compete with the long-superior European luxury offerings from Mercedes, BMW, and Jaguar. Lexus would combine attributes like performance, style, comfort, and luxury with concepts that were seemingly foreign to Europe: unquestioned reliability and relative affordability.
The LS 400 badge was the longest worn by any Lexus, lasting just over a decade before a 2001 engine upgrade transformed the flagship into the LS 430. The original power plant was a 4.0 liter DOHC aluminum block V-8, which generated 250 horsepower and 260 pound-feet of torque. Lexus gradually improved all aspects of the LS, but the power significant power boosts came in 1995 and 1998, with horsepower eventually reaching 290. Also in 1998, the 4-speed automatic transmission was replaced with a 5-speed, and Lexus introduced Variable Valve Timing + intelligence technology. VVT+i not only increased power, but also lowered emissions and improved fuel economy. Every LS was only available with RWD.
Find great deals from top-rated dealersTM
Search