Lexus IS 300
Model Overview
New Lexus IS 300

The 2018 Lexus IS 300 has been announced, but it is not yet available for purchase.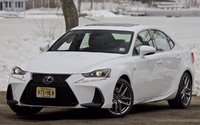 Used Lexus IS 300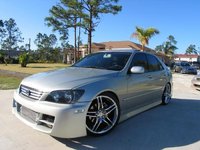 Used 2005 Lexus IS 300 For Sale
| | |
| --- | --- |
| | 3 GREAT Deals |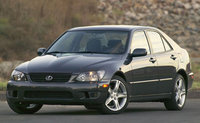 Used 2004 Lexus IS 300 For Sale
| | |
| --- | --- |
| | 10 GOOD Deals |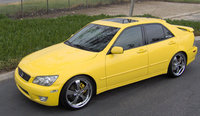 Used 2003 Lexus IS 300 For Sale
| | |
| --- | --- |
| | 6 GOOD Deals |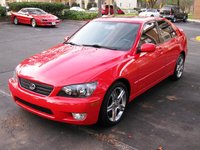 Used 2002 Lexus IS 300 For Sale
| | |
| --- | --- |
| | 3 GOOD Deals |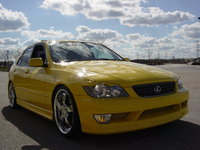 Used 2001 Lexus IS 300 For Sale
| | |
| --- | --- |
| | 9 GOOD Deals |
Lexus IS 300 Questions
Car Won't Even Try To Start All Of A Sudden....been Trying All Kinds Of Thi...
I have a 2002 IS300 Lexus. Power comes on, I checked the Battery it says 12.5 volts when the car is off. I changed the Starter relay because it was cracked....still no start. It doesn't even try. I ...
My Mom Has A Lexus Is 300, 2004...it Wont Start Without A Jump, Bought A Ne...
My mom has a lexus IS 300, 2004...it wont start without a jump, bought a new battery, even though the old one tested ok, that didnt help, installed new alternator, cuz autozone and orielly both tho...
Is300 Repair
I'm looking for the diagram for the wiring box that controls the fuel air mixture some wires came out and I put them back in by guess and now spewing fuel out the exhaust and a spitter at 3000 rpm ...
Lexus Is 300 Crank, But No Start! Security Light Blinks When Key Inserted A...
Hello I'm really confused on where to turn next with this car. We installed a remote wire on passenger side of car for additional speakers and it worked fine for about an hour. Stopped and filled up...
Can Anyone Help? My Car Wont Start, It Turns Over But Will Not Run.
I drove my lexus to work this morning and everything was fine, after work I tried to start my car and it would not start. This has never happened before, Ive checked fuses, oil, and belt. The oil ...
Lexus IS 300
Overview
The IS series first appeared in 2001 as the entry-level offering from Lexus, priced just below the Camry-based ES. The IS was classified as subcompact, and it was conceived as a sports sedan. For half the price of the high-performance Lexus GS series, the IS 300 offered a stiffer suspension and manual transmission. However, many critics felt that Lexus luxury was a casualty of this new pursuit to combine performance with affordability.
Throughout its first generation, the IS was powered by a 3.0-liter inline six. This engine generated 215 horsepower and 218 pound-feet of torque. While the IS was considerably fast, moving from 0 to 60 in 7.5 seconds, many owners felt the 19/25 mpg fuel efficiency was considerably low for such a small car. Indeed, it was the smallest sedan Lexus ever built. The manual transmission became available in 2002, and it featured a limited slip differential through 2004. In the second year of production, Lexus also offered the IS as a compact wagon called the SportCross. It never ascended beyond limited production, and low sales led to its discontinuation after the first generation.
In 2006, the IS was redesigned and split into two engine options: the V6 IS 250 and the V6 IS 350. All-wheel drive became available on the car for the first time. With the second generation, Lexus aimed to create an IS that could keep pace with the comparably priced BMW 3-Series and the Mercedes Benz C-Class, with respect to both luxury and peformance.