Lexus GS 430
Model Overview
Lexus GS 430 Cars
2007 Lexus GS 430 reviews: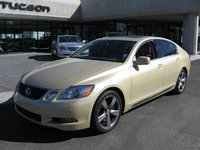 2006 Lexus GS 430 reviews: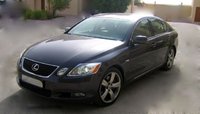 2005 Lexus GS 430 reviews: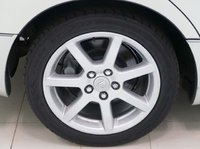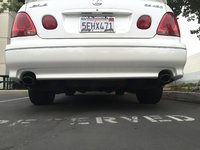 2003 Lexus GS 430 reviews: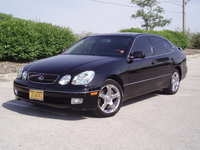 2002 Lexus GS 430 reviews: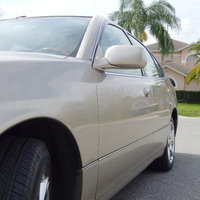 2001 Lexus GS 430 reviews:
Questions
My 2006 Lexus GS430 Just Started Showing A Lighted Battery On The Dash What...
Key Won't Crank The Car
Car won't crank because of security key light keep flashing
Jerking Forward
My vehicle jerks forward when breaking and the abs and engine light are on. What is the problem?
Need A Cheep Disc For The Navigation System For A Gs 430 2001
Need a cheep disc for the navigation system for a gs 430
Water On My Passenger Floor
Water was on my passenger floor board what could it be
Lexus GS 430
Overview
Lexus dropped a new, more powerful V8 engine into its popular GS 400 in the 2001 model year, giving birth to the 300 horsepower Lexus GS 430. To mark the occasion the car received a significant overhaul and new features.
The four-door sedan became the high end offering of the GS lineup and was described as "bold and daring" by more than one smitten owner and automotive journalist. But has had some problems over its seven years of production.
Most notably, savvy drivers complain that the engine doesn't quite feel like the advertised, 300 horsepower behemoth. The GS 430 has frequently been described as "slow off the line." Others felt that the GS 430 was too plain to be considered a true luxury offering.
Find great deals from top-rated dealersTM
Search