Lexus GS 400
Model Overview
Used Lexus GS 400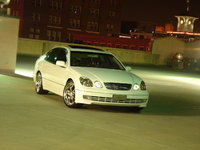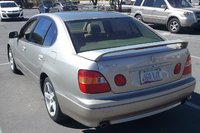 Used 1999 Lexus GS 400 For Sale
| | |
| --- | --- |
| | 2 GOOD Deals |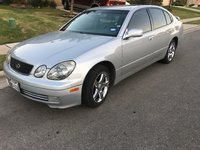 Used 1998 Lexus GS 400 For Sale
| | |
| --- | --- |
| | 3 GOOD Deals |
Lexus GS 400 Questions
I Have A 1998 Lexus Gs400 Some Lowlife Moran Put Sugar In My Gas Tank I Dro...
I have a 1998 lexus gs400 some Moran put sugar in my gas tank I drained out fuel in the tank and cleaned all the sugar I can find I also cleaned out fuel pump but I can't find the fuel filter
Just Had Brakes Put On And I Can Feel And Hear This Bulking Sound Under My ...
1999 Lexus Gs 400
Took my car to a certified mechanic to do breaks, engine mount, tranny mount, p/s, spark plugs.... A regular tune up! When done I was told alternator went out because of a oil leak from my p/s pu...
Shift Solinoid
98 lexus gs 400 V8 After dropping the tranny pan & filter. Which solinoid is the shift solinoid? Because I have no forward or reverse.
Open Door Light On Dash Stays On Even With Doors Close
Lexus GS 400
Overview
The Lexus GS 400 was a short-lived, upper-end offering for the GS lineup that was produced for only three years. The car was launched in 1998 and was replaced by the GS 430 in the 2001 model year.
The GS 400 had a 4.0-liter V8 engine that produced 300 horsepower. It was offered in a single trim, a four-door sedan. Drivers had few complaints about the GS 400, or at least fewer complaints than they would have about the first few versions of the GS 430. Some would have liked more luxury offerings, but performance was consistently rated highly during the GS 400's short run.