Lexus GS 300
Model Overview
New Lexus GS 300

Used Lexus GS 300
Lexus GS 300 Questions
My Listing Shows An Accident. I Have Had No Accidents And Have Owned The Ca...
erroneous accident report when there has been none
How Many Times Should A Transmission Be Rebuilt
I have a 1996 Lexus gs300 v6 needs another rebuild on the transmission. What's the difference in rebuilding this same original one or buying a rb transmission. The firsthand only rebuild was 05...
I Have A 94 Lexus Gs 300 It Turns On Shifts All Gears But When Attepmted To...
2006 Lexusgs 300
All my warning lights VSC and the rest came on on the way to work in my 2006 Lexus gs 300. I returned home and cut the car off. I keep it up to date service. What do this mean?
Harsh Downshift For 2006 Gs300
My 2006 gs300 and has a harsh down shift from 2nd to 1st gear when coming to a complete stop. One transmission place said replace ECU, dealer said new transmission. I replaced transmission and sti...
Older Lexus GS 300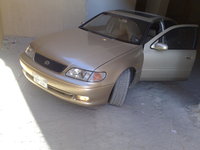 1997 Lexus GS 300 reviews: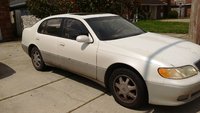 1996 Lexus GS 300 reviews: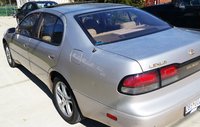 1995 Lexus GS 300 reviews: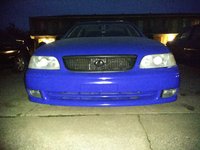 1994 Lexus GS 300 reviews: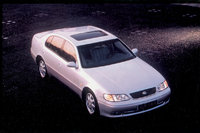 1993 Lexus GS 300 reviews:





Lexus GS 300
Overview
Among the first models to be introduced by Lexus, the Lexus GS 300 debited in 1993 and immediately became a hit with drivers and professional automotive journalists. It shook Mercedes and BMW as the only standards for luxury sedans and has remained popular ever since.
A second generation was launched in 1998. A third generation was launched eight years later in 2006 - near eternity for Lexus, the car company "that never sleeps."
The car has always had a 3.0 liter engine, but the engine has been reconfigured in recent models so its six cylinders sit in a V pattern as opposed to a line. The most recent versions pumped out 245 horsepower and cruised from zero to 60 in 6.8 seconds - a two second improvement from previous models.