Lexus GS 300
Model Overview
New Lexus GS 300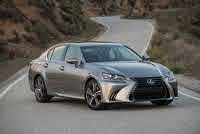 Used Lexus GS 300
Lexus GS 300 Questions
Engine Swap Need Help!
I recently swapped out an old engine with a new engine, reset the timing. Checked for fuel and spark, have fuel and very weak spark. Checked all the grounds 4 times, good connection. Checked wir...
Lexus - Won't Start Without A Jump, Wont Stay Running
I have a 2001 Lexus GS 300. it got stuck in the mud, and once turned off it would not start again. It was like it had no power at all. even the trunk would not pop open. We were able to jump start i...
Transmission Issues
How can u tell if the Cadillac converter stop.up?what cause a poor power take off ?
Locking And Unlocking Lexus GS300 Doors From Door Or With Key Remote
Just bought a lexus GS300 but the doors are not responding to key remote or door lock/unlock switch also the truck is not opening from lever inside, can some one rescue me?
2004 Lexus GS 300 Servo Not Working Properly
I replaced the a/c passenger service side servo motor on my 2004 Lexus GS300 and the ac was working fine. Then a month later, the servo will not work properly and go from very cold to very hot. O...
Older Lexus GS 300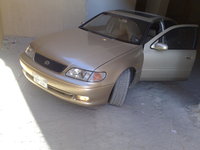 1997 Lexus GS 300 reviews: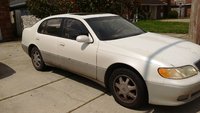 1996 Lexus GS 300 reviews: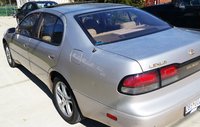 1995 Lexus GS 300 reviews: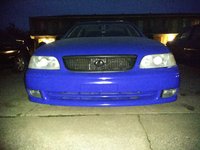 1994 Lexus GS 300 reviews: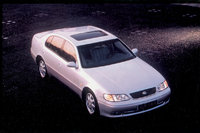 1993 Lexus GS 300 reviews:
Lexus GS 300
Overview
Among the first models to be introduced by Lexus, the Lexus GS 300 debited in 1993 and immediately became a hit with drivers and professional automotive journalists. It shook Mercedes and BMW as the only standards for luxury sedans and has remained popular ever since.
A second generation was launched in 1998. A third generation was launched eight years later in 2006 - near eternity for Lexus, the car company "that never sleeps."
The car has always had a 3.0 liter engine, but the engine has been reconfigured in recent models so its six cylinders sit in a V pattern as opposed to a line. The most recent versions pumped out 245 horsepower and cruised from zero to 60 in 6.8 seconds - a two second improvement from previous models.