Lexus ES 250
Model Overview
Lexus ES 250 Cars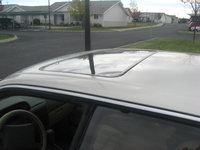 1991 Lexus ES 250 reviews: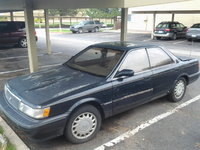 1990 Lexus ES 250 reviews:

Questions
When Are Sellers Suppose To Get Back To Potential Buyers (24 Hrs, 48 Hrs)?
I identified two vehicles on September 2 at 7:00 PM. No answer from either buyer as of September 3rd, 5:21 PM.
Dead Battery. Cannot Get Inside Car Without Power! Need To Pop Hood To Chan...
How can i get the hood unlatched in a 1990 lexus es250 with no power??
Windshield Fogging/condensation
while driving with ac on the windshield starts to fog up from the bottom and works its way up. The condensation is on the outside and I have to run the windshield wipers to clear it. I suspect that ...
1990 ES 250 Lexus Locks Up While Driving
Driving 5-10mile lockup cant move next day push forward backward few x's gos again 5 least 20 most miles. 3months still even after rebuild on Tranny
How Long Does It Last?
200,000 miles on it
Lexus ES 250
Overview
The Lexus ES 250 was the first offering from the Japanese luxury automaker, along with the larger and more expensive LS 400. Lexus sprang forth from Toyota, aiming to offer the American market a unique combination of luxury, performance, and reliability. Unlike the LS, the ES 250 was not a unique creation. Lexus borrowed both the platform and body from the recently redesigned Toyota Camry. While Lexus strived to make the ES into something beyond its rather bland Toyota counterpart, the similarities between the two sedans would haunt the entire ES line throughout its existence.
The Camry's optional 2.5 liter V-6 engine came standard on the ES. The modest power plant produced 156 horsepower and 170 pound-feet of torque. The 0-60 time fell between nine and ten seconds, depending on the specific test. Fuel economy was rated at 19/26 mpg. Originally, the ES was available with either manual or four-speed automatic transmission.
Along with LS, this entry level luxury sedan is the longest running Lexus. The ES series would experience many incremental upgrades and revisions, finally evolving into the powerful ES 350. With this first generation, Lexus had a long road ahead of them in distancing the ES from the Camry. Originally conceived as sports sedan, the underperforming ES was quickly reestablished as simply a reliable, comfortable, and relatively affordable luxury car.
Find great deals from top-rated dealersTM
Search